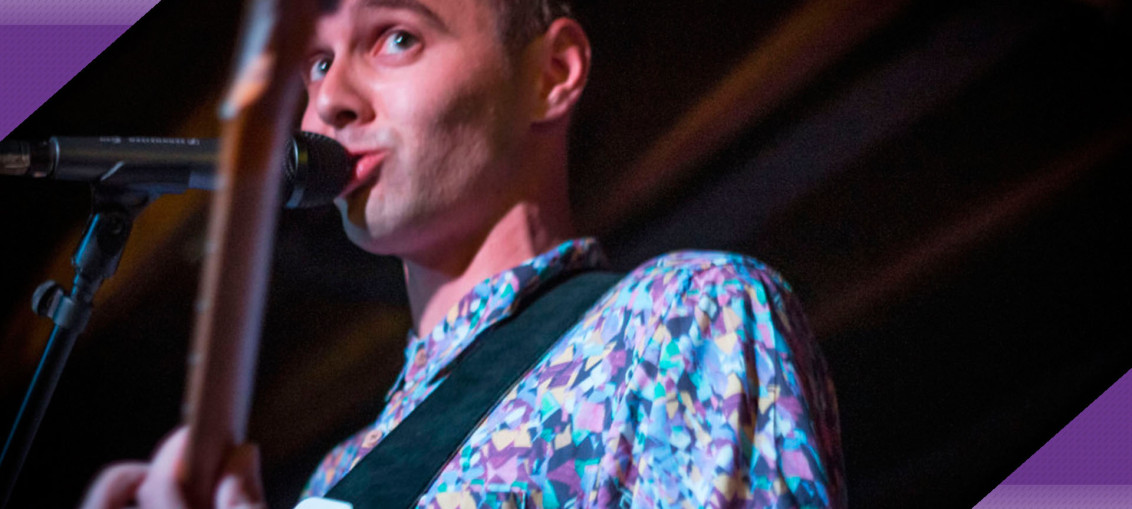 June 20th — Neo-soul pop singer Ben Cina took to the stage of hip East Austin club, Stay Gold, tonight to celebrate the release of his new album, Let's Go. A man on a mission, Ben Cina is finding his groove in Austin, making new fans at each new venue he plays. Tonight's show was no exception, as Stay Gold was packed to the brim of people moving along to songs off the album.
You might just be learning of Ben Cina, but he is no spring chicken in the music world. He's already shared the stage with performers like Rita Ora, The Doobie Brothers, and fellow Austinite, Ben Kweller. Last year his song, "Criminal", was featured in a Toyota commercial, and the icing on the cake — he's a humble guy who works hard and plays from his heart. The Stay Gold crowd felt this, and cheered him on after each song he played.
Cina was joined by Alesia Lani, a strong young singer with noticeable influences of Lauryn Hill and Erykah Badu in her performance, and rising star, Jonny Gray, a finalist on the hit television show, "The Voice." Gray, with vocal chops similar to the likes of megastar David Gray (funny coincidence), left us wondering how in the world he didn't come in first on the show. We believe we'll be hearing more of this guy as he continues on, currently touring in support of his successful Kickstarter-campaigned album, Promises Broke.
You can buy Ben Cina's new album, LET'S GO, on iTunes June 23rd.
Keep up with all three artists by following the links below:
Ben Cina     I     Alesia Lani     I     Jonny Gray
Article and Photos by: Sarah Todd