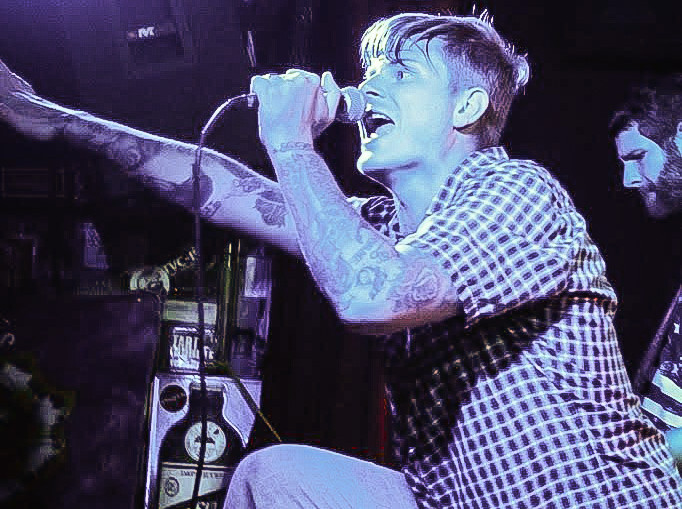 ARTICLE BY: JACQUELINE ARCE
PHOTOS BY: JACQUELINE ARCE & EMMA KASPER
Travel to Asbury Park, NJ, and you'll find The Saint, a live music venue rich in history, still going strong since the tidal wave that was the Jersey Shore rock revolution of the '90s. A stage once played on by major acts such as Joey Ramone, Incubus… even Creed (!), they are now welcoming newer bands with just as much energy in their sound. Tuesday, July 7th, the venue welcomed a trio of such bands who kept that energy alive.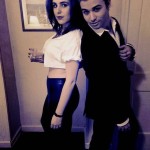 The show's opener was Atomic Beauty, an old school rock and roll band from north Jersey who, despite only making their debut the previous week, jumped head first into their set. The pure rawness of their heavy guitars combined with their eclectic style and powerful vocals of frontwoman, Vanessa Milanesi. Atomic Beauty brought the audience back to the '70s when, the louder the music was, the better. As heard in "A.R.T.", their music goes much deeper than simply thrashing instruments; it maintains a certain complexity that much of the music produced nowadays seems to lack. As they ripped through each song, their goal became evident, and it is revival. Atomic Beauty's intricate sounds and blue hot spirit are here to stay to make one of the biggest (and best) genre comebacks of all time.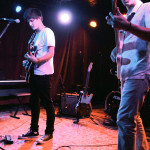 Following up the ballooning energy generated by Atomic Beauty, with a very different sound, was The Welts. Fresh out of high school and formed less than a year ago, The Welts took the stage and they owned it. Promoting the recent release of their EP I Love You Grandma, the all-male power trio brought an extremely unique blend of sounds to the table that had the crowd fired up instantly. While ultimately being an alternative punk band, they managed to incorporate a wide range of other genres such as garage punk, beach rock, shoegaze, and a little bit of grunge. Mellow guitars and a warm bassline gave the boys a seemingly similar sound to that of California punk rock band, Joyce Manor. However, while calm intros were an apparent pattern in the majority of their songs, each one eventually picked up and embraced its punk roots. The Welts performed their three track EP I Love You Grandma, as well as more recently written songs from their lead singer and guitarist Mike Wheeler, that could possibly make it to their next album. Bassist and keyboardist, Matt Grippo, revealed the band has plans to hit the studio and record before the end of this summer.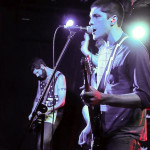 The last band to make their way to the stage was Morristown-based, post hardcore/punk band, Ghost of a Gentleman. Again being a completely different genre than the previous band, the five piece group did not fail to keep the crowd going.  Vocalist James Kelly made the stage his own as the band ripped right through their set playing both old and new songs. Starting off heavy and loud, Kelly's impassioned showmanship had him sweating within minutes. The Ghost of a Gentleman ended the night off right with the crowd undoubtedly wanting more.
While undeniably different, Atomic Beauty, The Welts, and Ghost of a Gentleman all radiate electric vibes and bring the party wherever they go. With a slew of upcoming shows for all three bands, do your best to see them so you don't miss out on the fun.
Connect with Atomic Beauty, The Welts, and The Ghost of a Gentleman on Facebook:
Atomic Beauty  // The Welts // Ghost of a Gentleman