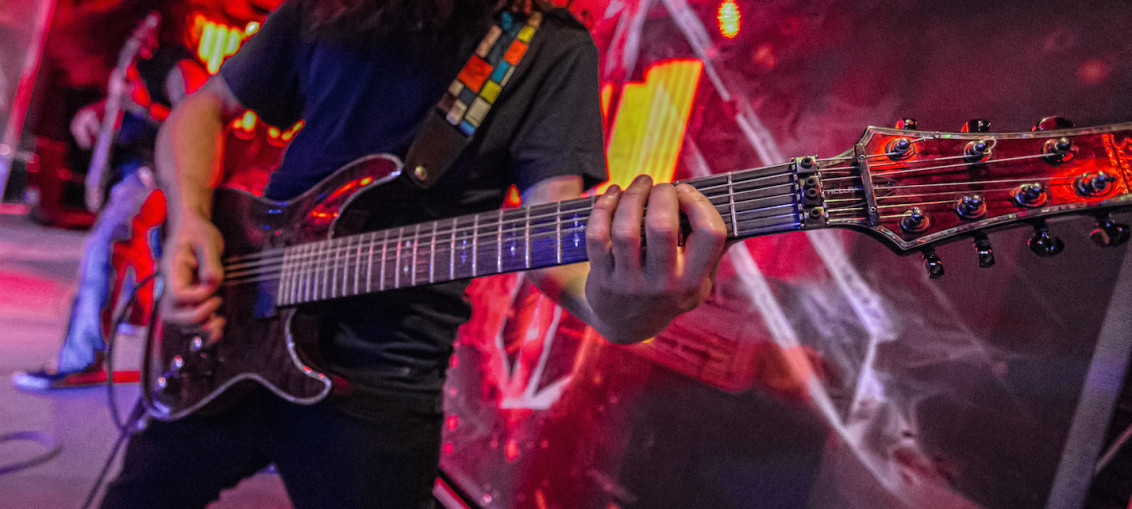 Ashes of Ares with Ghost of War at Shaka's Live, Virginia Beach, VA
Photos and Article by: Glenn Woodell & Wendy Podmenik Darugar
Shaka's Live in Virginia Beach, hosted the heavy metal band, Ashes of Ares, on a rainy September 10th . The band, under the Nuclear Blast Records label, is currently traveling on their mini East Coast tour, being promoted by Infinity Concerts. They were originally supposed to play at the Canal Club in Richmond that night but were diverted to Virginia Beach due to a venue scheduling conflict. They came to Virginia Beach after having just played a show in Atlanta, as part of the sold-out ProgPower USA metal festival.
Shaka's Live is right on the Virginia Beach ocean strip and hosts live music most nights of the week. They support both local and national acts and are famous for their battle of the bands marathons that start early and end late.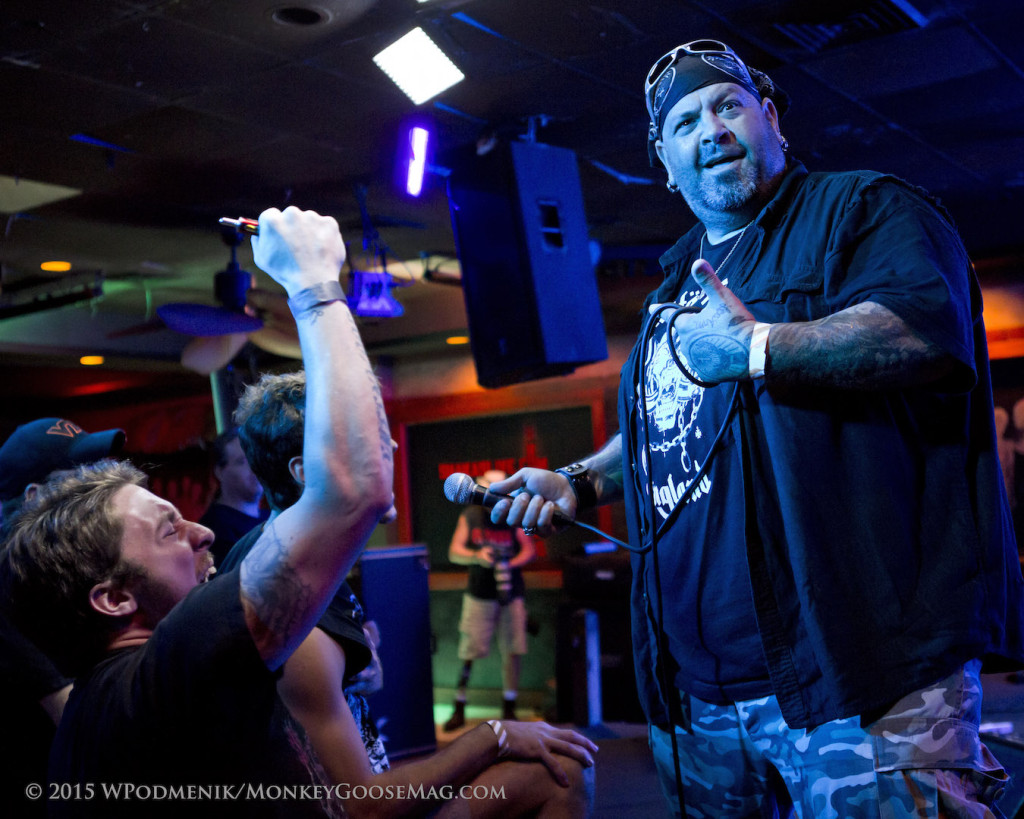 The show started early and included three local acts, Helafyde, Generator, and As the World Burns, all hard rock/metal bands. By 9pm, Baltimore's Ghost of War was on the stage. They formed in 2009 and are sponsored by several supporters including Jägermeister. Releasing their first album in 2012 entitled, Only Death is Real, they showered the crowd with giveaways from their various supporters and in the middle of their set, lead singer Ronnie Peterson leaned into the audience and had several fans sing along with the band on popular metal hits including an Iron Maiden cover.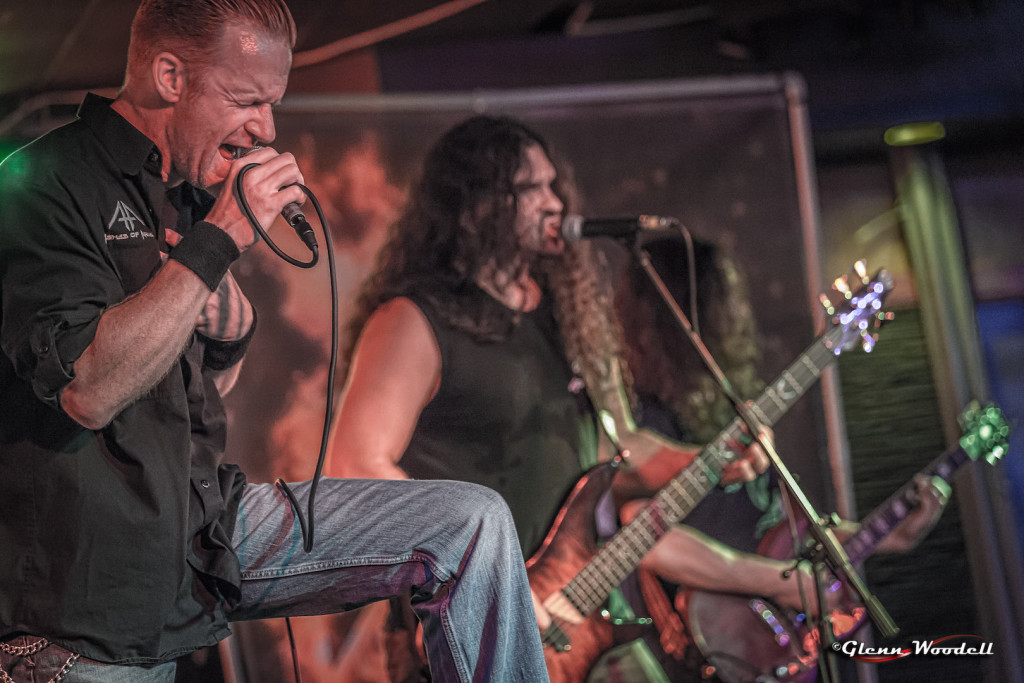 By 10pm, Ashes of Ares had taken the stage. The band formed in June 2012 by Matt Barlow, (lead vocals) and Freddie Vidales (guitar and bass), both well known for their work with Iced Earth, and Van Williams (drums) of Nevermore. They played a number of hits from their self-titled debut album which was also released in 2012. Barlow, being an active police officer of the Georgetown, Delaware Police Department, sang a tribute song entitled "On Warrior's Wings," which is dedicated to a fellow police officer who was killed in the line of duty. It can be heard as the third song on their album.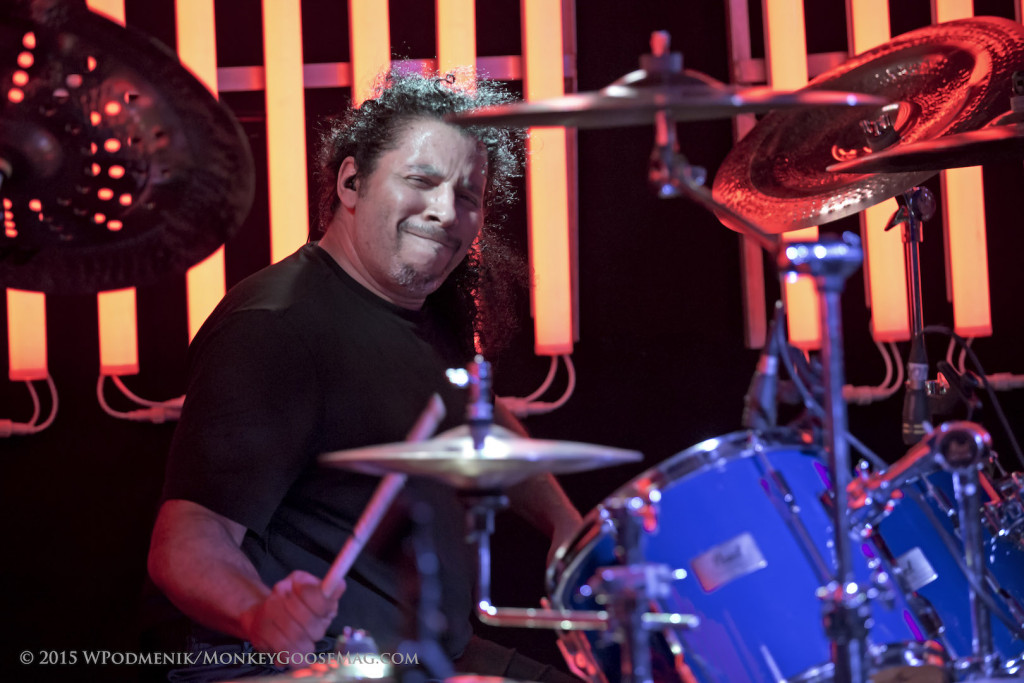 Barlow thanked Ghost of War for joining them on this mini-tour, and thanked the audience and opening bands for their support. The pacing of the show was hampered by frequent sound issues, particularly a low output on one of the guitar amps, however Barlow kept the audience engaged with his personal stories and sense of humor.
Upon introducing their song, This is my Hell, which was featured in a video production, Barlow thanked the video director for doing a "phenomenal" job of interpreting his lyrics into their video. Introducing Chalice of Man, he explained as a young child, he always had a fascination with vampires and one of his favorite actors was the late Christopher Lee, hence the inspiration for the song.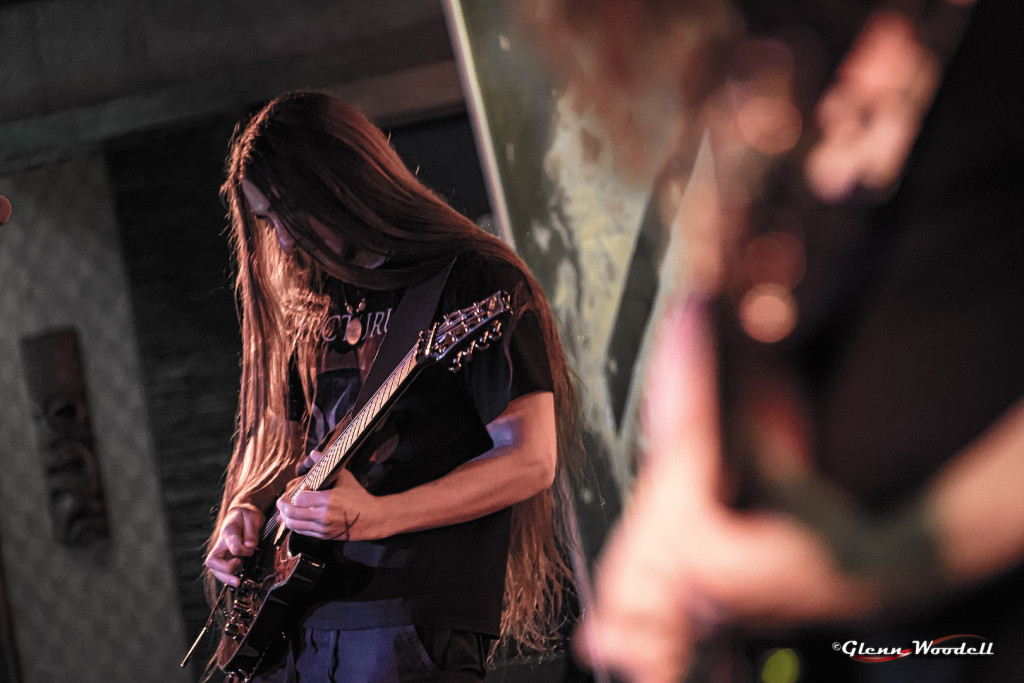 In spite of the crowd being small due to poor weather on a week night, the bands played impressive sets, the audience was enthusiastic throughout the night, and all the band members were friendly and worked together to keep the changes between the bands to a minimum. If you are a fan of metal, you would have enjoyed this multi-band lineup. You can still catch Ashes of Ares with Ghost of War as they travel northward to New York City on the 13th.