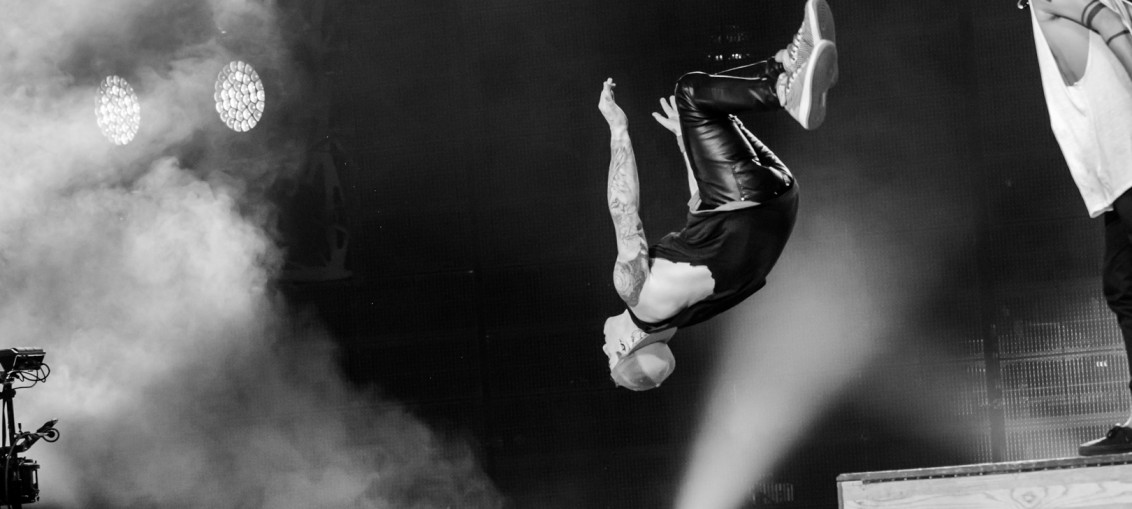 Photos and Article by: Casey Steinmiller
KANSAS CITY – The Starlight Theater, an eight-thousand seat venue, welcomed Twenty-One Pilots, Echosmith, and Finish Ticket Tuesday night with a packed house – tickets sold out weeks in advance of the show.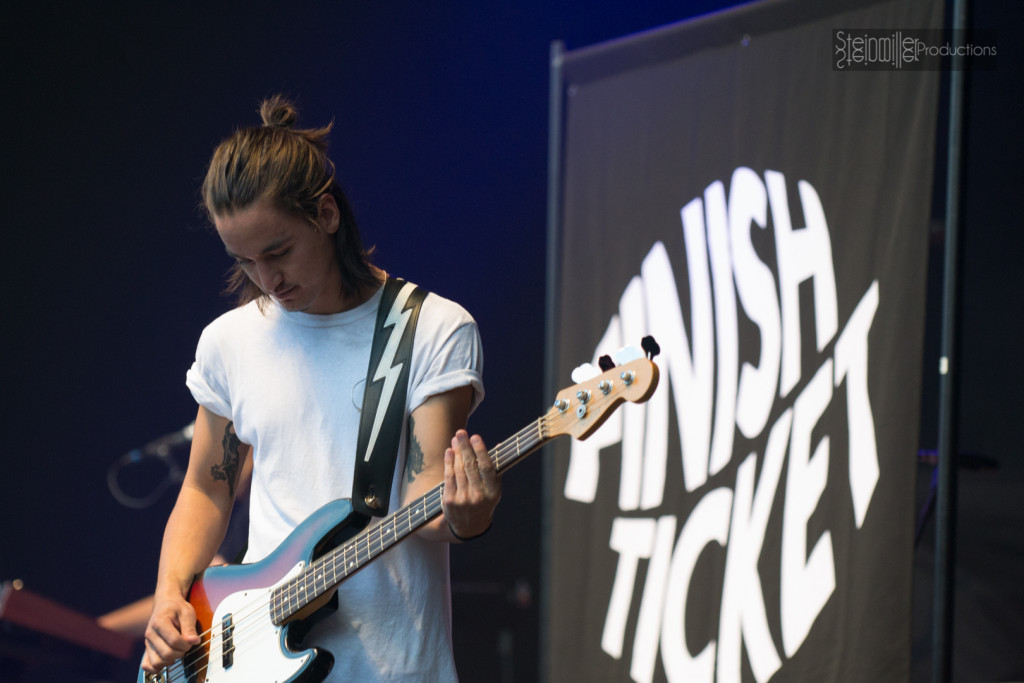 The night started off with Finish Ticket, an Alternative band from San Francisco. They played hits from their album Tears You Apart as well as songs from their newest EP called When Night Becomes Day. They were a super energetic opener. They got the crowd on their feet by playing their most popular song, "Bring the Rain" finishing up their set.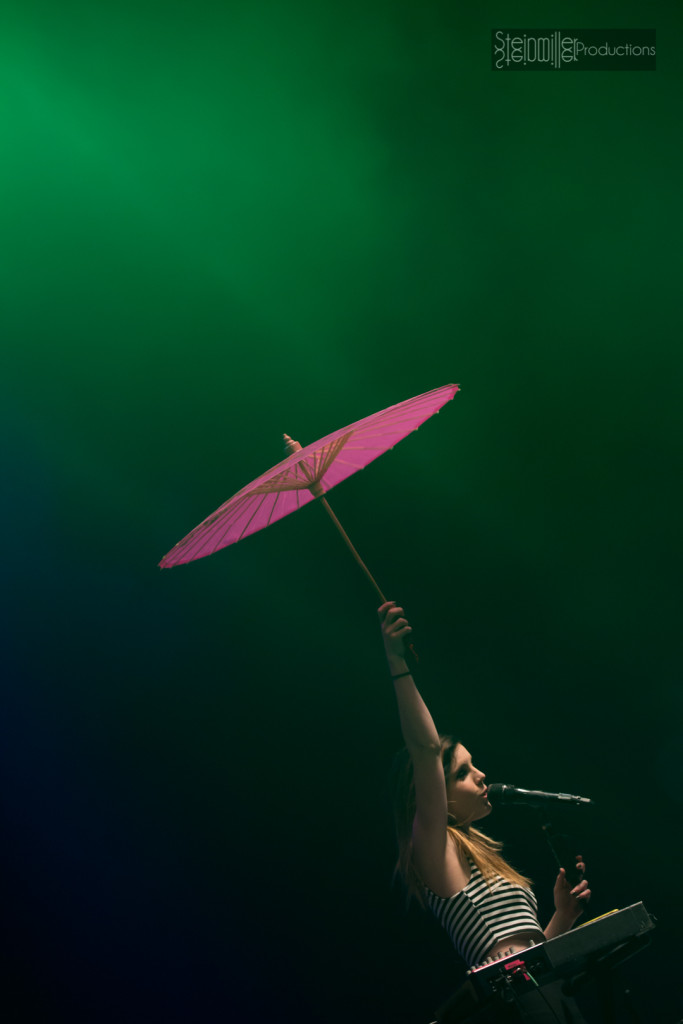 After a quick set change, Echosmith took the stage. They're a popular rock band based out of California that has several songs on the radio right now. They started out by playing their upbeat song "Let's Love" followed by the song "Talking Dreams" where Sydney Sierota brought out her iconic umbrella. Bassist Noah Sierota decided to play even though he was ill and hooked up to an oxygen tank. He was met to a thunderous applause when his sister, Sidney, pointed it out and called him a "trooper".  They closed their set with the song "Cool Kids", a radio hit that put them on everyone's radar and sent them on their way to stardom.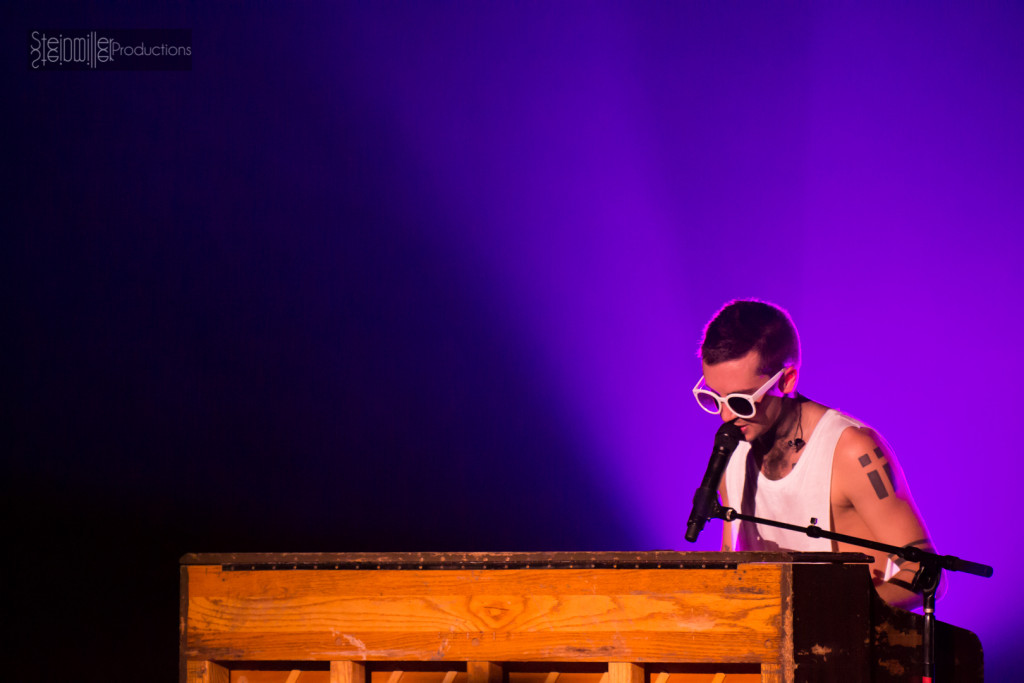 Once Twenty-One Pilots' stage was set up and the lights dimmed, the chattering crowd went silent. Red lights and fog covered the stage as drummer Josh Dun stepped up to the drums wearing his iconic ski mask. The crowd screamed as Tyler Joseph walked on stage and grabbed a hanging microphone and started to sing "Heavydirtysoul". They continued to play songs from their most recent album Blurryface such as "Stressed out", "Judge", and "Lane Boy". They then brought a smaller drum set out and pushed the piano next to it and played a mash-up of songs from their album Vessels. The energy mellowed out a little at this point.
They quickly moved onto the song "Doubt" and got the crowd going again and singing along so loudly, Tyler stopped singing and held the mic to the audience to let them finish his lines. After a few more songs, they played The Run and Go. During this song Tyler sings, "Hey everyone there's a fly on my piano. He must've traveled all the way from Philadelphia with us. His name is Phil and he's my friend." The song continues but Tyler starts to slow down on the piano and then, "Now there's a ladybug on my keys and don't want to kill it." He motioned and a crew member rushed over and gave him his phone. He ended up tweeting about the quirky moment, which can be seen here: https://twitter.com/tylerrjoseph/status/646543647865880576.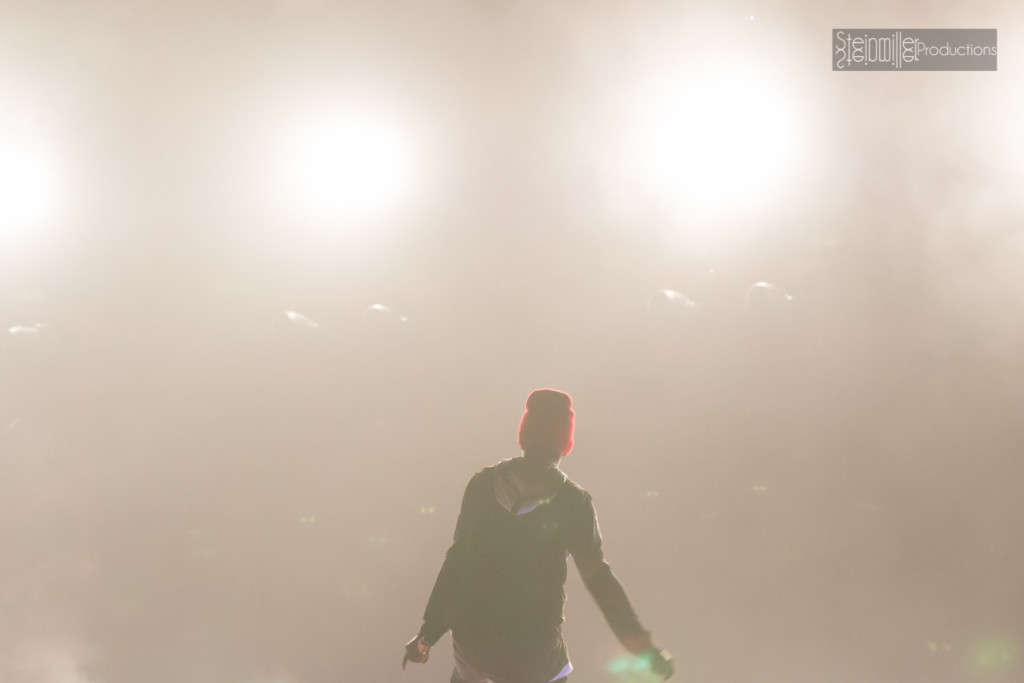 "Car Radio" was the last song Twenty-One Pilots played. Halfway through, Tyler sprinted out into the crowd and climbed on top of scaffolding that was set up in the middle of the venue. The crowd went crazy and rushed over to get a better look. They finished the song but the crowd wasn't satisfied. They started chanting "One more song!" and beat on the plastic theater seats like drums. Much to their satisfaction Josh and Tyler came back out and performed "Goner" and "Trees" closing down the show.
This ended up being a super exciting show, and if you are able to catch any of these bands live, do it! Here are some upcoming dates where they'll be playing in a city near you.