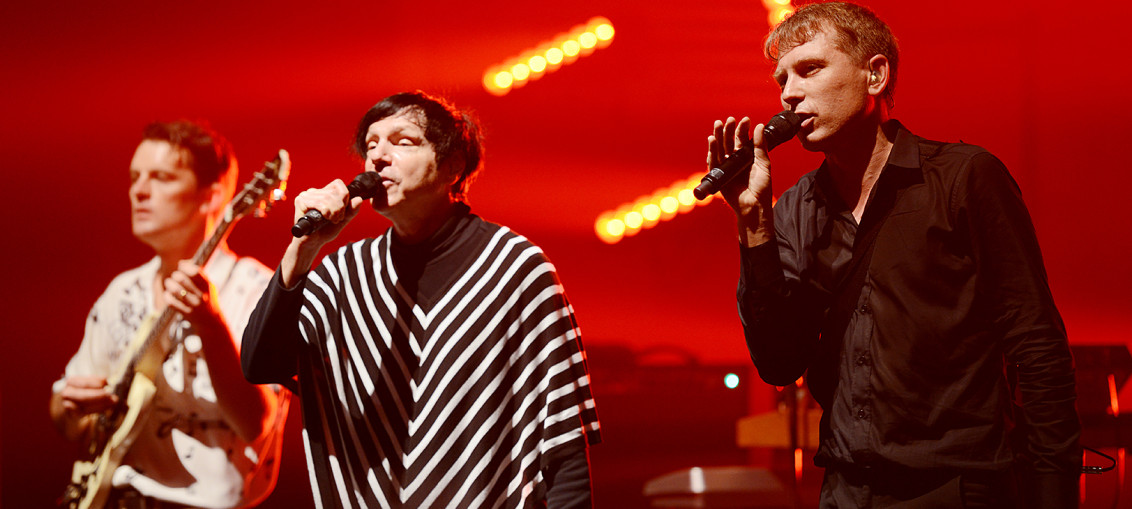 Article and Photos by: Dennis Pryber
CHICAGO – FFS, otherwise known as Franz Ferdinand + Sparks, is a creative collaboration between two bands that I wouldn't expect to work but strangely does. Franz Ferdinand were big fans of the cult band Sparks and after meeting have been recording together in the studio since the mid-2000s. They finished recording their debut album in 2014 and it was released in June 2015.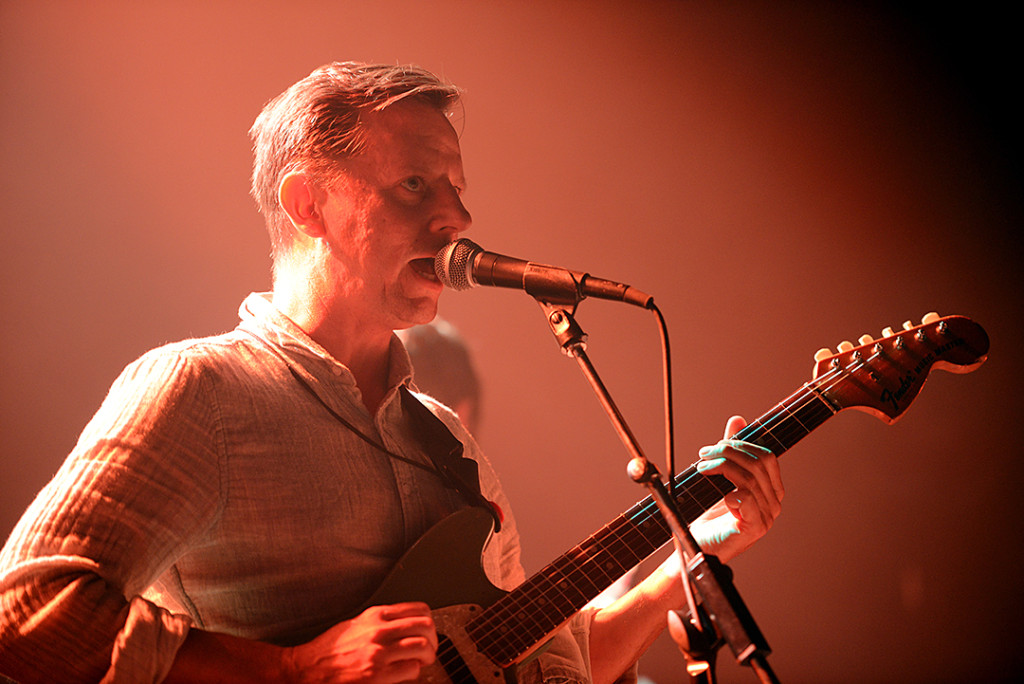 Starting the night off at the Vic Theatre was the lo-fi post-punk band The Intelligence. The band was started by Lars Finberg (formally of A-Frames, currently of Thee Oh Sees and Wounded Lion). Initially, it was an experiment by Finberg in his home recording studio where he played all of the instruments. The band was then formed in L.A. after Finberg relocated from Seattle. The sound is intense and gritty, filled with catchy repetitive guitar riffs.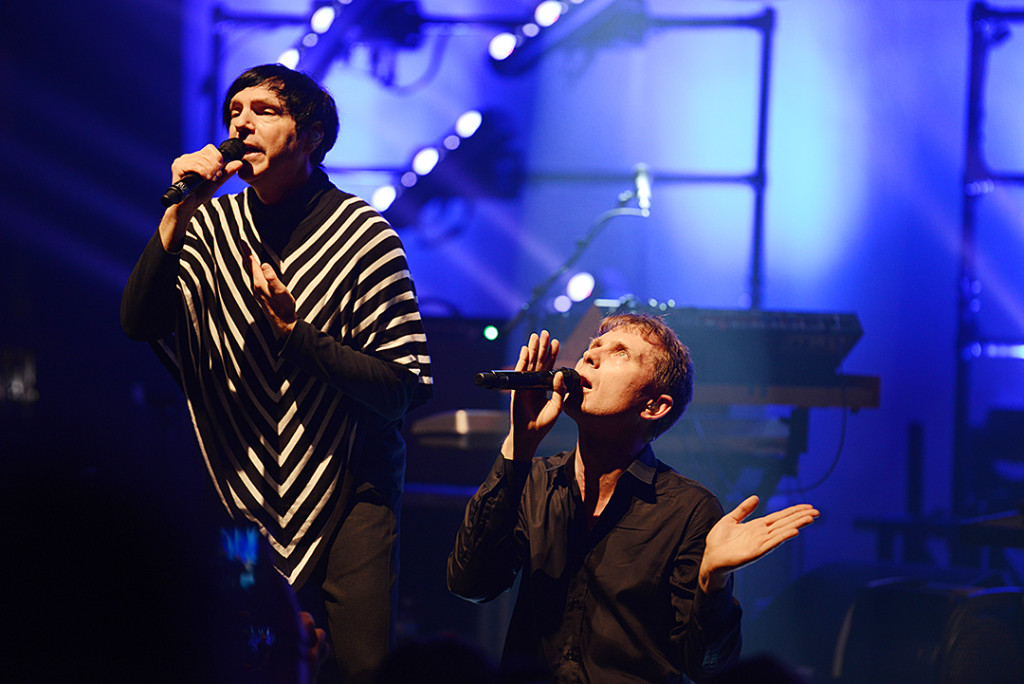 FFS sound is very upbeat and fun with an almost show tune feel to it. The theatrical interaction between Alex Kapranos and Russell Mael reminded me of something that would be seen at a Meat Loaf show. "The Man Without A Tan," "The Power Couple" and "Piss Off" were a few of the songs featured from their collaboration. But, they also included fan favorites like "Do You Want To" and "Take Me Out" by Franz Ferdinand as well as "The Number One Song in Heaven," and "When Do I Get to Sing My Way" by Sparks. It was a very quirky night closed with the first song they created together "Collaborations Don't Work."