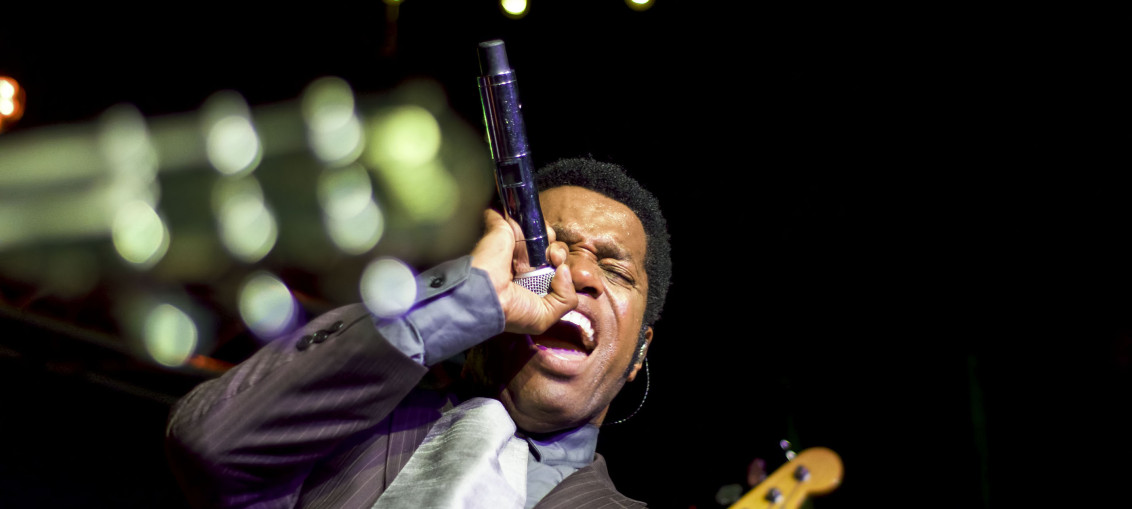 Article and Photos by: Jessica Gorrell
BOSTON – I have only two words: Vintage. Trouble.
Admittedly, I have always liked Vintage Trouble as an entity; I like their music, I like their style, I just like them. I've also heard good things about their ability to perform live, and with the recent success of the tour they embarked on this past summer playing as an opener for AC/DC, my expectations were very high, as (I'm sure) were everyone else's. This was most definitely not lost on Vintage Trouble when making the decisions on who would be their openers; they had chosen strong supporting acts that had managed to clinch the crowds attention and set the mood of the evening.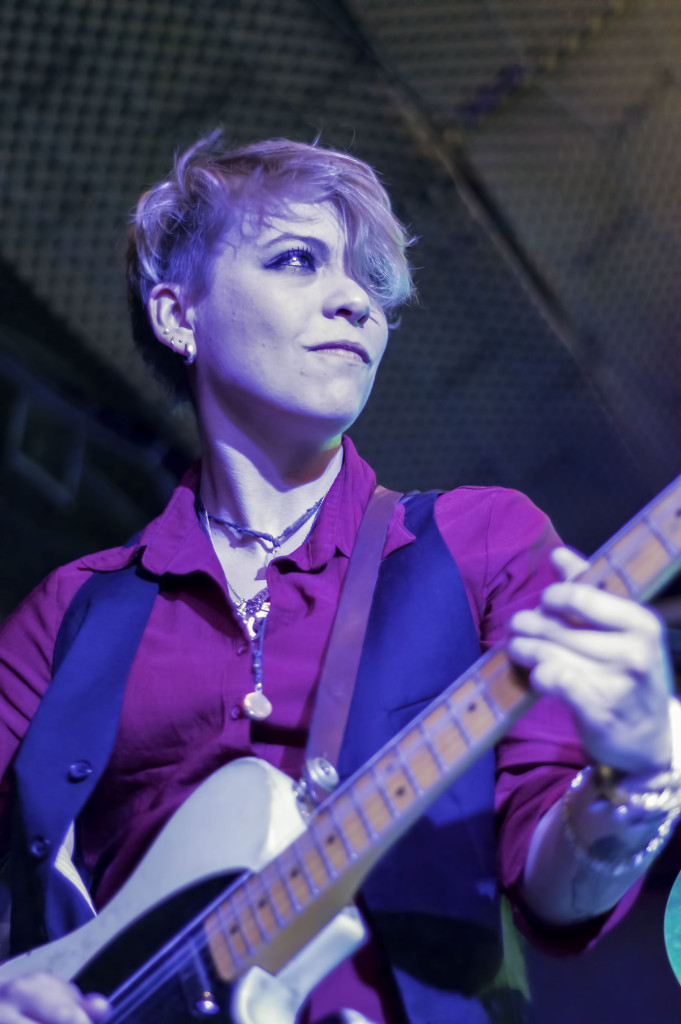 The first act of the night was Yellowire, a punk-rock band from London who sported strong female guitar leads that gave the band an air of the Runaways, and leather clad rocker on vocals, bass and drums reminiscent of The Clash. After tearing through a pleasantly surprising original track, they had successfully earned the support of the audience via their sweet jams and killer guitar solos.
Unfortunately, their set seemed all too short after the impressive performances they put on. Brighton Music Hall had only gotten a small taste of what Yellowire could do and were dying for more. With high energy, the second opening act, Greg Holden took the stage. A few faithful 'Troublemakers' (the cheeky name for the Vintage Trouble fan-club) who had seen previous dates on this tour had already expressed how talented they thought Greg Holden was, and that from this point on the night would only get better and better.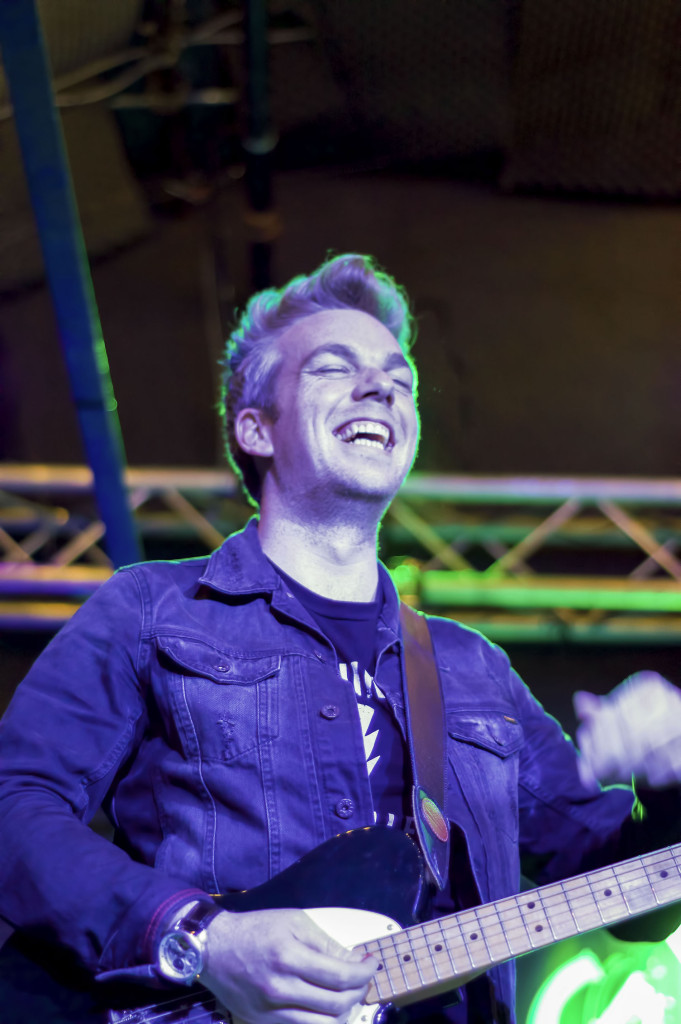 After whipping out tracks like "Boys in the Street" and the insanely catchy and vibrant "Give It Away," both which are from his newest album Chase The Sun, Holden had taken a moment to thank the crowd for their exuberance and for the opportunity to tour with the band of the hour… Then all hell broke loose. The stage was set, the lights were dimmed, and the lilting riff for Soul Serenity, a track from Vintage Trouble's new album, 1 Hopeful Rd., had rung throughout the room.
I always say that it's one thing to sound good on an album in the studio, and it's another to sound just as good (if not better) when playing live, but it's a beast of an entirely different nature to be able to sound better live and turn the show into a spectacle. Vintage Trouble was able to accomplish that and more during tracks like "Blues Hand Me Down," and another new track called "Angel City, California."
"Run Like The River," had given the band an opportunity to showcase their wild abilities and engage in a full blown jam-sesh complete with a chilling blues-slide guitar, thunderous drums and a bobbing bass, while Ty Taylor, lead vocalist, had exited the stage via jumping into the crowd and making his way over to the bar for his own private stage to dance on. Ty became the James Brown incarnate before our very eyes as he twirled, dropped, skid, leaped, and dove across the stage – and bar – with fervor, belting out goosebump-inducing notes.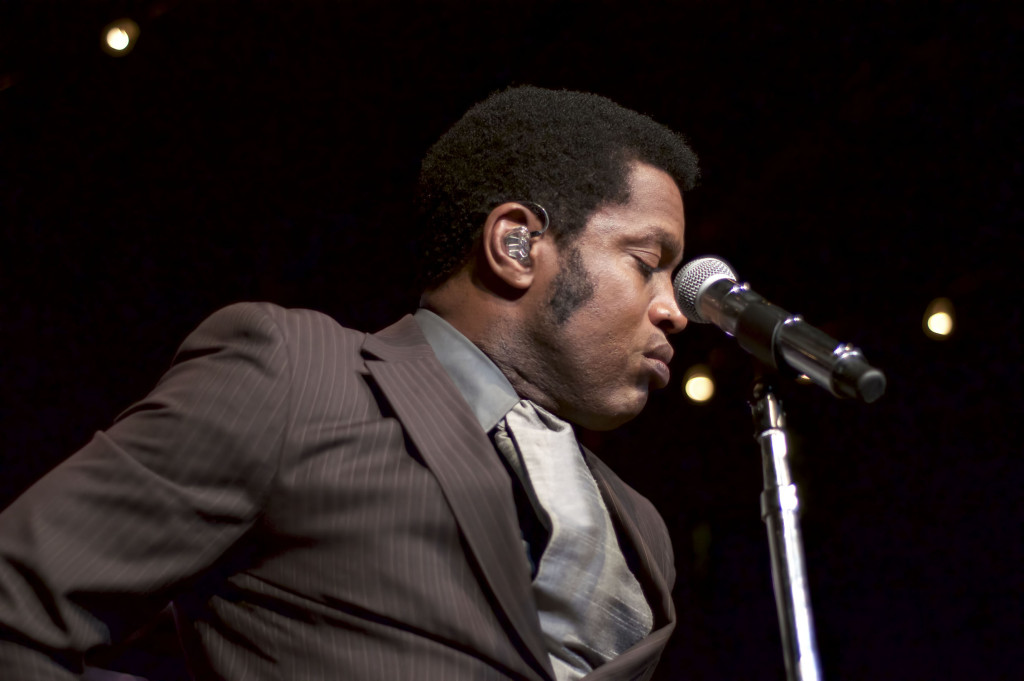 The moment they had exited the stage after their two encore performances of "Nobody Told Me," and "Pelvis Pusher," they had headed directly back to the merch table to meet fans and sign anything they were asked to, including their very own setlist (see below!).
Vintage Trouble had promised a good time, and they sure did deliver. They had created the perfect ending to a (yes I will use a word as gigantic as: ) great show. A truly, fabulous, outrageous, amazing show. They had promised to make the last few shows of the tour as fantastic as possible, and they had definitely succeeded – I entered Brighton Music Hall expecting to go to a simple concert, and instead I found myself with front row seats to a full-blown party.
Vintage Trouble's 1 Hopeful Rd. tour will pick back up in the UK after their last three dates on the east coast:
* Theatre of the Living Arts // Philadelphia, PA // Oct. 25
* The Ready Room // St. Louis, MO // Oct. 28
* Emo's // Austin, TX // Oct. 30