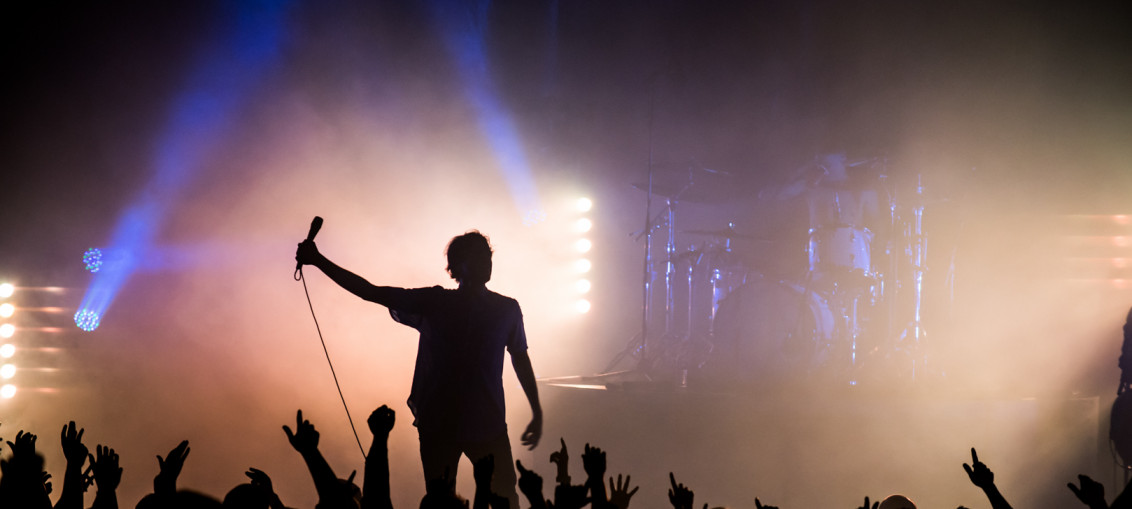 Article and Photos by: Casey Steinmiller
KANSAS CITY — The upper balcony and lower bowl of the midland was jam packed for a sold out show.
Located in downtown Kansas City in the Power & Light District, the Arvest Bank Theater at The Midland is a eloquent concert venue with a very classy feel. It has a max capacity of three-thousand with a multi tiered floor as well as a large upper balcony that overlooks the main area.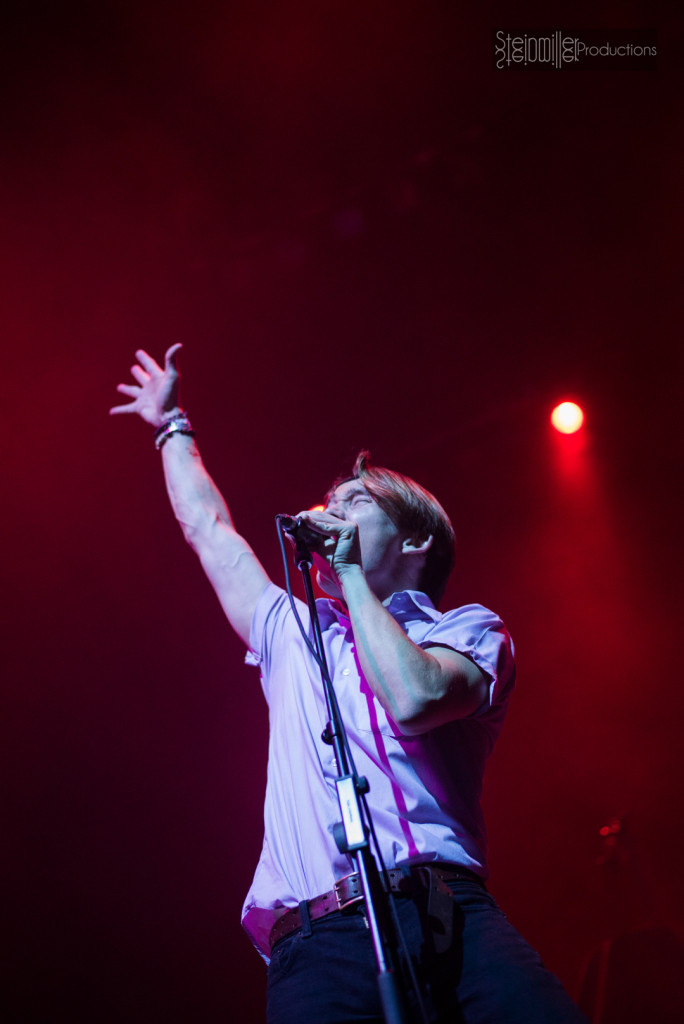 Los Angeles based Irontom opened up the Sunday night show with an energetic start. Filled with upbeat lyrics and a lead singer who isn't afraid to get down and dance they know how to get people on their feet. They played popular songs such as Nobody's Child, Mind My Halo, and others from their album "Compilation". During their song Your Mother, lead singer Harry Hayes even worked his way into the crowd to surf.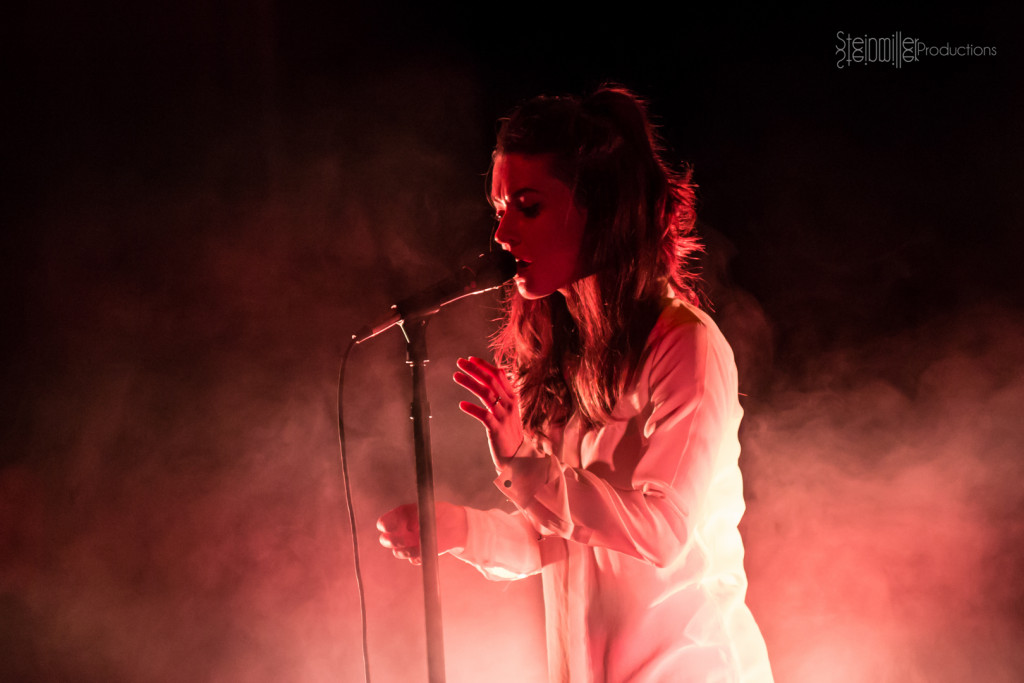 After Irontom left the stage the crowd died down but was eager for more. A short fifteen-minute set change and Meg Myers took the stage. Meg Myers was another high-energy performer for the night. She was a super energetic presence on stage dancing around to the music. She has a pop rock style but with an edgier side in several of her songs. Hitting all kinds of high notes and even some grungy yells, Meg has quite the vocal range. With a very unique sound she played her hit songs such as Sorry, Lemon Eyes, Desire, and others off of her newest album "Sorry".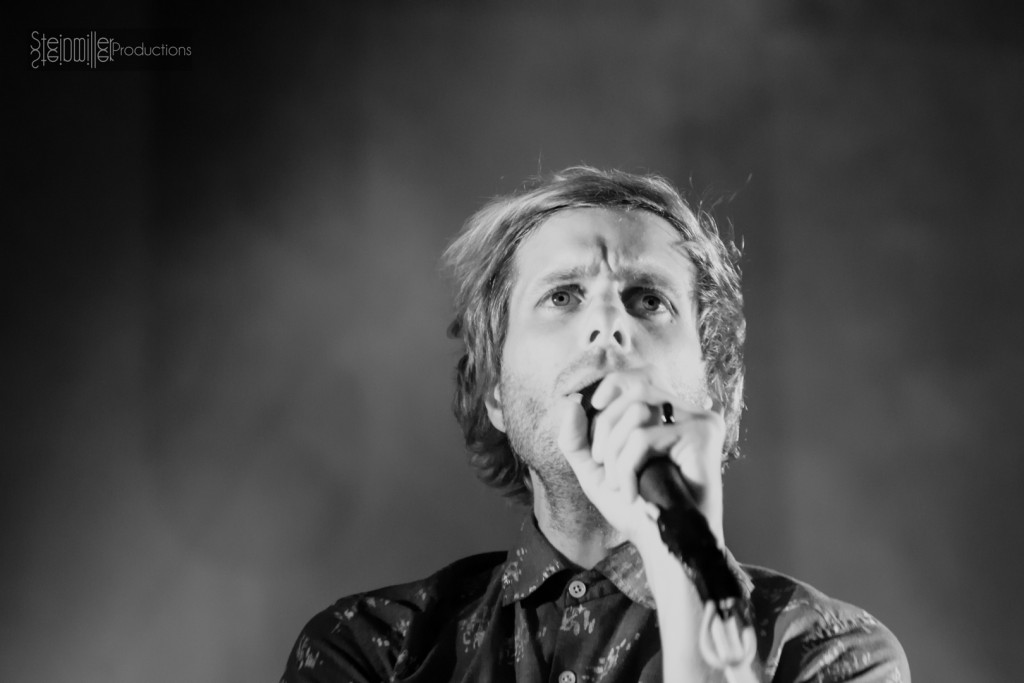 A longer set change and a major stage rearrangement and the crowd was getting excited chanting "Awolnation!". The lights go black. The electronic beginning of the song Run starts. The crowd goes wild as Awolnation takes the stage. There was a drop in the song as the lead singer says, "Run." and the crowd lost it. Crowd surfers started pouring over the barricade as security tried to keep up. The song finished and introductions were made. The next song Hollow Moon started and the lead singer did something very strange. He kicked off his shoes very casually. Immediately he jumps out into the crowd over the barricade and starts crowd surfing while singing.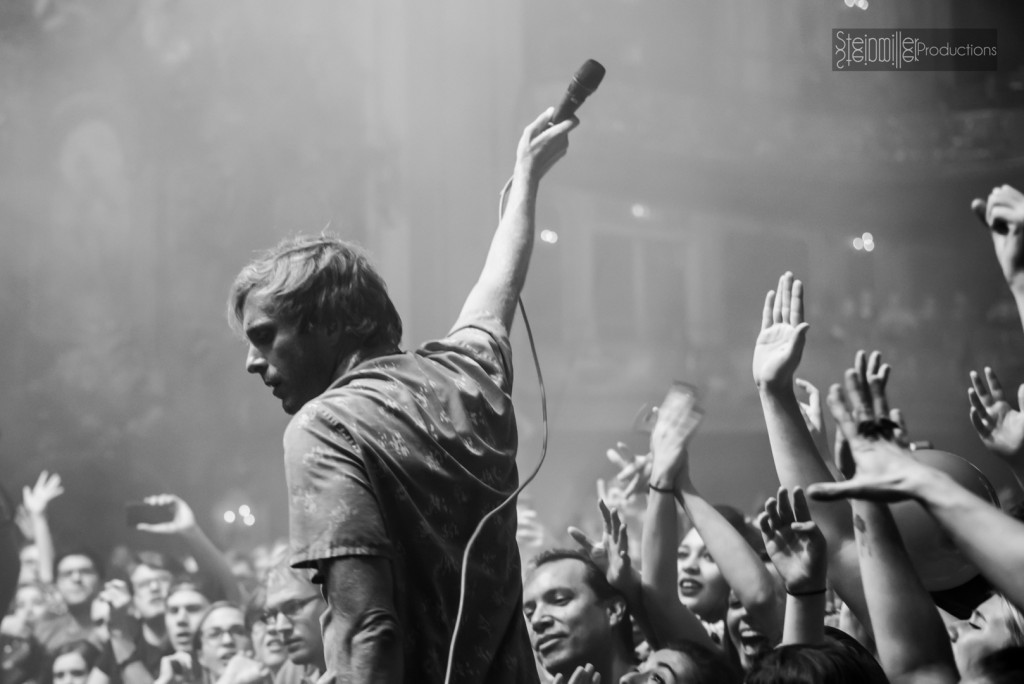 After lead singer got back onto stage they went into Soul Wars, Windows, and others off of their newest album "Run". So and so lead singer was energetic and interactive with the crowd non-stop through the show. The energy from a crazy crowd stayed consistent through the whole show till the end song Burn. The crowd impatiently wanted more chanting "Awolnation!". The band finally came back onto the stage to perform an encore of three more songs; I Am, Dreamers, and lastly their biggest hit that everyone in the crowd belted out, Sail. Overall this show had an extremely high-energy atmosphere from all three of the performers. The Run 2.0 tour at the Midland was a huge success.