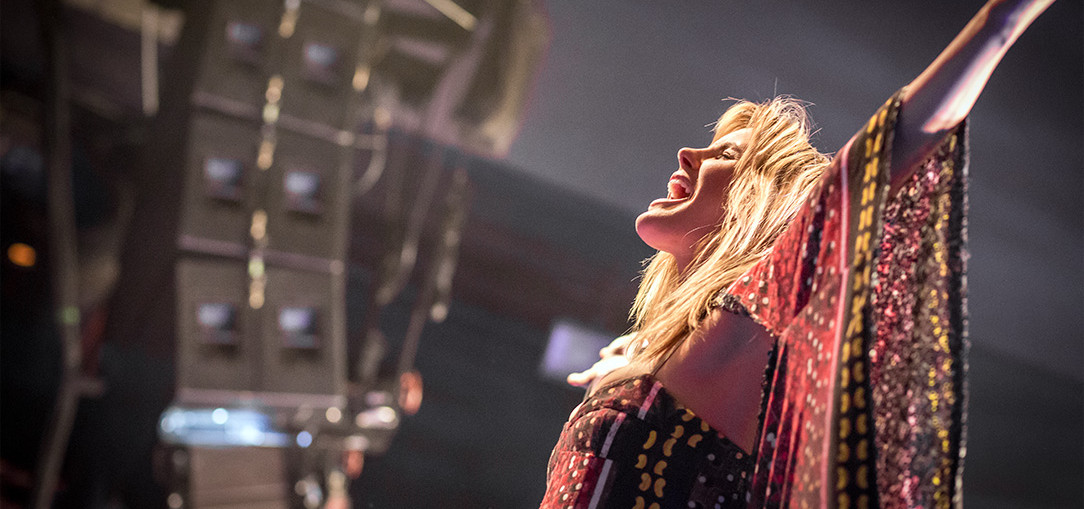 Article by Wendy Podmenik Darugar / Photos by Glenn Woodell
The sounds of a clock ticking down time filled the NorVa as, one by one, members of Grace Potter's band stepped onto the stage. When visually-stunning Potter made her entrance, the crowd roared in approval and she raised her arms over her head to receive the love flowing through the venue. After the first song, "Hot to the Touch", it was obvious that Potter exudes natural magnetic stage presence and an earthy, sultry sexuality that easily commands attention. Leaning down to grasp the reaching hands of her fans, Potter is charisma, personified, with talent.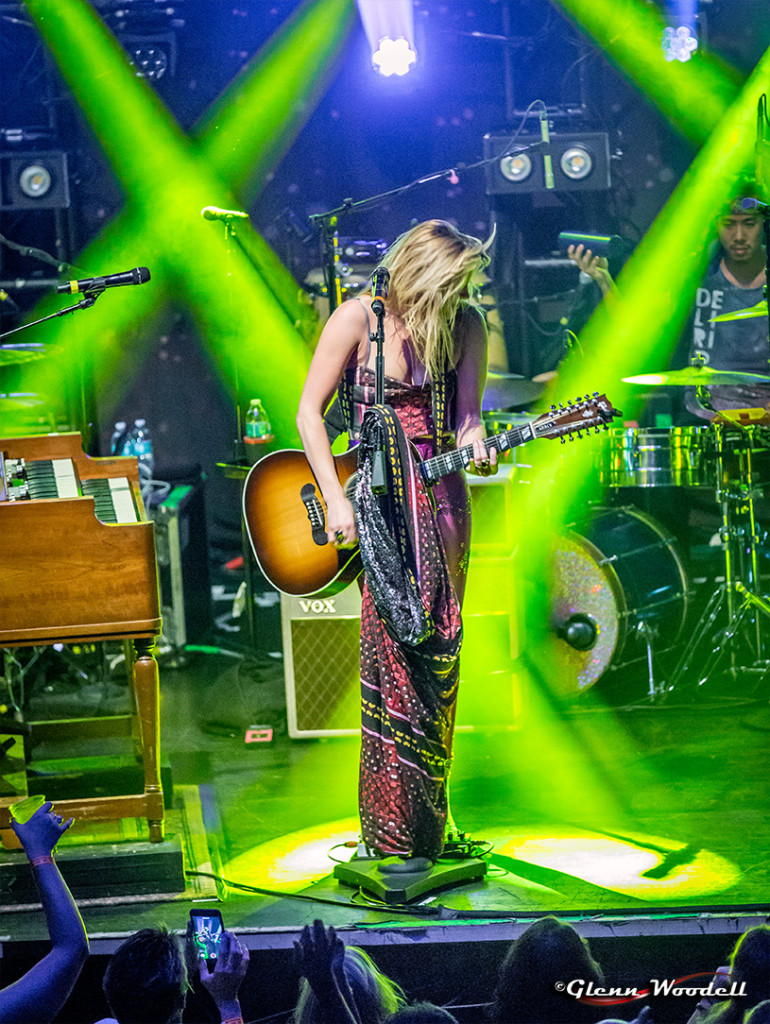 In between songs, Potter paused to explain something she had learned in life's journey- that "there is never a better time to figure out what you really love than when you miss it a little bit"- she was jet lagged, having just come off a plane that morning, traveling back from Qatar. She, along with popular talk show host Conan O'Brien, had performed earlier in the week for the U.S. Troops stationed at Al Udeid Air Base by invitation of Michelle Obama.
Expanding on her thoughts, Potter continued, "…and I thought to myself, holy shit, is this [Norfolk] my second home?". Her sentiment for the Hampton Roads area is derived from Potter's sister living right here in Norfolk.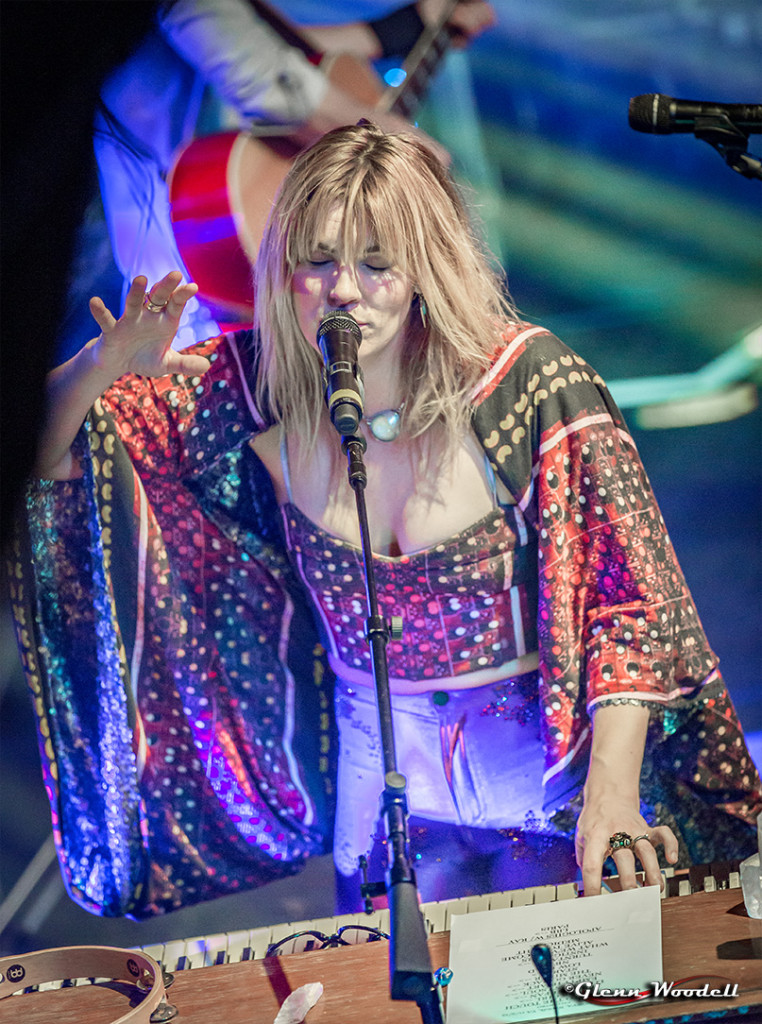 Switching from piano to acoustic guitar to electric guitar effortlessly, Potter enters Rocker Chick mode with swinging hair and the heavy sounds of her power chords.
"Empty Heart" drew the audience in even closer with clapping and harmonies. Mid-set, Potter slowed down the tempo by easing into a series of ballads, starting with "The Miners" and "Stars". Then she turned and took a sip from her glass of red wine as the band exited the stage. Only two people were left, Potter and guitarist Benny Yurco. She said to the audience, "This is a song about getting to the top by scraping the bottom of the barrel – about losing someone – about heartbreak. You have to go to the bottom to get to the top". She then launched into "Low Road". At the conclusion, she placed her hand over her heart and gave a slow, warm smile.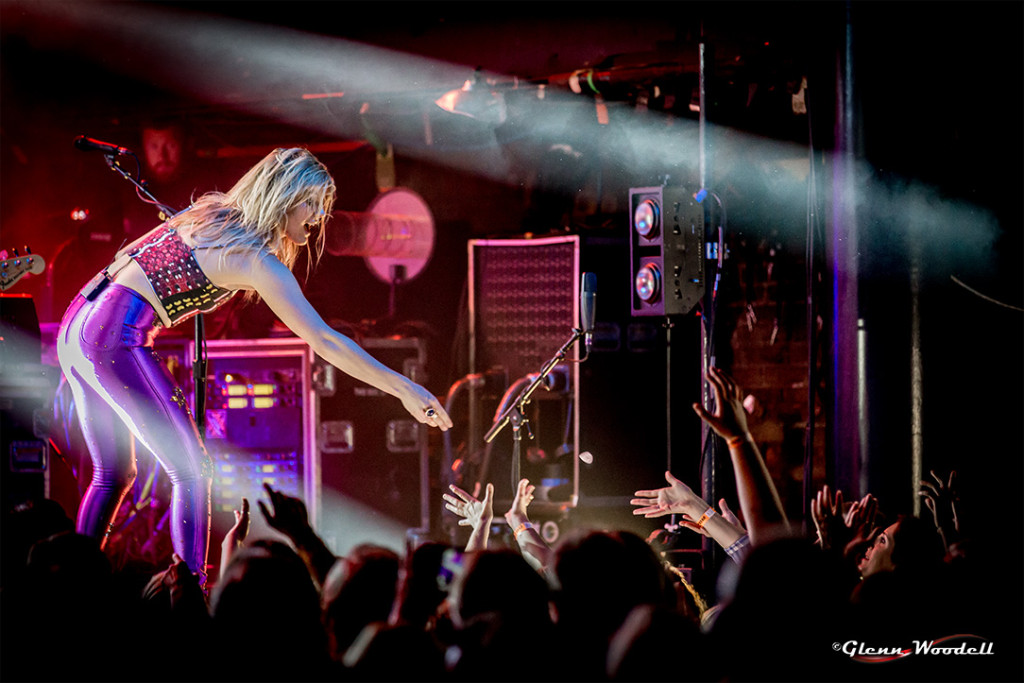 Opener Rayland Baxter returned to the stage to join Potter for the first song of the encore, "Apologies". The evening was then capped off with "Paris".
Grace Potter is a compelling stage presence that captures an audience from the time she first steps onstage, and she never lets go.
Set List
Hot to the Touch
Your Girl
Biggest Fan
Loneliest Soul
Empty Heart
Never Go Back
The Miner
Stars
Low Road
Nothing But the Water
Turntable
Instigators
Look What We've Become
Alive Tonight
Medicine
Encore
Apologies
The Lion The Beast The Beat
Paris