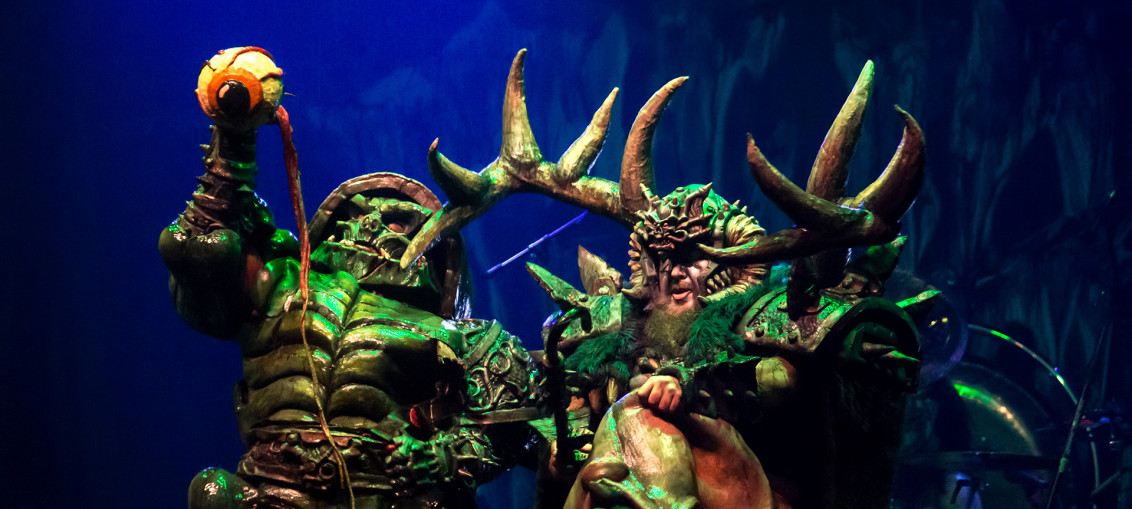 GWAR-ticle and Photos by: Steven Principato
Union Square, NYC — At a venue familiar for sweaty raves (people still do that?), tonight there would be no ecstasy-fueled, bass-bumping, fist-pumping orgies of discotheque debauchery at the historic Union Square venue. Instead, we would be forced to endure the skull crushing metal assault and hyper-projectile spew surge spraying from the gaping wounds of their enemies. That's right folks, It's America's only openly extraterrestrial band by way of Antarctica. (Richmond, Va) Miraculously celebrating their 30th (billionth) anniversary, GWAR had ever more justification destroying the human race rather than simply acting their age. Supporting GWAR in their endless pursuit of senseless destruction were junior metal acts Battlecross and SYKA, who both courageously kicked off the night of delightful dismemberment at the mercy of their otherworldly overlords.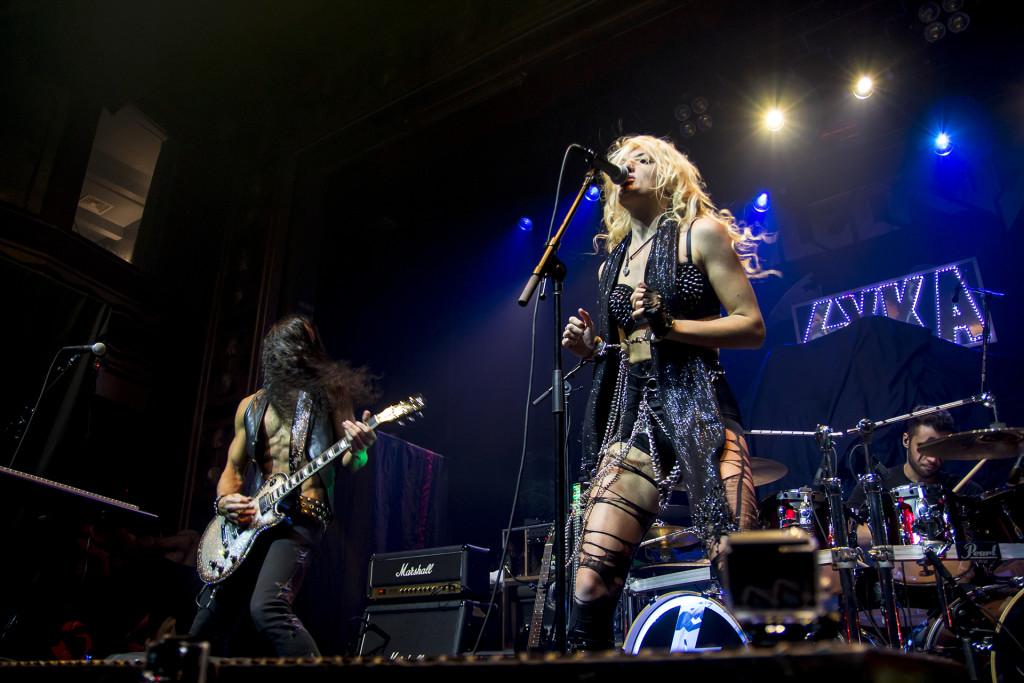 Kicking off the show was NYC's very own SYKA. With a curiously similar ϟ rune to that of KIϟϟ, cleverly nestled in their logo and painted on their collective faces, ϟYKA appeared to share a similar good time theme as their influence apparent, though with far less body hair and way better looks. Unleashing an untamed performance rife with innuendo, lead vocalist and sex symbol Jesyka dominated the moment. Sporting her varsity-letter jacket and occasionally chain bound bad-girl persona, she wickedly channeled a somewhat Frankenstein monster mutation of Lady Gaga meets KISS… minus the chest hair and merchandising. Under the spell of her raspy phone-sexed vocals, the mesmerized male-dominant raging GWAR fans effortlessly succumbed to her melodic spell.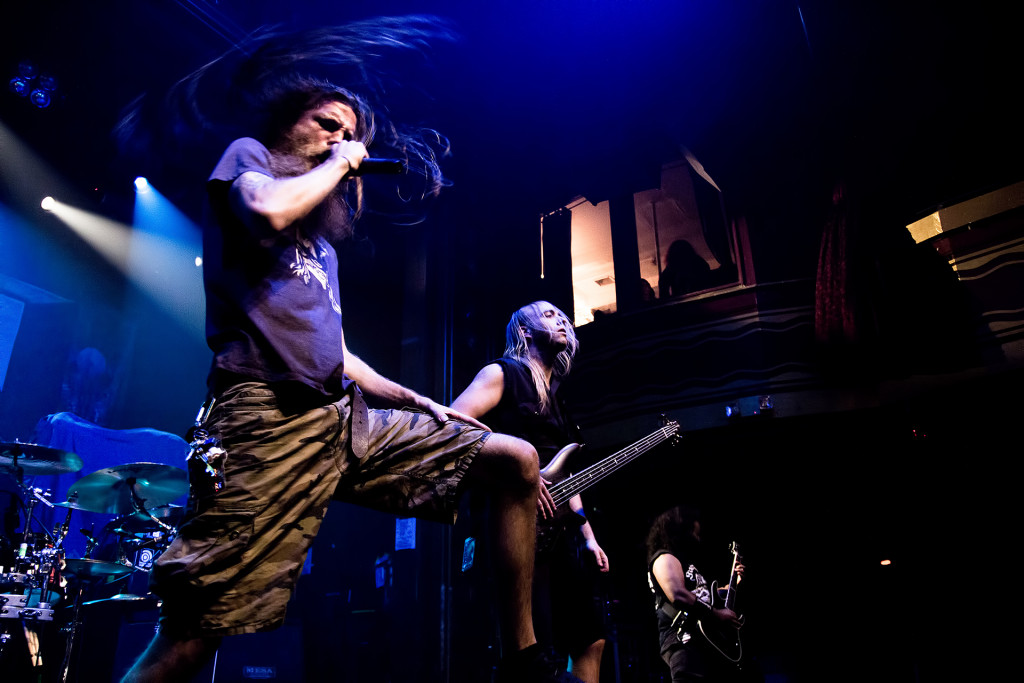 Far less pleasing to the eyes, but never-the-less a worthy opener to the all-mighty GWAR, were Michigan's own Battlecross. With their accessible blue collar attitude and musical themes, Battlecross has proven to be a significant force to be reckoned with in the latest wave of legitimate metal bands. Lashing out a set of satisfactory fan favorites, hardly a damned soul in the house was prepared for their parting surprise, which continues to circulate via social media as I write this. Closing the show with a brutally effective rendition of Pantera's immortal anthem of cathartic release, "Fucking Hostile," they were graciously accompanied by GWAR's very own Pustulous Maximus, who lent a severed hand or two on lead guitar. Not just any band gets to jam alongside a fully functioning member of GWAR and live to tell the tale.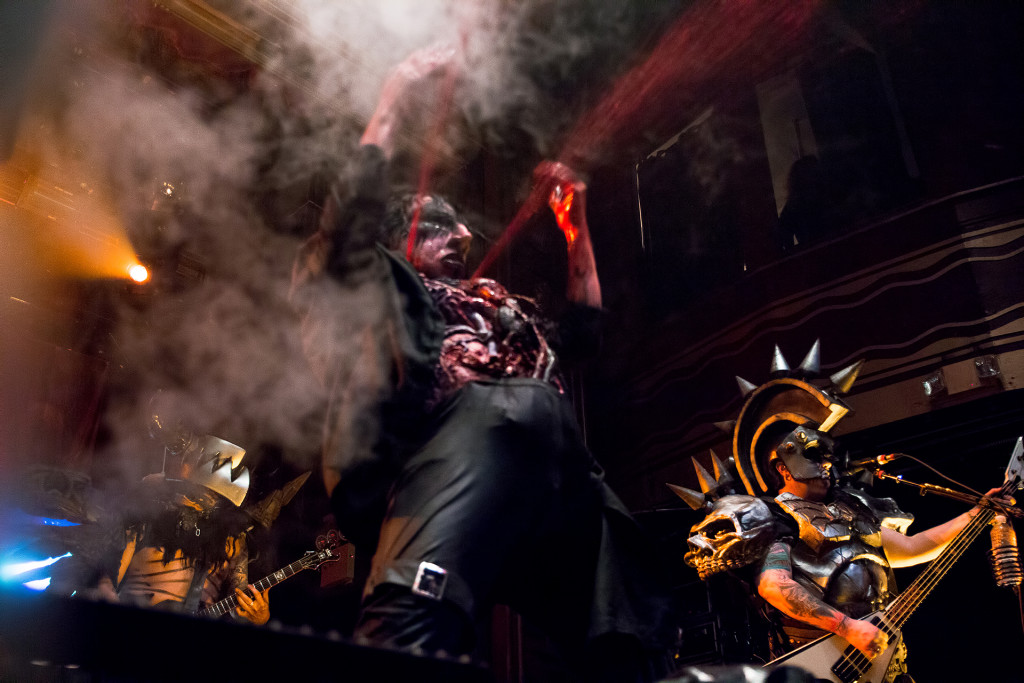 Experiencing a band such as the legend that is GWAR frequently populates the to-do lists on music fans at large, metal or not. All things considered, it's probably the unique experience of the sexually grotesque animated monstrosities. Or perhaps it's the multicolored streams of blood, bile, and less desirable bodily fluids spewing upon us, that keep us, the eager but pathetic human slaves of GWAR, gleefully sacrificing our insignificant existence in their name.
As you may or may not be familiar, GWAR are actually musicians as well. Sporting a new (actually old) front man in response to the tragic death of founding vocalist and legendary artist Dave Brockie in 2014 (Oderus Urungus), Blothar (Mike Bishop, previously GWAR bassist during the 90s) had some rather gargantuan mutated alien feet to step into. Primarily focusing on GWAR's sparsely performed catalog of fan-boy approved classics in their set list, being a significant departure of policy from the late Oderus administration. As for the dialogue driven theatrical theme in which GWAR is famous for, being creatively re-imagined for every tour, I found their latest attempt, "Kill the internet(?)" theme rather disappointing when compared to themes of tours past. Laden with slow, pointless, and energy sapping dialogue, the cumbersome stage show subtracted from an otherwise spectacular gore-fest of metal warfare and bile spewing displays of dissection and dismemberment.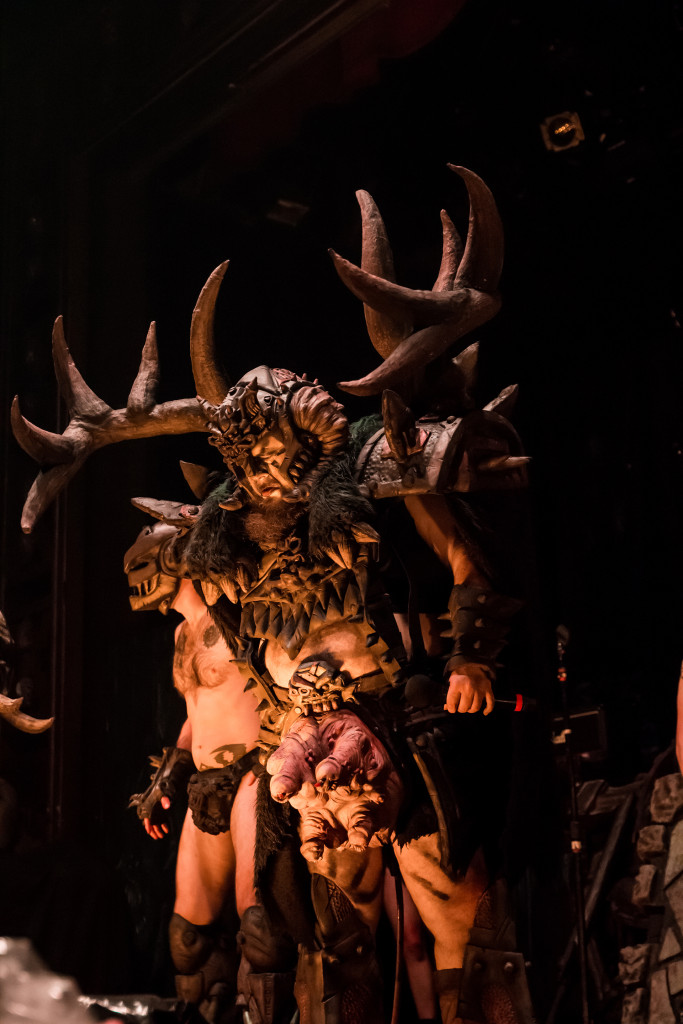 Wrapping up the show upon dismembering the last of their foam rubber monsters and celebrity victims, discharging the final drop of corn-syrup based multicolored spew upon the now saturated audience, and ultimately maiming the internet offline, (I think that was the goal?) GWAR was victorious once again.  Myself enduring the GWAR experience for the 8th time in my ancient and battle-scarred but ongoing concert going existence (est. 1994), I can attest for the dramatic evolution of this legendary but virtually unrecognized legacy that is GWAR today. Anonymous costumed lineup changes, censorship controversy (as the obvious result of their lyrics and stage show!), the tragic deaths of two iconic members – it's been a brutal 30 year existence for a group of the most creative artists and musicians that have ever dared to not give a damn what anyone thinks. I'm certain they have a few (million) more years ahead of them. Donate your corpse to GWAR today.