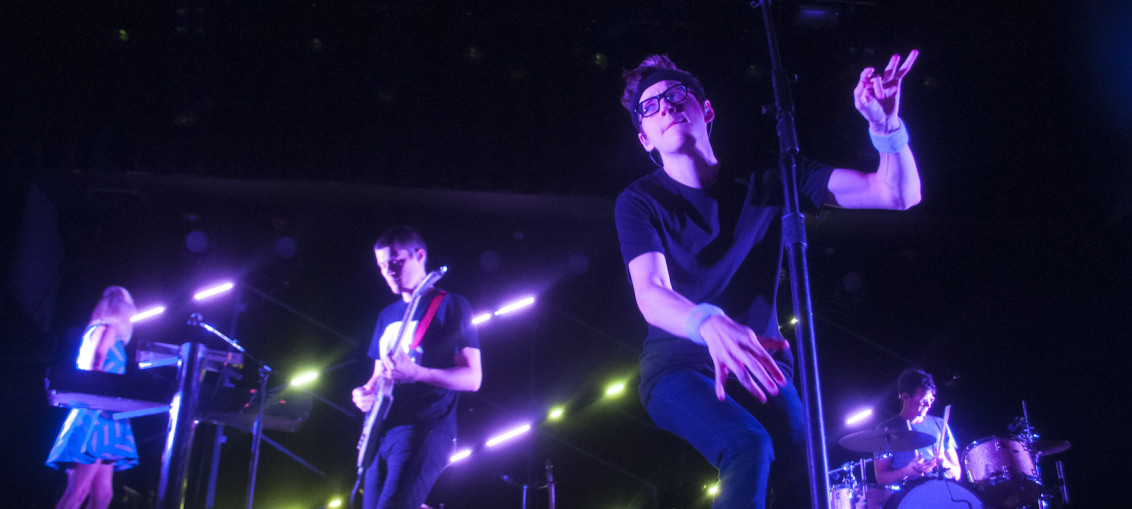 Article and Photos by: Melanie Allen
RAC, Remix Artist Collective, is a project originated by Andre Allen Anjos and performs as a 5-piece. They're currently on the Going Our Own Way tour with special guests Big Data, Karl Kling, and Filous. The round of artists came through Austin this Monday night to spice things up. Although it was a Monday evening, dozens and dozens of Austinites made it out to Emo's for the show.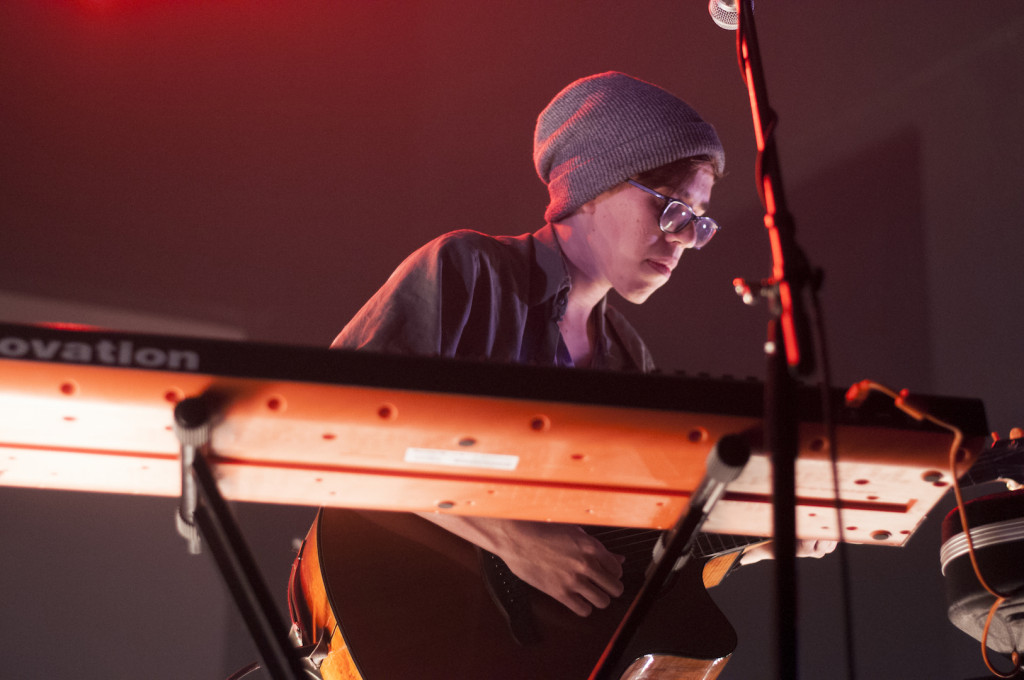 Solo artist Filous started off the show with a half hour set. The 18-year-old Austrian DJ satisfied all the early birds in the crowd with a very easy-going electronic set. The crowd was especially welcoming upon learning that this was the artist's first time in Austin (and that he had gotten to try Whataburger). Filous, founded in 2013, released both of his official EPs this year, the Dawn EP and How Hard I Try (Remixes).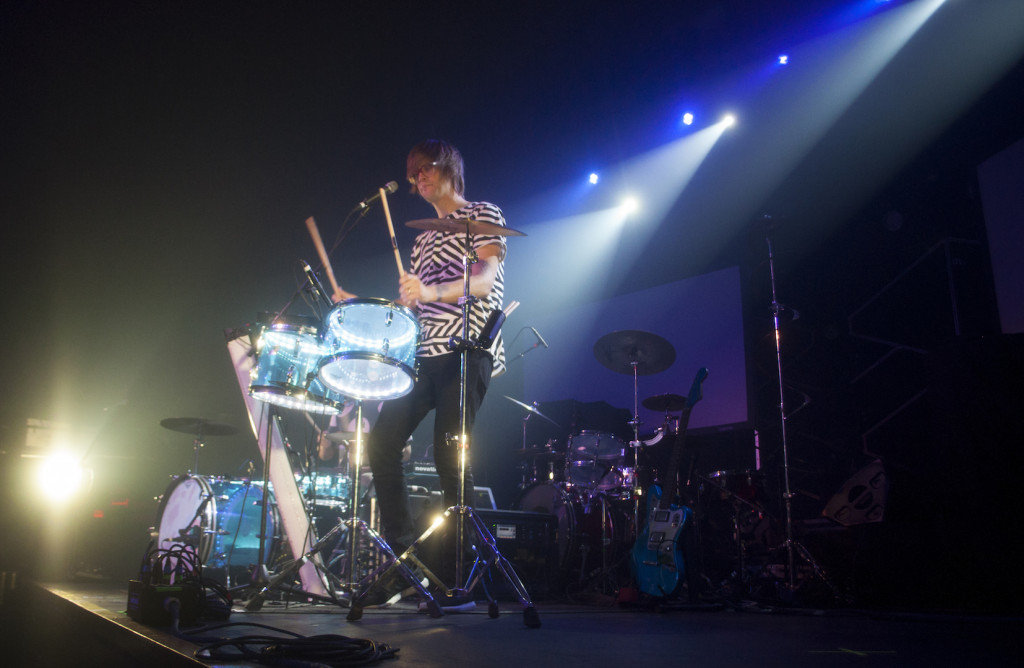 Next was solo artist Karl Kling. Kling and his backup drummer, Stacy Winter, performed danceable alternative pop songs off of Kling's self-titled album including the single "Careful," with which they closed their set. The performers made their act even more interesting by adding LED lights to their drums that would sync with the beats of each song. This nice touch intrigued the crowd as more people started to trickle in to the venue for Big Data.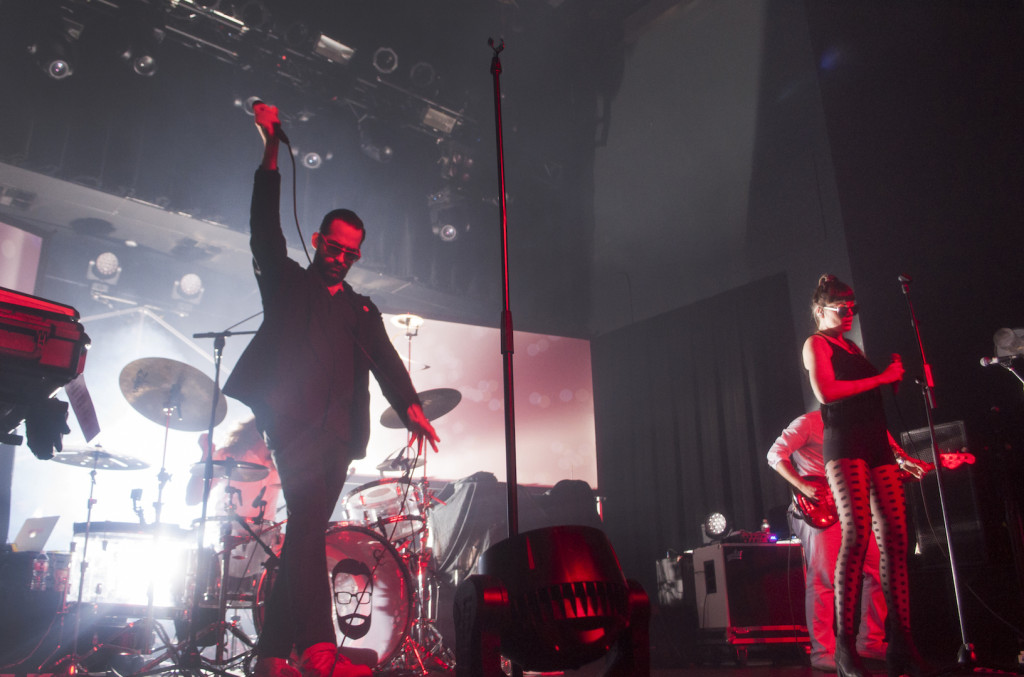 The lights went dark and computerlike projections flashed onto two large, white screens on the stage. Big Data's backing band took the stage, followed by vocalist Liz Ryan. Ryan struck a pose and stood frozen as her bandmate, Alan Wilkis, was shown on the projectors. Wilkis then came onto the stage, and the duo did a choreographed version of the robot before kicking off the set with their hit "Dangerous." In between every couple of songs in the set, a Siri-esque voice came on the overhead speakers and the band moved robotically as if controlled by this voice. Electropop duo Big Data sure put on a unique show with a combination of blacklights, all black clothing with sunglasses (while the backing band wears all white), as well as the aforementioned choreographed dance and Siri presence. The audience at Emo's was packed pretty tightly with just enough room for everyone to dance. If you missed Big Data this round, make sure you catch them next time!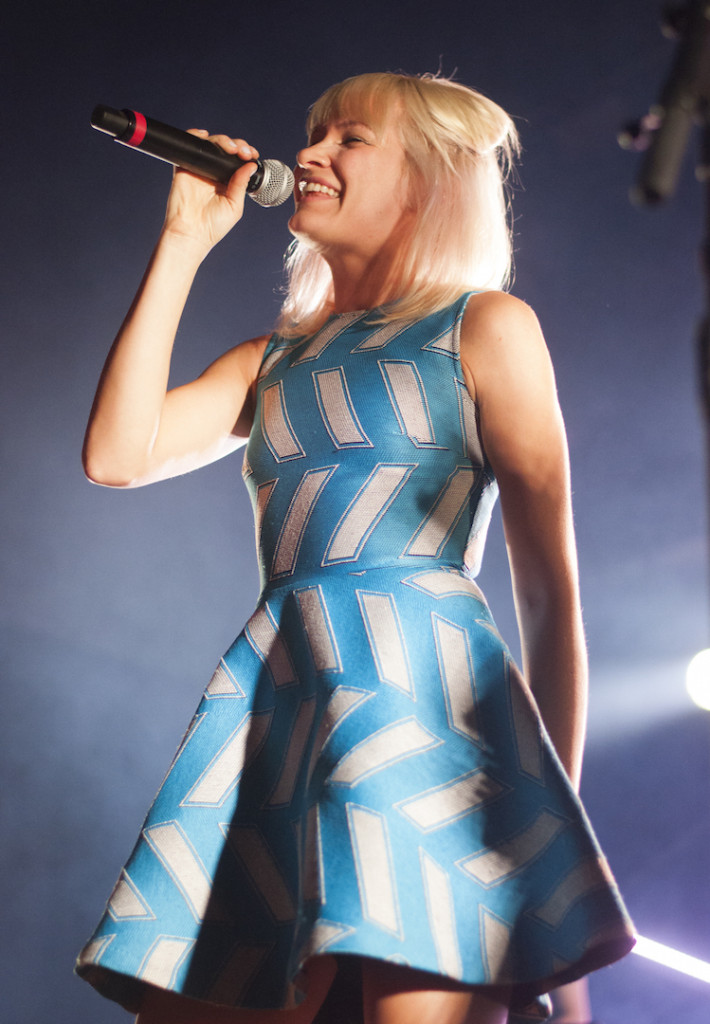 By the time RAC's set began, the venue was full. Assisting Anjos on stage were his wife Liz Anjos of Pink Feathers, Troupe Gammage of Austin band SPEAK, Karl Kling, and drummer Jeff Brodsky. The group performed remixes of songs by artists including Joywave, Two Door Cinema Club, Foster the People, ODESZA, and The Cranberries, as well as original tracks such as "Let Go" and the single "Tear You Down." Four of the five members each rotated and took turns doing lead vocals and switching instruments, showcasing each of their talents. Anjos and Gammage announced that it was a special night as both the artists' parents were in attendance at Emo's. The musicians gave a loving smile and wave at their parents, and then continued to put on a performance that would make them proud. The set went on til about 12am and was the perfect way to spend Monday night. Although RAC is a solo artist, the performance of his tracks is transformed and enhanced with the help of his collab partners. Many were seen leaving Emo's wearing RAC merch. This show is a must-see, so be on the look out for RAC playing near you.