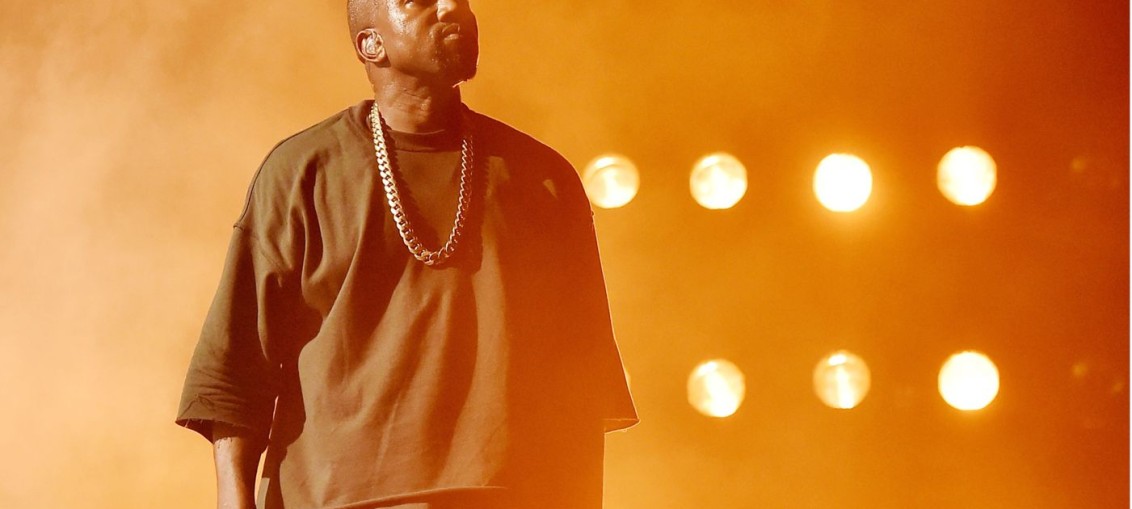 Article by: Joshua Guerra
Featured Image Cred: RollingStone.com
After multiple name changes over the past few months, Kanye West finally landed on and stuck with The Life of Pablo for the title of his newest album, released at midnight on February 14th after West's Saturday Night Live performance, and features 18 tracks.
The album starts off with "Ultralight Beam" — arguably one of the best tracks on the album, which features Chance The Rapper, Kelly Price, The-Dream and Kirk Franklin. The song itself gives off a gospel church type vibe, which starts off with a young child praising the Lord with her mother.  Hours after its release, Chance The Rapper tweeted out a video, which shows the little girl and her mom in the back seat of a car saying the opening words of the song. The song is well put together with voices from different genres of music coming together to produce a great track. Immediately hearing the song, you think of being in a church and the lyrics match that with a choir singing a few parts and Kanye saying, "This is a God dream," repeatedly in the song.
A song that made headlines shortly after his Yeezy Season 3 fashion show in Madison Square Garden is "Famous," which features Rihanna, and Swizz Beatz. This song recently made headlines due to West calling out Taylor Swift in one particular line: "I feel like me and Taylor might still have sex…I made that bitch famous." Oh, celebrity feuds. The song itself seems a little off — Rihanna sings in a more mellow tone with a nice melody playing, while Kanye raps to a casual beat, but this doesn't seem to work well; both parts seem like they can go further without the other.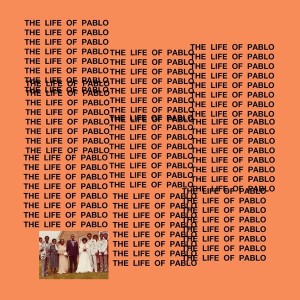 Whether you're a fan or not, no one loves Kanye more than the man himself. He loves himself so much, in fact, that he has a track named "I Love Kanye" on the album. — Good grief. — The track is a capella, only Kanye rapping on the track. He says, "I miss the old Kanye. I hate the new Kanye," — we couldn't agree more. It also relates to some of his music and mainly his personality and how it has changed since the interruption at the MTV VMAs with Taylor Swift. He takes the bad criticism he has heard from the media and puts it into a song that we can only hope is an attempt at making fun of himself. "What if Kanye made a song about Kanye? Man, that would be so Kanye," is a line, which shows us that he just might have at least a little sense of humor.
"Waves," the song that held back the album's release date due to Chance The Rapper pushing to have it on the album, features Chris Brown for some R&B vocals. The song is soft and mellow, and has a nice beat and melody to it. It's a very calm song, which gives the vibe of an R&B slow jam from the '90s.
Another slow R&B type song featured on the album is "FML," which features rising R&B artist, The Weeknd. The song has a little drum solo, which then transitions the song into being auto-tuned, which surprisingly seems to work pretty well on this track.
A song starting off with auto-tuned vocals is "Wolves," featuring Frank Ocean. Ocean has been MIA in recent years, keeping fans wondering when he will release new music of his own. Here, Kanye refers to the Virgin Mary as a regular person, and wonders what would happen if she met Saint Joseph in a club. The Wolves are the people who want and crave attention, guys who go to clubs looking to hook up with ladies, and the ones who take advantage of women at clubs or elsewhere.
This album, as a lot of critics say, seems unfinished and rushed in order to feed the people new Kanye music. It is a very different album of his, but a good one nonetheless. Kanye mentioned it is a gospel album, via his twitter account. I wouldn't categorize the full album as gospel, but there are a few selections of songs that can be categorized as such. The album has harsh lyrics, with West's calling out of Taylor Swift, Ray J, and even his own wife (you know who) on the track, "Highlights."
The latest news of Kanye being about $53 million dollars debt is almost not surprising to hear. In typical Kanye fashion, he has been going on several twitter rants and has even asked Facebook founder Mark Zuckerberg to invest $1 billion dollars in his "ideas." (What?) — Days after the release of The Life of Pablo there had been releases of remixed versions of specific songs that are already on the album, which includes a remix of Kanye's song "Famous," by Rick Ross. Kanye has said that the album will only be available on Tidal, and nowhere else, but that didn't stop fans from illegally downloading the album and getting it for free via torrent sites, which has led to a lawsuit with one particular site, The Pirate Bay. Kanye is still hitting up the studio and collaborating with different artists, even after the release of the album. "Figure It Out" is the latest collaboration with singers French Montana and Nas.
The Life of Pablo does in fact seem to lack a sense of fullness, but that does not take away from it being, in my opinion, a pretty solid Kanye West album.
Track Listing
Ultralight Beam
Father Stretch My Hands Pt. 1
Father Stretch My Hands Pt. 2
Famous
Feedback
Low Lights
Highlights
Freestyle 4
I Love Kanye
Waves
FML
Real Friends
Wolves
Siiiiiiiiilver Surffffeeeeer Intermission
30 Hours
No More Parties in LA
Facts (Charlie Heat Version)
Fade