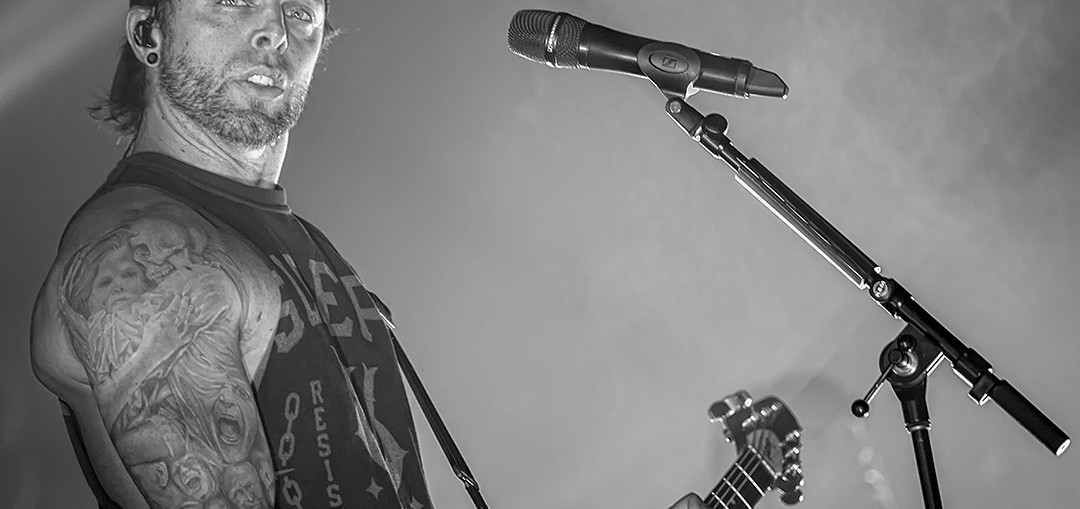 Photos by Glenn Woodell
Article by Wendy Podmenik Darugar
NORFOLK, VA — The NorVa hosted a powerhouse trio of bands on Thursday night, featuring metalcore acts from England on the "British Invasion Tour". They had made a stop in Norfolk, VA after a sold out performance in NYC. While She Sleeps from Sheffield opened up the night with plenty of headbanging during their quick, 30 minute set, warming up the crowd early in the evening.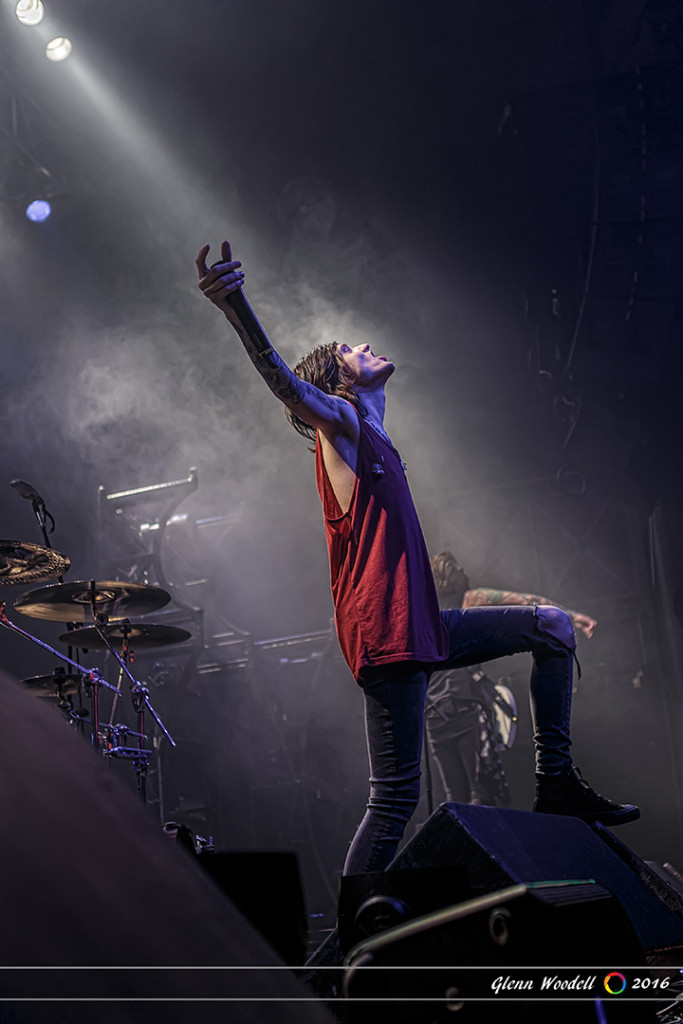 Asking Alexandria, lead by newcomer Denis Stoff, who stepped into Danny Worsnop's shoes as he moved to We are Harlot, came out on the stage one by one to the roar of thunder and flashes of lightning upon the excited crowd. They opened with their new single "I Won't Give In", which had the audience jumping along. Asking Alexandria knocked it out of the park with pure, wild energy- lead singer Stoff constantly running and jumping around the stage-visually riveting. He took the time to dedicate a song to the city of Norfolk, "The Black".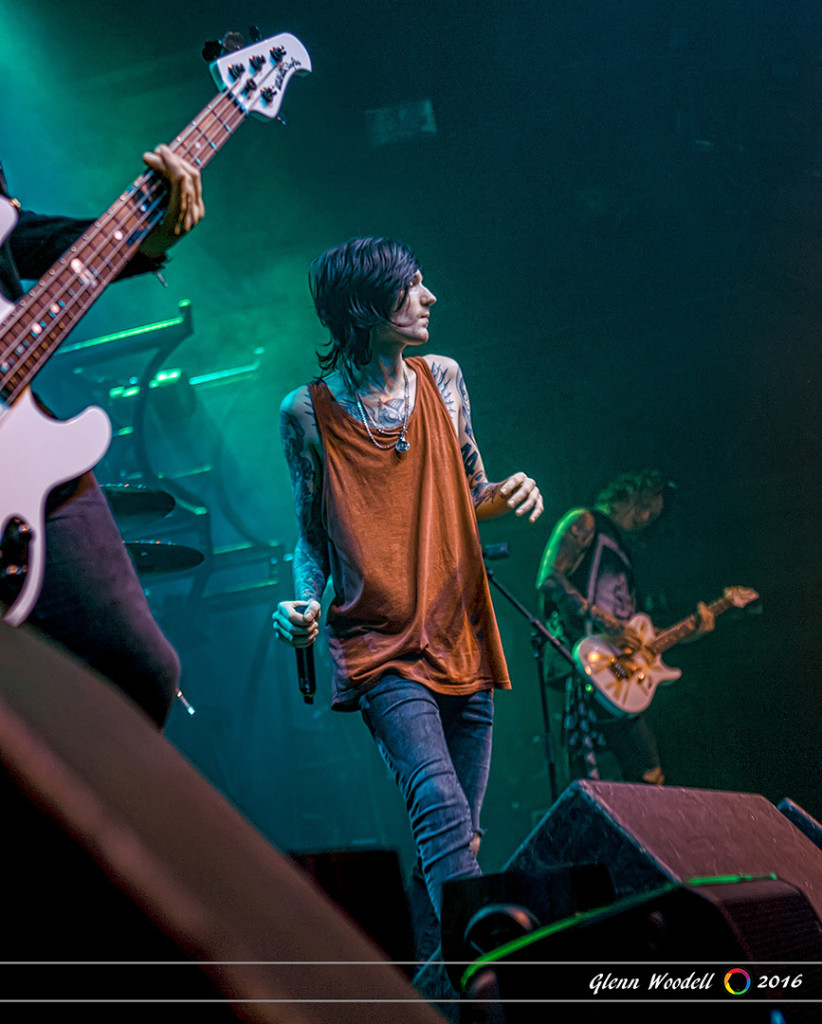 The crowd called for an encore of one more song and Stoff replied, "How about three?". Fists in the air, fans roared in enthusiasm, and at one point Stoff climbed off of the stage and onto the barricade, fully engaged with the mass of people. Songs included, "Closure", "A Prophecy", and "Final Episode". At the conclusion, he blew a kiss to everyone and the band exited the stage.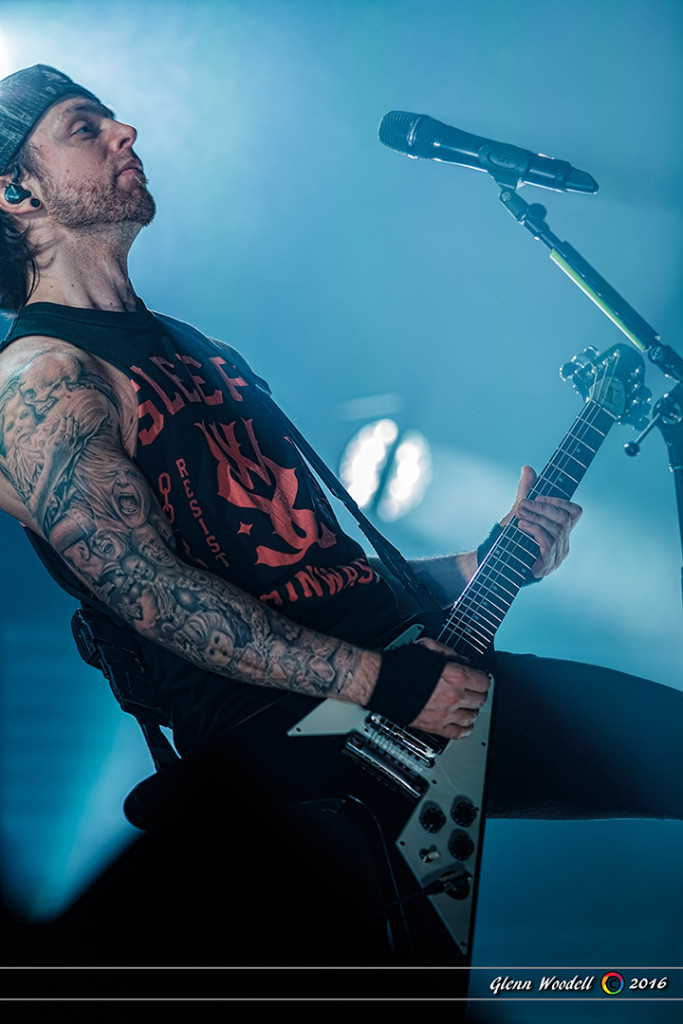 In the lull between sets, Bullet for My Valentine featured "Ace of Spades" on the loudspeakers in a respectful nod to the late Lemmy Kilmister of Motorhead. As the song ended, the lights dimmed and the chant of "Bullet, Bullet, Bullet" filled the air from the crowd. Bullet for My Valentine initiated their set with "No Way Out", brilliant strobes rapidly flashing, and deep powerful guitar shaking the Norva. This was followed by "Skin" and "Betrayal". With the audience screaming, Matthew Tuck called out, "Give me everything you've got!" and later, "This place is f*cking packed, only three songs in and you guys are on fire!". Norfolk photographers were joined in the pit by a lucky winner of an ongoing "Photographer for a Day" contest sponsored by Bullet. You an still enter here:
https://www.myplaydirectcrm.com/fc/bullet-for-my-valentine/1a3a0/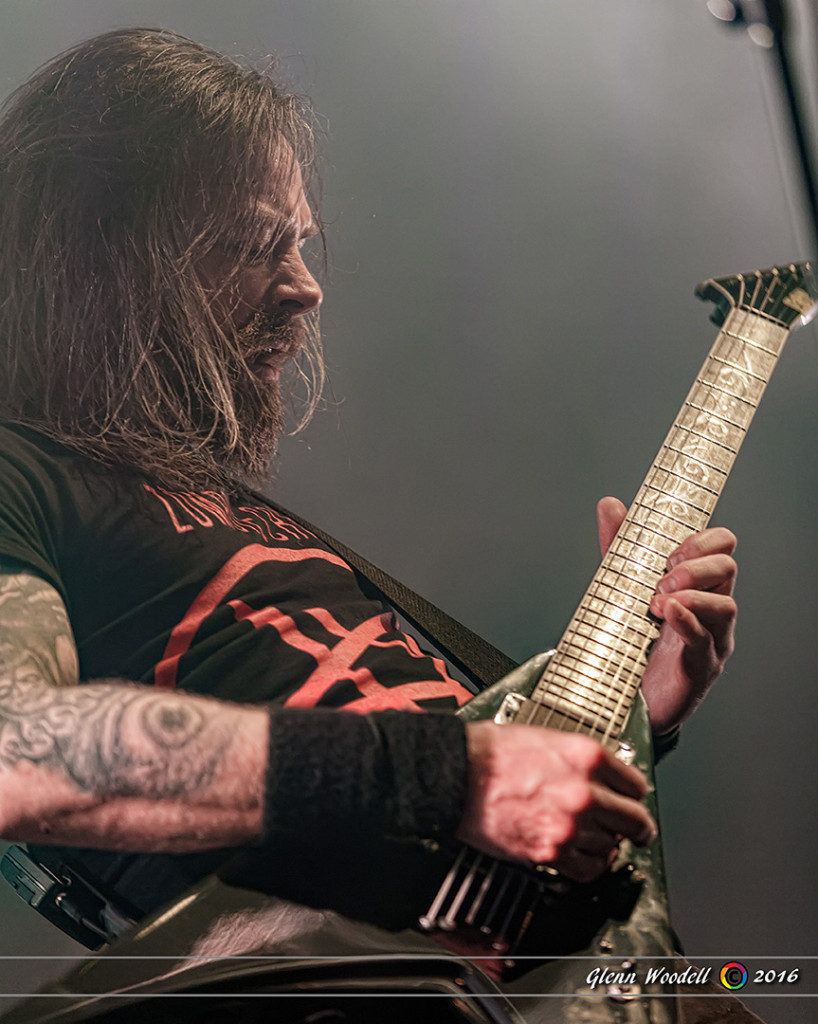 All three bands are promoting new albums on this tour- Bullet for My Valentine with "Venom", Asking Alexandria with "The Black", and While She Sleeps, "Brainwashed". It's a strong lineup for fans of metal. Information about upcoming dates for this tour can be found here:
https://www.bulletformyvalentine.com/
This is a worldwide tour that extends through December and concludes with a hugely anticipated homecoming in London, England.