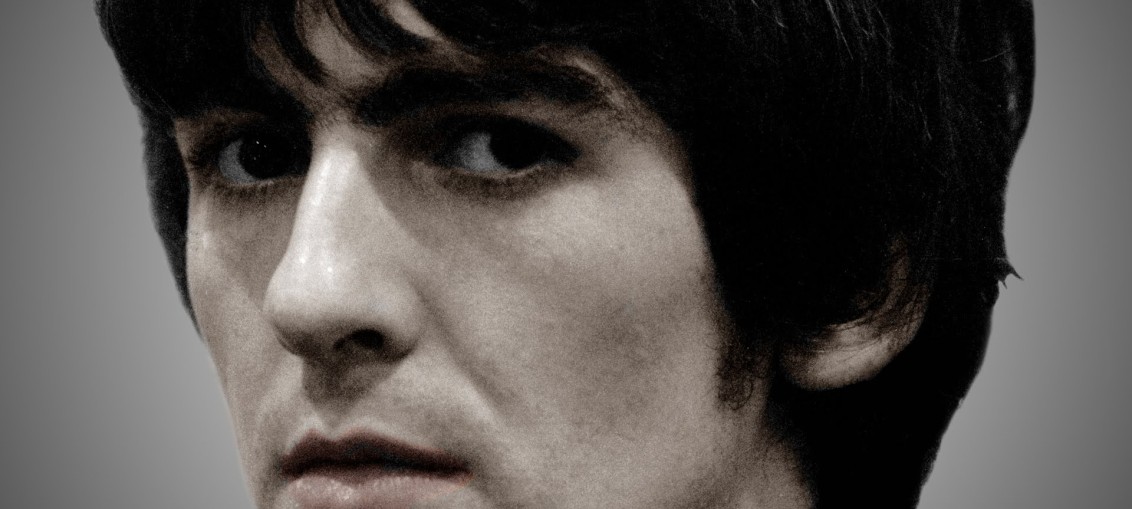 Let it be said that there will never be another George Harrison, that much is clear. But the passion with which his songs were performed at George Fest: A Night to Celebrate the Music of George Harrison, made it seem as though he was on stage with the rest of the powerhouse performers on the album.
This two-disc behemoth, recorded and filmed at the Fonda Theatre in L.A on September 28th, 2014, features a line-up showcasing a range of talent: the powerful vocals of Ann Wilson and Brandon Flowers, and the lilting and smoky melodies of Norah Jones. Also featured were the hard and heavy sounds of the Black Rebel Motorcycle Club and the Cold War Kids, the eerily identical vocals of Dhani Harrison, and even the ever-impressive comic Conan O'Brien, who kicked off the show with a quick joke and an exuberant rendition of "Old Brown Shoe."
George Harrison was known for his eclectic tastes and the range of influences he connected with in order to create the music that he did. Each performance captured on George Fest reflected his enthusiasm for musical change. With the prominent musical differences in each performer, the tracks ranged from grooving, moving, powerful and wonderful, each song given a new flavor by its chosen performer.
Acts like Ian Astbury, lead vocalist for The Cult, gave a bit of a different take on the Hindi-inspired track "Be Here Now," and Brian Wilson, a Beach Boys veteran, added a spin on "My Sweet Lord." Some country flair also made an appearance on a few tracks like "If Not For You," performed by Heartless Bastards, and on "If I Needed Someone," performed by Texan American rock duo, Jamestown Revival.
Other interpretations showed a more mysterious and thunderous take on Harrison's life's work: Black Rebel Motorcycle Club's version of "Art of Dying," Weird Al Yankovic's version of "What Is Life," Butch Walker's rather enthusiastic version of "Any Road," and the Cold War Kid's take on "Taxman."
In contrast to the heavily distorted riffs and solos that Beatles-era Harrison was known for, there was a softer side to his music that was equally appealing. Tracks like "For You Blue,"performed by Chase Cohl, and "I'd Have You Anytime," performed by Karen Elson shed light on that more peaceful side of Harrison. Other performances like a vibrant Perry Farrell's "Here Comes the Sun," and melodic tones of Norah Jones who sang "Behind That Locked Door," as well as "Something." The Black Ryder's rendition of "Isn't It a Pity" seamlessly blended the infamous 'na na,' section of "Hey Jude" to give a fun and heartwarming take on the classic.
A few tracks on George Fest can only be described as down right groovy. There were so many spectacular twists on old favorites, such as "Ballad of Sir Frankie Crisp (Let It Roll)" performed by Jonathan Bates and Harrison's only son, Dhani, "I Me Mine," performed by Britt Daniel is the band Spoon, and even a funky "Wah-Wah" performed by Nick Valensi of The Strokes. Vivacious attempts at "Give Me Love (Give Me Peace on Earth)" and "It's All Too Much," were successfully done by Ben Harper and The Flaming Lips, respectively.
Brandon Flowers, lead vocalist of The Killers, sang a killer version of "Got My Mind Set on You" that was so eerily similar it could've been mistaken for George singing it himself. But none was more spot on than Mr. Dhani Harrison himself. Harrison, practically a clone of his father, took the stage to perform "Savoy Truffle" and "Let It Down," both of which simultaneously modernized and preserved the music that had become so adored.
The most powerful tracks within the album had been saved for the last songs on each disc. Disc one closes on a personal favorite, "Beware of Darkness," which was given new life by the powerful vocals of Ann Wilson, while disc two closes with "Handle With Care," performed by Brandon Flowers, Britt Daniel, Dhani Harrison, Jonathan Bates, Wayne Coyne, and "Weird Al" Yankovic, and "All Things Must Pass," by Ann Wilson, Dhani Harrison, Karen Elson, and Norah Jones.
After his performance, Conan O'Brien's final words of "Long Live George Harrison!" faded into the applause of the crowd, but they weren't wrong: George Harrison truly lived through each and every piece that night.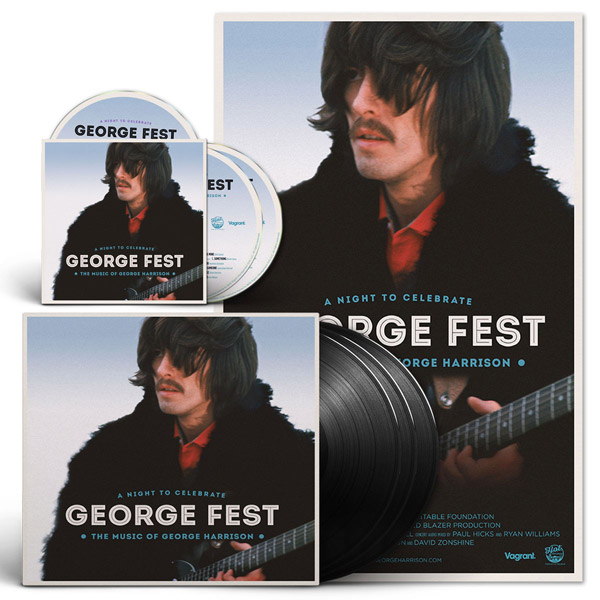 George Fest: A Night to Celebrate the Music of George Harrison will be available on February 26th, 2016 in four different configurations: a two-disc CD and DVD set, a two-disc CD and Blu-Ray set, a set of 3 (180 gram) LP's, and a digital download.
Track Listing
Disc 1:
1. Intro                                                                      8. Be Here Now
2. Old Brown Shoe                                                 9. Wah-Wah
3. I Me Mine                                                           10. If I Needed Someone
4. Ballad of Sir Frankie Crisp (Let It Roll)       11. Art of Dying
5. Something                                                          12.Savoy Truffle
6. Got My Mind Set On You                                13. For You Blue
7. If Not For You                                                    14. Beware of Darkness
Disc 2:
1. Let It Down                                                        8. Any Road
2. Give Me Love (Give Me Peace On Earth)    9. I'd Have You Anytime
3. Here Comes The Sun                                      10. Taxman
4. What Is Life                                                      11. It's All Too Much
5. Behind That Locked Door                             12. Handle With Care
6. My Sweet Lord                                                13. All Things Must Pass
7. Isn't It A Pity