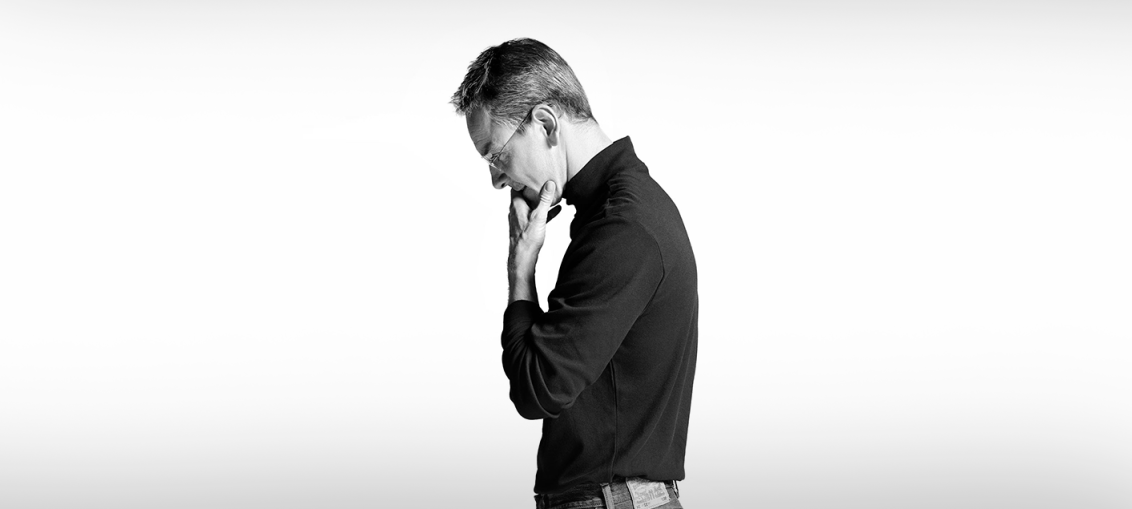 Article By: Alice-Ginevra Micheli
As the Oscars draw nearer, a film that is hard to ignore is one that brought from the ashes the story of a modern legend whose life was chock-full of complications: Steve Jobs.
Danny Boyle (Trainspotting (1996)) and Aaron Sorkin (The Social Network (2010)) bring to the screen the biopic we've all been waiting for (hopefully the final one) which shows the life of Jobs (Michael Fassbender) in three 40-minute scenes that take place before a major launch in the tech giant's life.
The first takes place right before the tumultuous release of the Macintosh back in '84. Where we meet the main players as well as the main grievances that continue to pay out throughout. Next we go to '88 right before Jobs released the NeXT cube computer where his genius is slowly revealed through a series of intricate conversations and unfolding plotlines. Finally we end right before the launch of the iMac in 1998, where we finally see him become the man that is immortalised in our hearts as the founder of Apple.
What is important to note straight away is that the film tells less the story of the creation of Apple, and more the complicated relationship between Steve and his daughter. While there is plenty of technical jargon and events surrounding it, each scene ends with a significant growth or change between them, showing that while the iPod is what we know him for, he was also just a broken man trying to come to terms with a daughter he never envisioned himself having.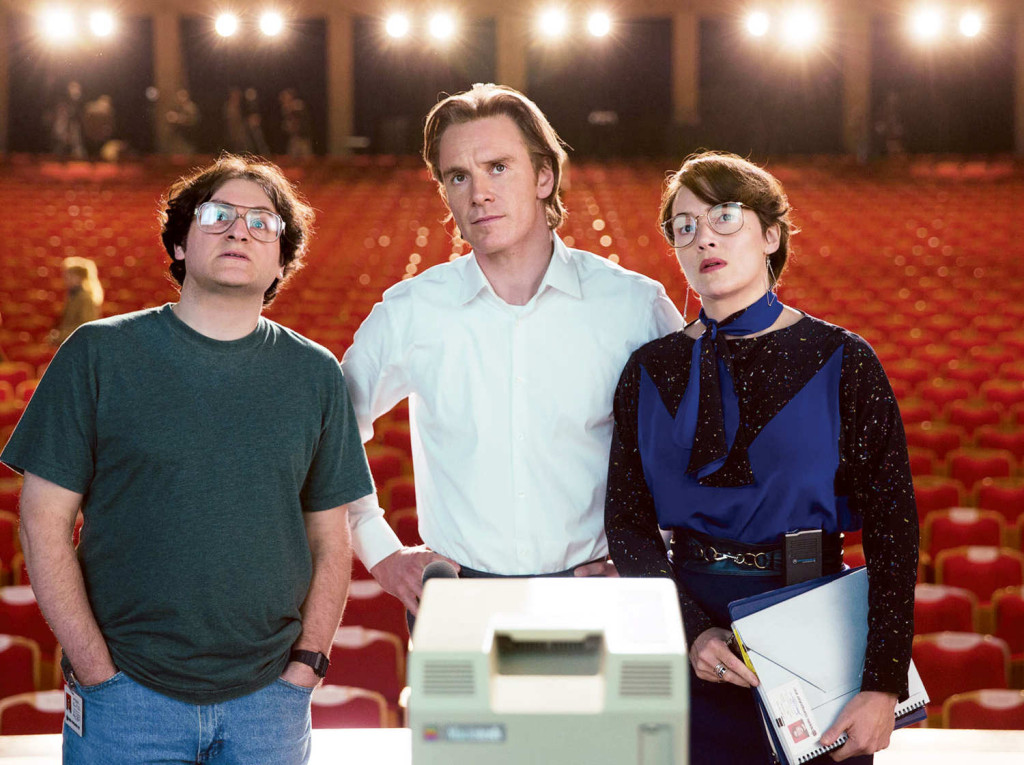 Told in a very left-of-field manner, the three-act story serves well for the film, making every minute full of interesting dialogue and events. However at times the structure proved a bit confusing, jumping from time to time without much explanation or context, and leaving us to play a bit of catch-up in certain places. There are also some areas that require a bit of knowledge on Jobs and his relationship with Apple which might alienate a few audience that haven't kept up to date.
However, a script this tangible is not a big surprise considering that is Mr. Sorkin's specialty, with the real emotion and humanity that he brings to each character, no matter how small, is still very pleasing to see. Each character presented is quickly shown to have strengths and flaws, no matter how minor, and whether they have one line or 50, they quickly add to this fast paced drama. Given that he delivers in his dialogue as much gusto and intricacy as he normally does, I was incredibly surprised to find out he had missed out on a nomination in the Best Adapted Screenplay category, which just goes to show you can never predict these things.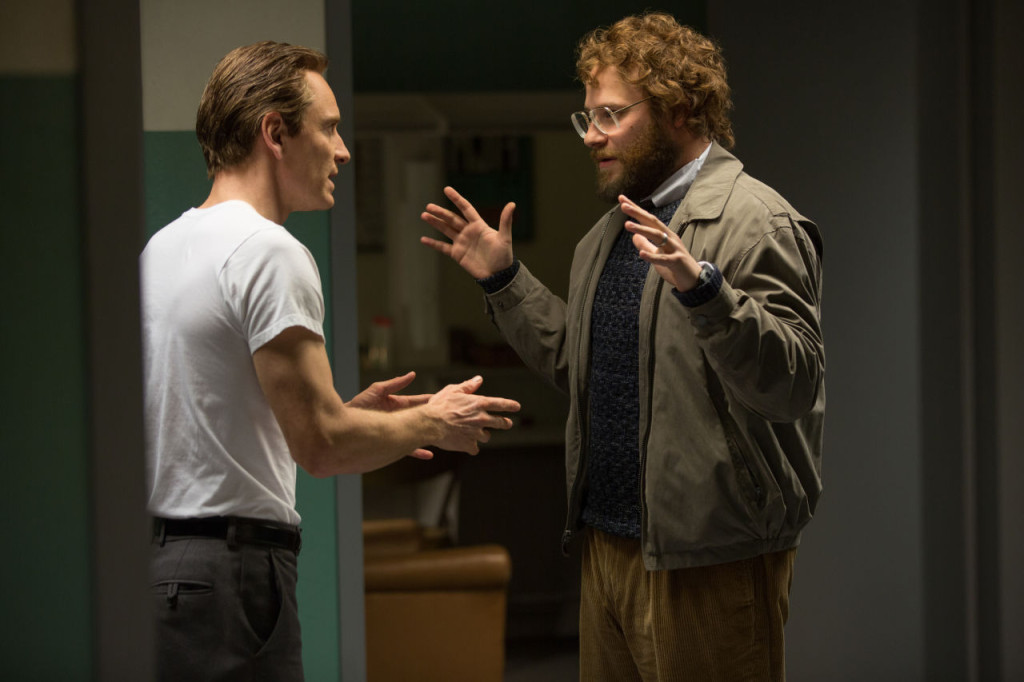 What you can predict is that the acting presented is some of the strongest portrayals of character I've seen in a long time. With such powerhouses as Kate Winslet, Michael Fassbender and Jeff Daniels on the list, it's no surprise that this film about a tech genius grips you as much as a thriller might.
Fassbender brings great flaws and subtleties to the character, which had not yet been evident in previous portrayals. You can see in each scene he is working through multiple problems, but not wanting his struggle to be evident to his cohort. It's a quiet sensitivity that brings power to the role, illustrating that Fassbender just has more to give with every character he takes on.
Daniels is just as powerful, and with his acting chops, it was no surprise why he was chosen to play the villain-of-sorts, John Sculley. Yet there's a certain tenacity and likeability about him which makes it easy to watch him on screen, swapping quips with Jobs himself.
A surprise performance came from Job's wife, played by Katherine Waterson. While it would be easy to play this role with a easy use of whines and tears, Waterson's vulnerability is seen to be stemmed not just from a broken heart but a broken life. The film shows quite early on that she's not a black and white character, and as the scenes evolve and the story transforms, you see her change as well, illustrating that his daughter's mother was a flawed person as well.
Seth Rogen also did quite a good job, leaving his comedy chops behind to illustrate the frustration his character must have felt at being left alone in the dust by his best friend.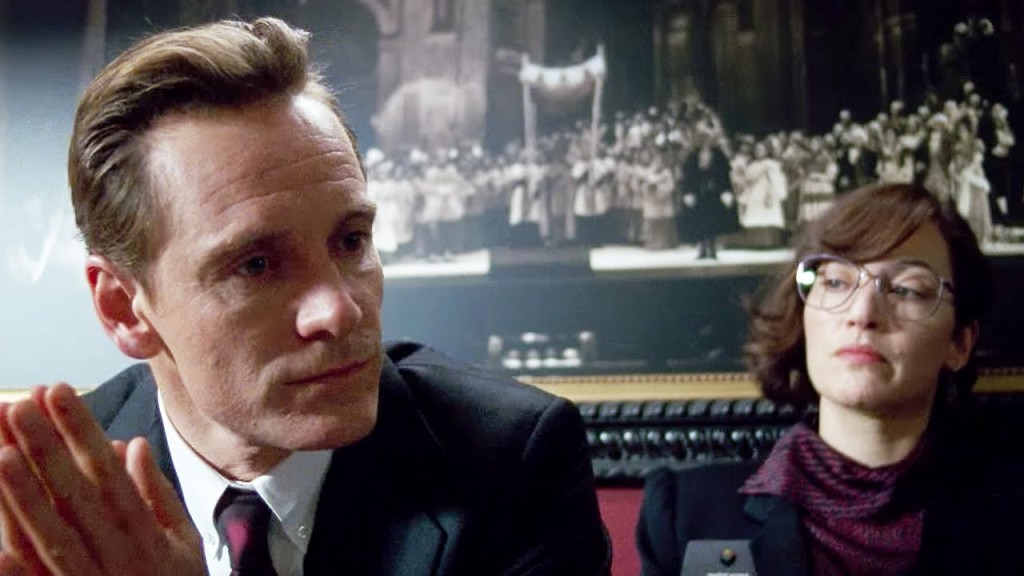 And then comes Winslet, whose subtlety and strength of character truly brings to light how important she is to the story and to the cast. First of all that accent is near flawless, weaving in the Polish dialect, while at the same time keeping a strong American base that lets you know this woman has been working in the states for a while. Secondly, every look she gives to Jobs, every confrontation, I found myself wanting more as she truly eclipses his reasoning or state of mind to let him and the audience know that she is not one to ignore on or off screen.
As you may have noticed, I haven't really mentioned the directing. While it was definitely evident stylistically, it wasn't ground breaking in any way like other elements that far outshined Boyle's sway of the camera. That being said, it did well in showing what it needed to when it needed to.
While there has been Oscar Buzz floating around this film for quite some time, it was only nominated in two categories: Best Performance by an Actor in a Leading Role and Best Performance by an Actress in a Supporting Role.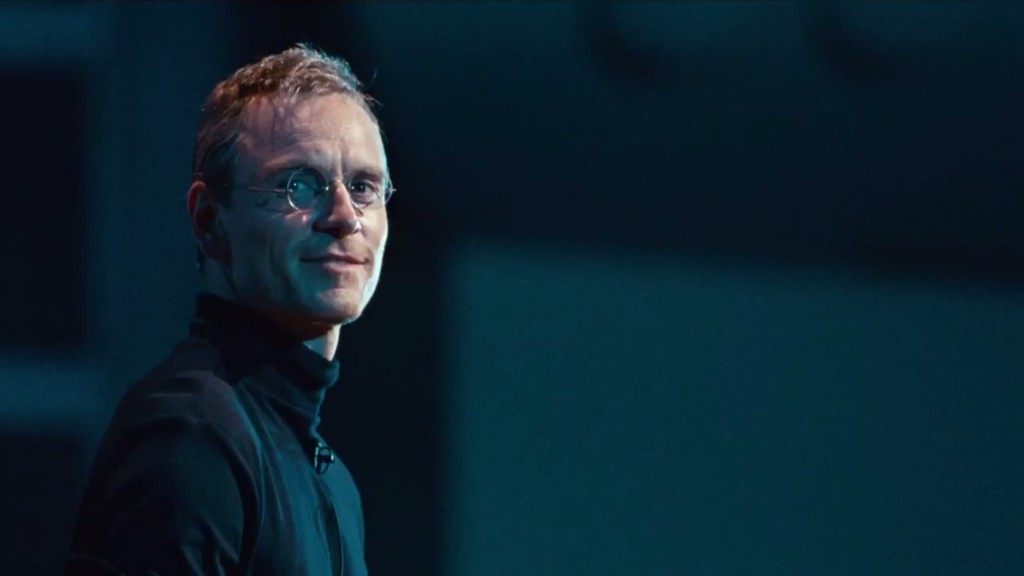 This years best actor category has been one of the most competitive to date. A heap of worthy candidates missed out on a nomination illustrating just how strong the talent this year is. As far as Fassbender's chances go, it seems that every year his win is guaranteed, another swoops in and steals it from under him. This year is no different, with the statue more likely going someplace else, however we all know the Oscars are sometimes anything but predictable so even though its unlikely it could still happen.
What seemed assured, however, was Winslet's win as she was scores ahead of the other nominees. If it wasn't for the fact that The Academy decided to place Alicia Vikander's performance in the Danish Girl under supporting, this prediction would be very easy, however due to that, this is going to be a very tough race to pick, with I say Winslet having about a 40% chance of taking home the Oscar. Guess we'll just have to wait and see.
Steve Jobs is the movie we deserve when it comes to the man who created so much that we use today. With pithy dialogue and great characters, this film flies by, making it a truly great watch.