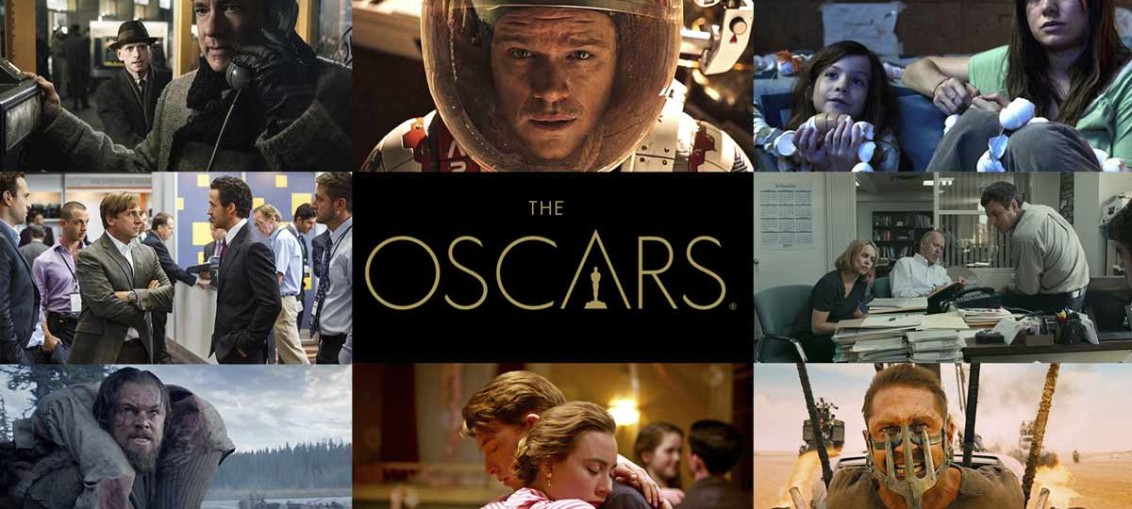 Article By: Alice-Ginevra Micheli
Here we are, a week before the biggest film event of the year, where all kinds of individuals in the entertainment industry will flock to the Dolby Theatre in Los Angeles to find out whether or not they'll be taking home one of those little gold statuettes.
After just over a month I have completed my watching of every single nominee, laughing, crying, being slightly disturbed, and discovering some wonderful moments in modern cinema. Now that that's done, I've written my predictions for who will be winning Oscar gold on the night, organized by the most likely order of presentation. So, without further ado, lets get started!
Actress in a Supporting Role
Jennifer Jason Leigh – The Hateful Eight
Rooney Mara – Carol
Rachel McAdams – Spotlight
Alicia Vikander – The Danish Girl
Kate Winslet – Steve Jobs
Pick: Alicia Vikander – The Danish Girl
The acting categories this year are unbelievably strong, with none of the nominees being undeserving of their place. In this particular instance, the only outstanding choice I could see was Vikander for her turn as the suffering wife of the world's first transgender woman to undertake gender reassignment surgery. While Winslet has also been a frontrunner this year, the emotional vulnerability that's present in Vikander's role is impossible to ignore.
Achievement in Costume Design
Sandy Powell – Carol
Sandy Powell – Cinderella
Paco Delgado – The Danish Girl
Jenny Beavan – Mad Max: Fury Road
Jacqueline West – The Revenant
Pick: Jenny Beavan – Mad Max: Fury Road
While my naïve brain wants Cinderella to win due to its beautiful design, intricate detaling and stunning costumes, the win will probably go to Mad Max. The grittiness of the styling that perfectly reflects the personality of each character in a most effective (and sometimes disturbing) way gives Beavan the leg up this awards season.
Achievement in Makeup and Hairstyling
Lesley Vanderwalt, Elka Wardega and Damian Martin – Mad Max: Fury Road
Love Larson and Eva Von Bahr – The 100-Year-Old-Man Who Climbed out the Window and Disappeared
Siân Gould, Duncan Jarman and Robert Pandini – The Revenant
Pick: Lesley Vanderwalt, Elka Wardega and Damian Martin – Mad Max: Fury Road
Due to the same reasons as above, the makeup and hairstyling have been designed so there isn't any denying the back-story or personality of a character. Each one had their own style and personification, even if they were seen as a uniform member of a pack. Its genius lies in its simplicity and therefore, also in its win.
Foreign Language Film
Embrace of the Serpent
Mustang
Son of Saul
Theeb
A War
Pick: Son of Saul
Hungary has been having a good year, in that it's been winning awards and honours left and right for their film Son of Saul. Due to this, and its story about a worker in a WWII concentration camp, which has always been a favourite among voters, it seems most likely that it'll take home the Oscar this year.
Live Action Short Film
Ave Maria
Day One
Everything Will Be Okay [Alles Wird Gut]
Shok
Stutterer
Pick: Day One
So I lied, I haven't seen every single nominee, mostly due to the inaccessibility of most of the short features. However, what I lack in viewing I make up for in research, and after reading up on all the nominees, and the critical reviews of each, I think Day One is the one to beat this year, as it tells a story of triumph, importance and war through the eyes of a translator on her first assignment.
Documentary: Short Subject
Body Team 12
Chau, beyond the lines
Claude Lanzmann: Spectres of the Shoah
The Girl on the River: The Price of Forgiveness
Last Day of Freedom
Pick: Claude Lanzmann: Spectres of the Shoah
Considering that this is essentially a condensed version of the previous full-length documentary Shoah, which surprisingly lost both a nomination and win in 1987, it's likely that as a way of honouring past and present achievements, the Academy will award the win to this film this year.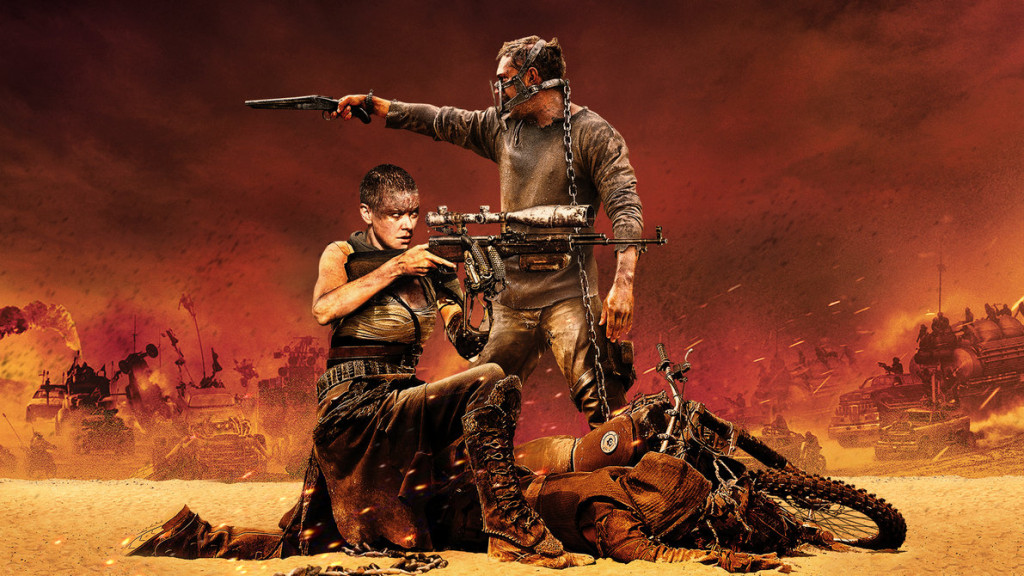 Achievement in Sound Mixing
Andy Nelson, Gary Rydstrom and Drew Kunin – Bridge of Spies
Chris Jenkins, Greg Rudloff and Ben Osmo – Mad Max: Fury Road
Paul Massey, Mark Taylor and Mac Ruth – The Martian
Jon Taylor, Frank A. Montaño, Randy Thom and Chris Duersterdiek – The Revenant
Andy Nelson, Christopher Scarabosio and Stuart Wilson – Star Wars: The Force Awakens
Pick: Chris Jenkins, Greg Rudloff and Ben Osmo – Mad Max: Fury Road
This category was particularly difficult, as there are some impressive nominees that are hard to separate one-way or the other. However, I think the win will go to Mad Max this year because, while Force Awakens brought back to life a beloved franchise with a new collection of sounds, it also rehashed a lot of old ones that, while understandable, makes it a little less original. The mixing of Mad Max, however, was very well balanced and nuanced and, like a perfectly constructed musical composition, elevated the film to a whole new level of brilliance.
Achievement in Sound Editing
Mark Mangini and David White – Mad Max: Fury Road
Oliver Tarney – The Martian
Martin Hernandez and Lon Bender – The Revenant
Alan Robert Murray – Sicario
Matthew Wood and David Acord – Star Wars: The Force Awakens
Pick: Martin Hernandez and Lon Bender – The Revenant
This one had me scratching my head for a while. I kept tossing up between The Revenant and Sicario. Both affected me deeply, keeping me on the edge of my seat, and most of that had to do with it's incredible sound editing that added depth and suspense to every second. However, while Sicario's work is excellent, The Revenant brings a new kind of atmosphere that hasn't been seen in a lot of films. For example, the bear fight, even without the visuals, was absolutely grizzly to experience, causing my whole body to respond to each sound and struggle. It's because of this that I see it taking home the Oscar this year.
Actor in a Supporting Role
Christian Bale – The Big Short
Tom Hardy – The Revenant
Mark Ruffalo – Spotlight
Mark Rylance – Bridge of Spies
Sylvester Stallone – Creed
Pick: Mark Rylance – Bridge of Spies
A lot of people are picking either Christian Bale or Sylvester Stallone as the winners this year and Ruffalo is also getting a lot of notice as the passionate journalist, but I honestly think that Mark Rylance, the mild-mannered Russian spy, delivers the best performance by far. While there may be more obvious emotion in some of the other performances, I was enamoured the most by Rylance, his deliberate sentences and small expressions captivating me for every second of his screen time, to the point where I wanted to see more of him and less of Tom Hanks. His performance illustrates perfectly that sometimes the most subtle performances are the most powerful and its because of this that I think he truly deserves the win this year.
Achievement in Visual Effects
Andrew Whitehurst, Paul Norris, Mark Ardington and Sara Bennett – Ex Machina
Andrew Jackson, Tom Wood, Dan Oliver and Andy Williams – Mad Max: Fury Road
Richard Stammers, Anders Langlands, Chris Lawrence and Steve Warner – The Martian
Rich McBride, Matthew Shumway, Jason Smith and Cameron Waldbauer – The Revenant
Roger Guyett, Patrick Tubach, Neal Scanlan and Chris Corbould – Star Wars: The Force Awakens
Pick: Roger Guyett, Patrick Tubach, Neal Scanlan and Chris Corbould – Star Wars: The Force Awakens
Not to sound like a broken record, but this category was also a bit of a head scratcher. However, I settled upon Star Wars: The Force Awakens for the way in which they were able to so effortlessly combine digital and practical effects, making the world it was showing so tangible, you could almost believe that in some galaxy far far away there were a bunch of mosquito-type creatures in a bar singing a cantina song. It's ability to not only suspend my disbelief but also stupefy it, is why I think it deserves to take home the Oscar.
Animated Short Film
Bear Story
Prologue
Sanjay's Super Team
We Can't Live without Cosmos
World of Tomorrow
Pick: World of Tomorrow
Another of which I've only seen limited nominees due to inaccessibility, my research tells me that of these few, World of Tomorrow brings a new side of ingenuity to the category. A science fiction film that tells a story through many different animated styles, it has made critics and audiences alike fall in love, giving it a strong chance to be a winner. But then again, Pixar is the darling of the Academy Awards so we could be in for a surprise upset with Sanjay's Super Team taking the prize.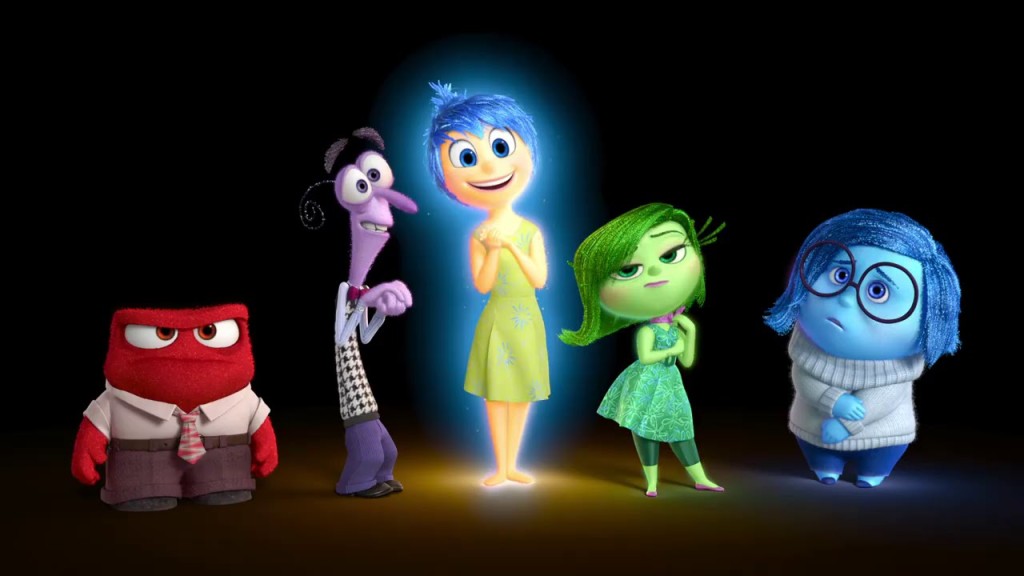 Animated Feature Film
Anomalisa
Boy and the World
Inside Out
Shaun the Sheep Movie
When Marnie Was There
Pick: Inside Out
Speaking of Pixar, this is one of the few categories where there is not a shred of conflict within me. Inside Out combines inventiveness, creativity, and emotion that produced one of the best animated films in years. If this doesn't win, something horribly wrong will have happened.
Achievement in Production Design
Adam Stockhausen – Bridge of Spies
Eve Stewart – The Danish Girl
Colin Gibson – Mad Max: Fury Road
Arthur Max – The Martian
Jack Fisk – The Revenant
Pick: Colin Gibson – Mad Max: Fury Road
Yet another artistic win for the Aussie film, what puts Mad Max over the edge of the other nominees is the stunning colour and balance it managed to achieve with its set. It was clear that it was all real, and that thought and planning had been put into every inch of every scene. From the decked out truck to the multi-level fortress, I see the Fury Road taking home the prize.
Achievement in Cinematography
Ed Lachman – Carol
Robert Richardson – The Hateful Eight
John Seale – Mad Max: Fury Road
Emmanuel Lubezki – The Revenant
Roger Deakins – Sicario
Pick: Emmanuel Lubezki – The Revenant
You won't be able to argue any other way after seeing the stunning photography within The Revenant. The cinematography here is immaculate, with the most beautiful parts of the locations, the most intense character scenes and the craziest scenarios having a wonderful look to it that stays in your mind long after the film is over. I walked out of the cinema with at least 6 shots in my mind, thinking 'Man I want that framed and on my wall', and because of that I think Lubezki will win come award night.
Achievement in Film Editing
Hank Corwin – The Big Short
Margaret Sixel – Mad Max: Fury Road
Stephen Mirrione – The Revenant
Tom McArdle – Spotlight
Maryann Brandon and Mary Jo Markey – Star Wars: The Force Awakens
Pick: Margaret Sixel – Mad Max: Fury Road
The two big contenders in this category are Mad Max and The Big Short. The reason why I'm giving it to Mad Max, is that it has a more classical style of editing that more viewers, and voters, are likely to be satisfied with. The Big Short offers a more avant-garde style of editing that, while serving the story well, could easily divide critics and audiences alike. Add that to the fact that Mad Max gives a non-stop thrill ride, where the editing is impossible to pick apart and you can see why it's likely this win will go to Margaret Sixel.
Documentary Feature
Amy
Cartel Land
The Look of Silence
What Happened, Miss Simone?
Winter on Fire: Ukraine's Fight for Freedom
Pick: Amy
Why? Well besides being the most awarded documentary of the year by far, it also is the frontrunner in almost all predictions yet. One of the more predictable categories, the documentary feature award always tends to go to the more popular option, and this year that means Amy will win the award.
Achievement in Music Written for Motion Pictures (Original Song)
"Earned It" – Fifty Shades of Grey
"Manta Ray" – Racing Extinction
"Simple Song # 3 – Youth
"Til it Happens to You" – The Hunting Ground
"Writing's On the Wall" – Spectre
Pick: "Writing's On the Wall" – Spectre
While not the most loved Bond theme of all time, it certainly is the most popular. Breaking records here and there and sung by celebrity darling Sam Smith, this powerhouse ballad has the strongest chance of winning this year. However, don't discount the little known song "Til it Happens to You", as sung by Lady Gaga, which might just steal it out from under the Bond mantle.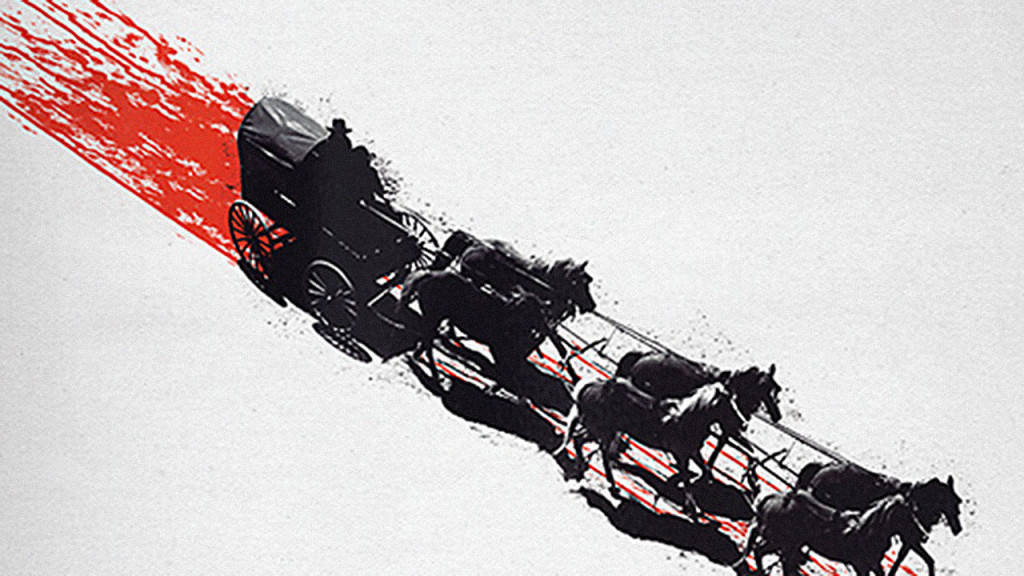 Achievement in Music Written for Motion Pictures (Original Score)
Thomas Newman – Bridge of Spies
Carter Burwell – Carol
Ennio Morricone – The Hateful Eight
Jóhann, Jóhannson – Sicario
John Williams – Star Wars: The Force Awakens
Pick: Ennio Morricone – The Hateful Eight
Never before have I seen a more competitive musical score category than the one presented this year. All brilliant and intense in their own way it's almost difficult to see who of these composers is more deserving of the win. However, the grandeur of Morricone's score makes this his year. The music is almost like another character in Tarantino's film, with each note adding to the suspense and the story; it's easy to hear how Morricone has played his way to victory this year.
Writing (Original Screenplay)
Matt Charman and Ethan Coen & Joel Coen – Bridge of Spies
Alex Garland – Ex Machina
Peter Docter, Meg LeFauvre, Josh Cooley and Ronnie Le Carmen – Inside Out
Josh Singer and Tom McCarthy – Spotlight
Jonathan Herman, Andrea Berloff, S. Leigh Savidge and Alan Wenkoff – Straight Outta Compton
Pick: Josh Singer and Tom McCarthy – Spotlight
You know what's difficult? To deliver a two hour movie about journalists investigating and writing an article and not make it boring, and yet that's what the writers of Spotlight have achieved. While there are some undeniable brilliant screenplays and stories on this years nominee list, the rhythm and dialogue of Spotlight is what stood out to me the most, hence why I see it winning this year.
Writing (Adapted Screenplay)
Charles Randolph and Andy McKay – The Big Short
Nick Hornby – Brooklyn
Phyllis Nagy – Carol
Drew Goddard – The Martian
Emma Donoghue – Room
Pick: Charles Randolph and Andy McKay – The Big Short
The Big Short brought laughs, thought provocation and real emotion to a subject, which most people would see as drab and boring. The dialogue was very well thought out, and the explanation of financial jargon, simple enough for us common folk to understand it enough to follow the events of the film. It was educational without shoving it down your throat, and entertaining without taking the piss out of a very serious subject. For this rare and effective balance, I think the Oscar will go to The Big Short this time around.
Achievement in Directing
Adam Mckay – The Big Short
George Miller – Mad Max: Fury Road
Alejandro G. Iñárritu – The Revenant
Lenny Abrahamson – Room
Tom McCarthy – Spotlight
Pick: Alejandro G. Iñárritu – The Revenant
Now, this one was difficult. Not only were there solid directors, but also there are full on auteurs showcasing their best work. It isn't even possible to say that there's a front-runner because all these directors present a solid case for why they should win. In the end though, I am going to predict Iñárritu as the winner, for his immaculate style, beautiful scenes and a brilliant movie that clearly had a lot of blood, sweat and tears and experimental filming behind it, allowing it to become what it is today. So for the second year in a row, Iñárritu will get an Oscar.
Actress in a Leading Role
Cate Blanchett – Carol
Brie Larson – Room
Jennifer Lawrence – Joy
Charlotte Rampling – 45 Years
Saoirse Ronan – Brooklyn
Pick: Brie Larson – Room
Yet another competitive category, Larson wins purely through strength of will, from both her character and herself. The raw emotion that is evident in every scene she's in captivates you in a way that no other actress did this year. You feel everything she feels, and understand that the end of the traumatising event isn't always the end of the traumatised feeling. Evocating a PTSD unlike what we've seen on our screens before, while at the same time being believable as the mother of a curious 5 year old, it's easy to see that Larson will be one of the lucky few who on their first nomination will take home the statuette.
Actor in a Leading Role
Bryan Cranston – Trumbo
Matt Damon – The Martian
Leonardo Di Caprio – The Revenant
Michael Fassbender – Steve Jobs
Eddie Redmayne – The Danish Girl
Pick: Leonardo Di Caprio – The Revenant
What?!Did you read that right? Leo Di Caprio? Winner? Yes, ladies and gentleman, it will finally be his year. Di Caprio is going to win an Oscar! Not to say that the race is all that easy to predict, with surprisingly fantastic performances coming from Cranston and Fassbender. However the rest lack the power that Di Caprio delivers with just a few lines. It's rare that a film with so little dialogue can be entertaining and not tedious, but Di Caprio manages to make it something worth watching. So, well done sir, and revel in your deserved celebration!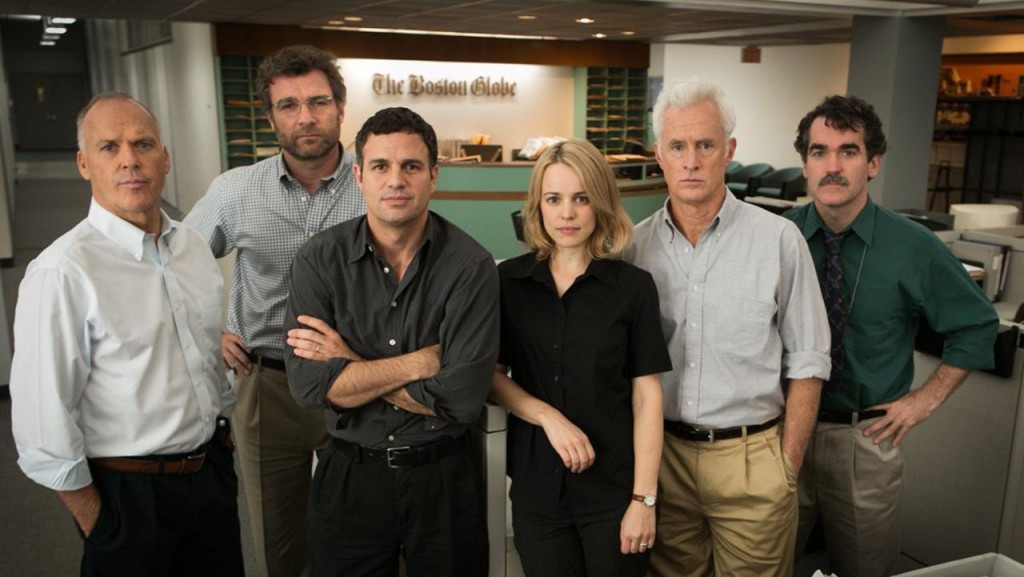 Best Picture
The Big Short
Bridge of Spies
Brooklyn
Mad Max: Fury Road
The Martian
The Revenant
Room
Spotlight
Pick: Spotlight
This is by far the most unknown category of the year. A prediction that I might change the hour or day after I post this article, there are three actual frontrunners for the grand prize: The Big Short, The Revenant, and Spotlight. All three bring to the table something new and exciting, and all 3 have done very well at the box office. To top it all off all three seem to have evenly shared all the other awards that generally help in predicting who will win the final award this year. My pick, however, is Spotlight. Of the three it's the one that I believe most flawlessly delivered its story while keeping me interested the whole way through. The whole cast does a stunning job while all the other elements of the film accentuate its excellence. It's entertaining, important and well made, and for that I'm giving this powerhouse of a film the win for the last Oscar of the night.
*
Well that's it, these are my predictions for the 88th Academy Awards. However, whether I get 100, 50 or 1% of the predictions right, I can honestly say that it won't have been in vain, as all the nominees this year brought their A-game and with it, one of the best Oscar viewing experiences I've had in years.
With that said, I'll see you all on the 28th of February at 7pm for the biggest and (in my opinion) greatest night of the year! Enjoy!