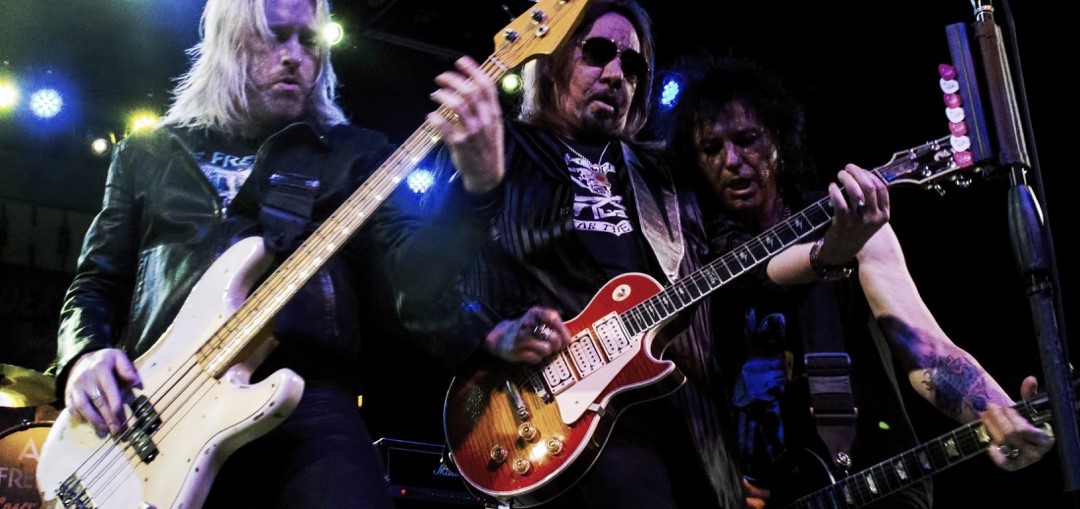 Article and Photos by: Jason Robey
PHOENIX, AZ — Guitar legend and Rock and Roll Hall of Fame inductee Ace Frehley made a triumphant return Wednesday night to the Marquee Theater. This marked the first time Frehley has played a concert in Arizona since his 2000 tour with Kiss, and his first solo show in the state since 1995. 
The evening was kicked off by two Phoenix-area bands. Tridon, who owned the stage like seasoned pros, rocking through a 30 minute set of hard rock originals. That was followed by a half hour of Dio/Anthrax-inspired heavy metal by Tricus, complete with dancing girls flashing devil horns to the crowd throughout the set.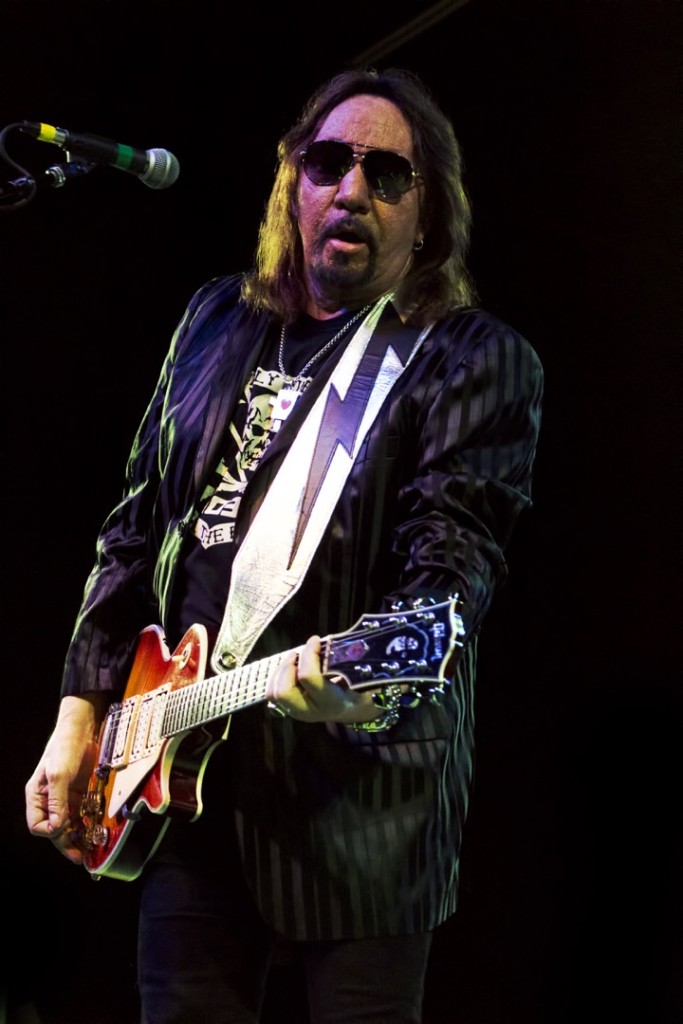 Less than two months from his 65th birthday, Ace proved he's still got it as he delivered a solid, crowd pleasing performance, with a setlist made up of mostly of songs from his days with Kiss back in the 1970s. The show opened with a recording of "Fractured Mirror," an instrumental from Ace's 1978 solo debut, playing over the sound system. The crowd went wild as Frehley and his band walked onto the stage and began playing "Toys," from his 2014 album, Space Invader, followed by a barrage of Kiss songs, including "Rocket Ride" and "Parasite."
Guitarist Richie Scarlet, a long-time band member for Frehley's solo career was all over the stage, and even took the mic to sing lead on the Kiss classic "Love Gun," and the 1989 Ace Frehley solo track, "2 Young 2 Die." Bassist Chris Wyse also took over vocals for another early Kiss tune, "Strange Ways," after a monster bass solo.
In the second half of the show, Ace brought out a couple of his custom specialty guitars. With minimal stage lighting, the band played one of his best known songs, "New York Groove," while Frehley was front and center with a guitar that had lights on it that danced to the rhythm of the song. During the guitar solo of another of his staple songs, "Shock Me," he played on his famous Les Paul guitar with a fake pickup that emitted flames and smoke that filled the stage.
After a short break, Ace and the band returned for an encore of two Kiss songs, "Detroit, Rock City," featuring drummer Scot Coogan on vocals and "Deuce," with an extended guitar solo.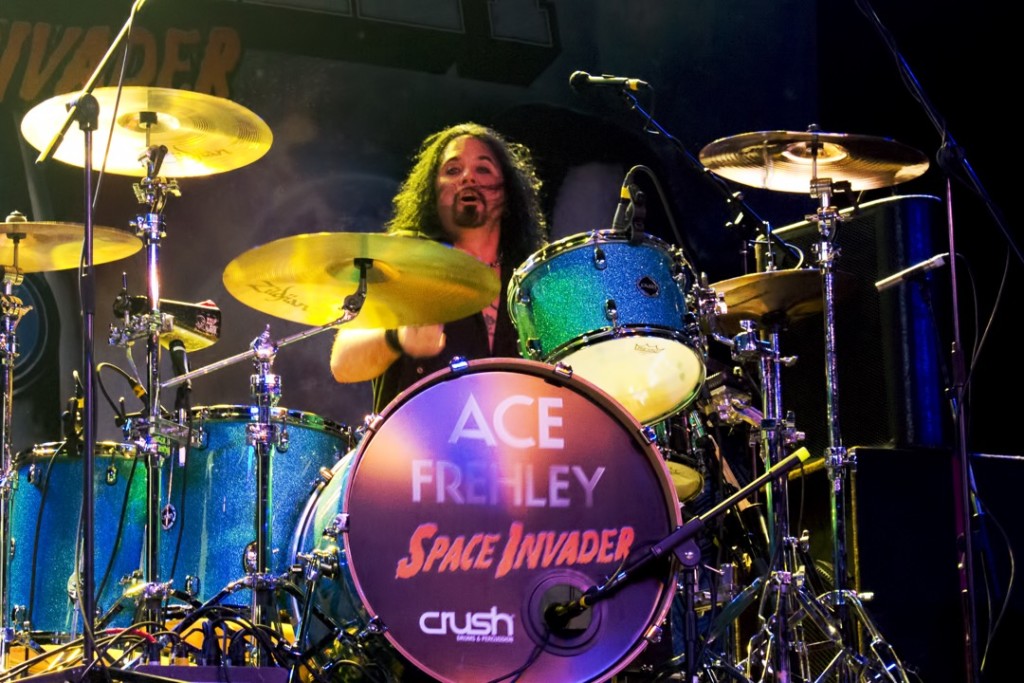 Setlist:
Toys
Rocket ride
Parasite
Love Gun
Snow Blind
Sister
Emerald
Rock Soldiers 
Bass solo / Strange Ways
New York Groove
2 Young 2 Die
Shock Me / Guitar solo
Rip It Out 
Encore:
Detroit, Rock City
Deuce