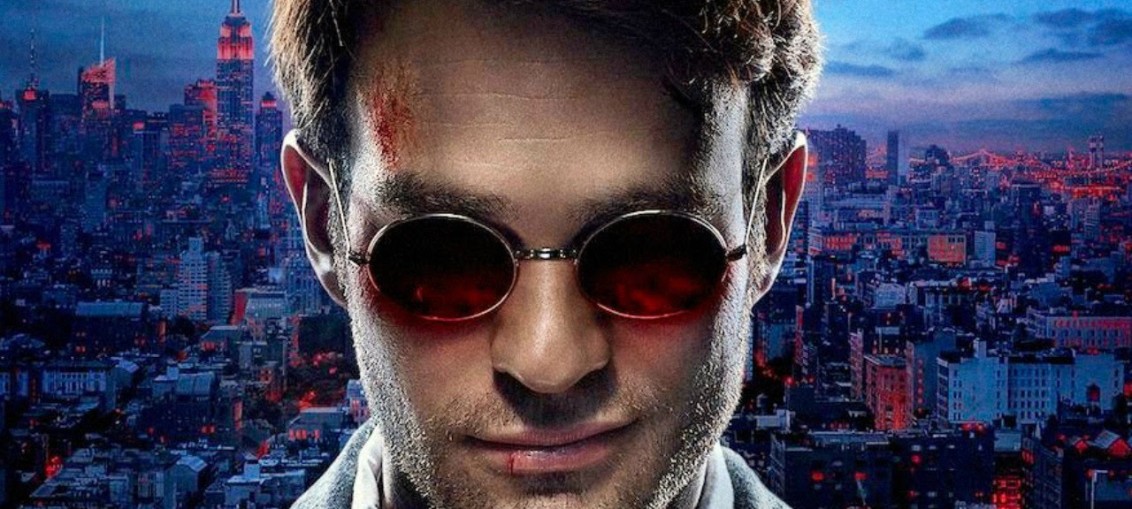 Article by: Robert Moore
It can be said that despite Netflix's recent excellent reputation in quality shows, many comic book fans were feeling trepidatious last year over the 13 episode first season of Marvel's very own Daredevil series.  (Perhaps due to the disastrous Ben Affleck version of the character from 2003 that all but buried the cinematic franchise.) It seemed fitting that the titular hero would be reborn on the small screen and once again, Netflix (and Marvel) have scored a bull's eye. The main success of the show must be given to creator Drew Goddard and his writing team for the show's emphasis on character development, and that is where the show really soars.
The perfect casting of British actor Charlie Cox ('Boardwalk Empire') as crimson crusader Matt Murdoch, and Vincent D'Onofrio ('Full Metal Jacket") as his nemesis Wilson Fisk/Kingpin, form the heart of the series. Goddard makes Murdoch human and vulnerable so the audience can relate to him, super powers and all. D'Onofrio in contrast, makes the villain fresh by always thinking he is doing the right thing, believing himself to be a hero, much more than Murdoch could ever be. This makes his character so fascinating to watch you actually start to question whether he is the villain at all. The two leads are backed up by a solid supporting cast including Elden Hansen as Murdoch's sardonic law partner and best friend, Rosario Dawson in a strong cameo as Murdoch's love interest, and the excellent Toby Leonard Moore as the Kingpin's icy cool lieutenant. Add in some excellent fight choreography (one several minute single take brawl is especially impressive) and real life gritty NYC locations, and you have a recipe for success.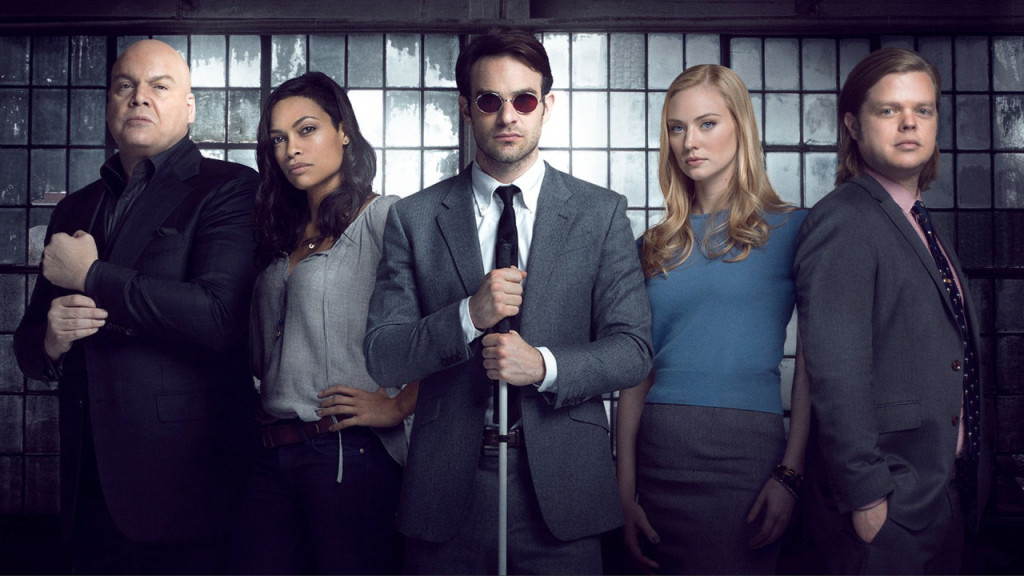 To recap Season 1 (Season two premieres tomorrow!), the show begins on young Murdoch and how an accident with toxic chemicals blinded our hero but blessed him with superhuman reflexes and senses. Now grown up as a crusading attorney by day, and black clad avenger by night, we slowly reveal that Murdoch is driven to bring justice to his embittered home turf of Hell's Kitchen from his tragic past and his violent upbringing with his pugilist and alcoholic father. Now Murdoch seeks the justice for his people that he himself never received, but slowly discovers that corruption is rampant from the courts through the police to the politicians. This leads him to a mysterious business mogul, Wilson Fisk (whom we later know as 'The Kingpin'). Fisk seemingly has carte blanche on the entire city until Murdoch decides (along with his friends) that the law has to uncover Fisk and his wave of corruption. Only then can Murdoch hope to challenge his opponent in battle.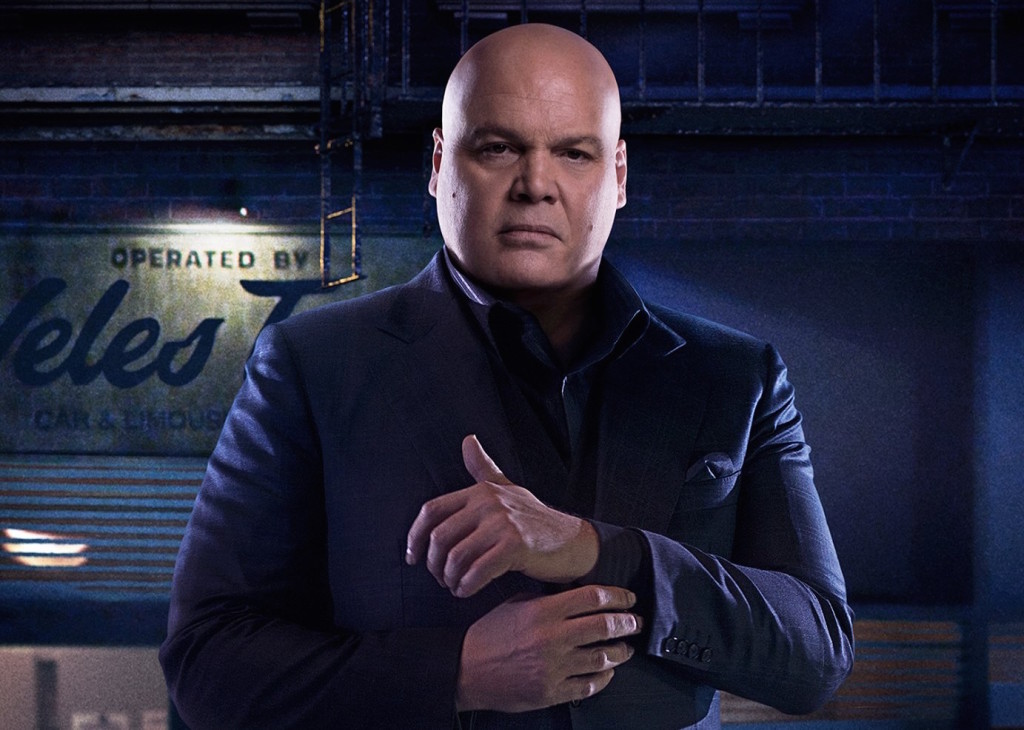 Along the way, Murdoch forms many alliances, including his plucky new legal aide (Deborah Ann Page), a burned out reporter with a point to prove (Vondie Curtis Hall) and an old spiritual mentor from his past who helped hone his impressive fighting skills, (The always-reliable Scott Glenn). Fisk also receives complications along the way when he falls for a beautiful art dealer (the lovely Ayelt Zurer) that perhaps may steer him clear from a life of crime. Many battles happen along the way and both sides lose key members of their teams until the thrilling conclusion when Daredevil and Kingpin meet in a no holds barred showdown.  Once Murdoch dons that famous red cowl, you will be on your feet cheering with those memories of Affleck long since erased.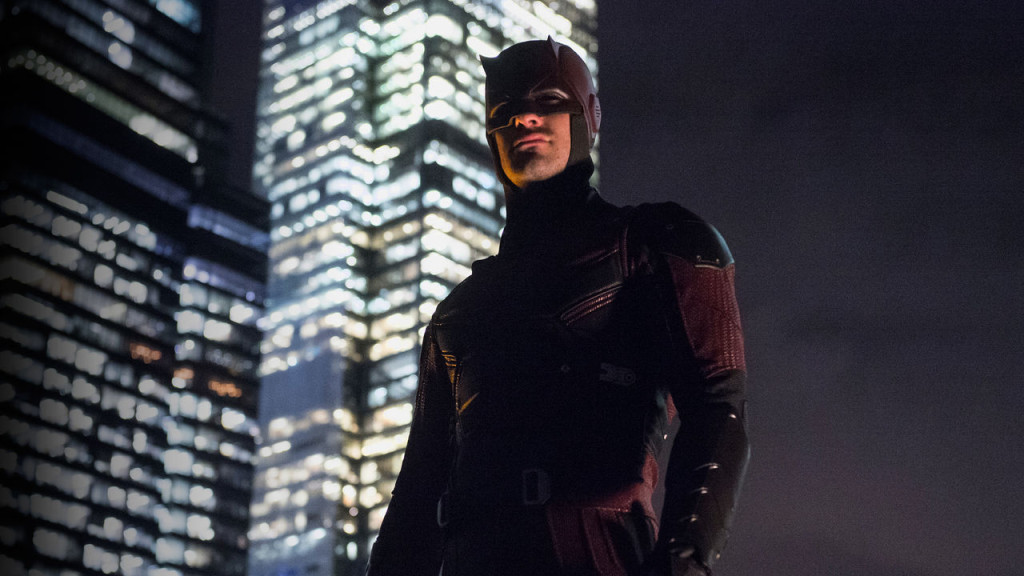 After the success of season 1, Netflix has already released another Marvel themed show with Jessica Jones and have already optioned a spin off show of several side characters in the same universe including Iron Fist and Luke Cage. Netflix has also announced they would be having an all-star team up series (a la, The Avengers) including all the above-mentioned characters titled 'Defenders' to premiere end of 2016. So for now, fans of Murdoch and co. will have plenty of time to enjoy this new wave of super hero mania on the small screen and as long as the quality of season one remains, long may it continue.
Daredevil Season 2 premieres Friday, March 18th on Netflix.