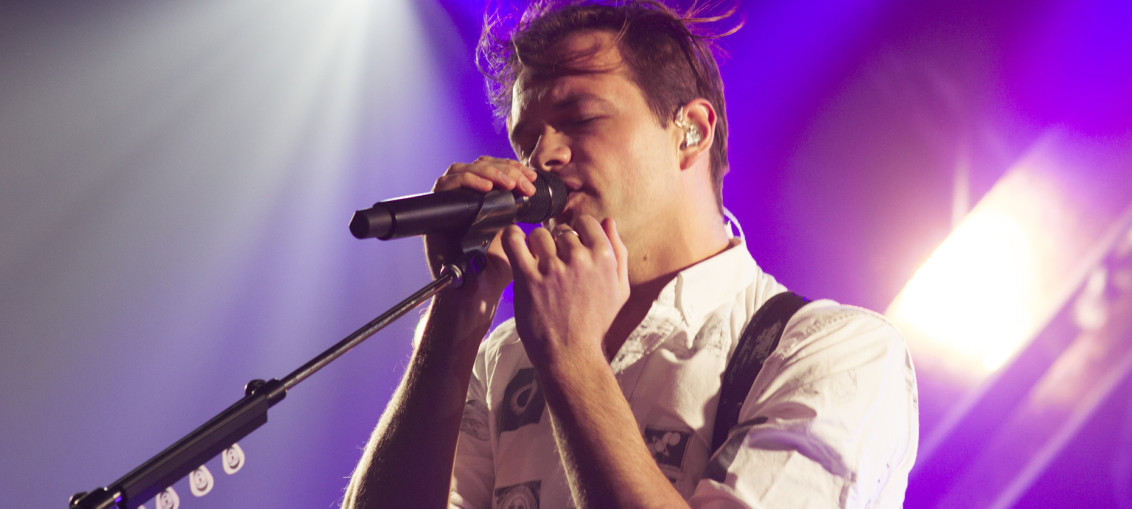 Article by: Brendan Swogger
Photos by: Kristina Dawn
PORTLAND, OR – A cold February night brought a sold out crowd to the Wonder Ballroom, a 778 capacity venue sitting in the far NE corner of Portland, Oregon. With no barrier between the crowd and the stage, the energetic fans pushed close to the action, filling in for the night's first set.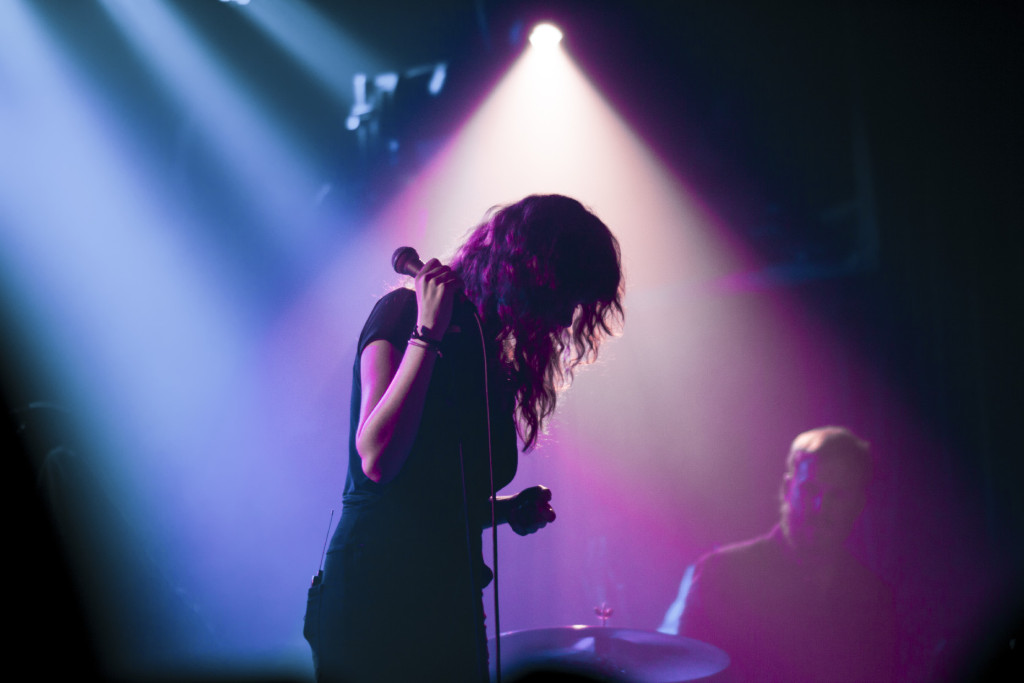 Opener Grace Mitchell has grown quite a following with her latest EP. Last year's Raceday established Mitchell as one of the strongest voices in pop coming out of Portland. Furthermore as one of the most exciting artists to be hitting the industry full force. Hailing from Cottage Grove, Oregon, one thing that sets Grace Mitchell apart from the herd is her personality.

It comes out in any sort of interview, and it's evident when she's on stage through her performance alone. Working through a short set of songs off of Raceday, plus a cover of Hall & Oates' "Maneater," Mitchell danced across the stage with an energy and form that reflected any one of us dancing alone with the music on blast; like no one's watching.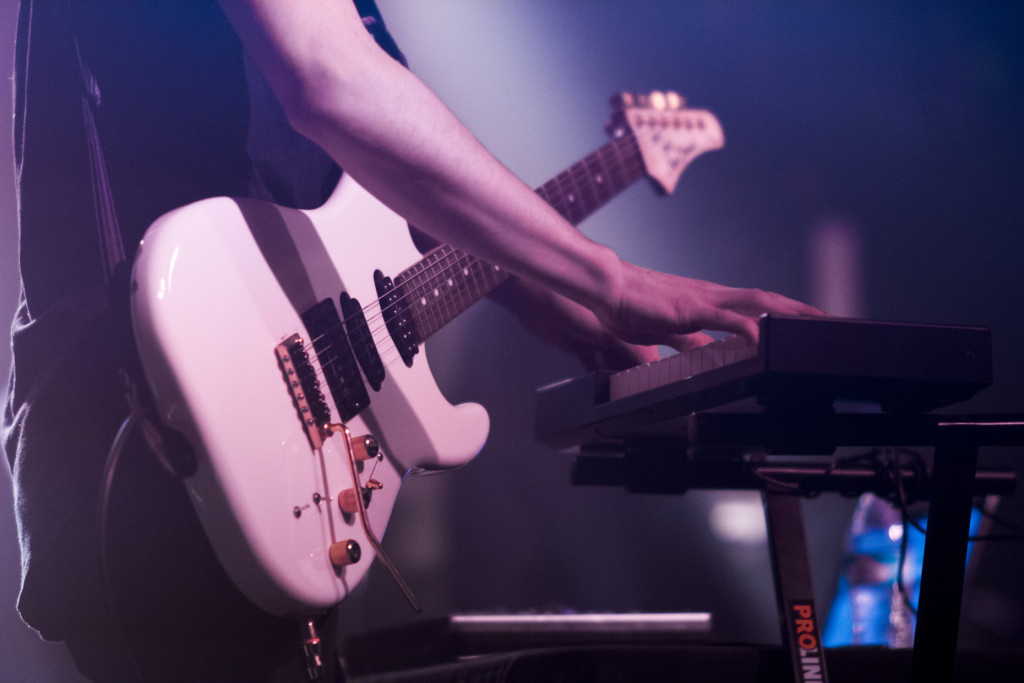 It resonated with the crowd for sure, as word was going around after the show that Mitchell may have been a favorite of the Portland concertgoers. Of course, even if Mitchell was the best performance, St. Lucia made it a close match.

As the stage came together, the dream pop desert of St. Lucia's Matter Tour began to take form. In the middle of the stage was a perfect row of green cacti. Keyboards, drums, guitars, a wind chime, and even a gong surrounding it. This, along with the light show that accompanied the performance, gave the perfect backdrop to the 80's Dance inspired performance St. Lucia famously brings.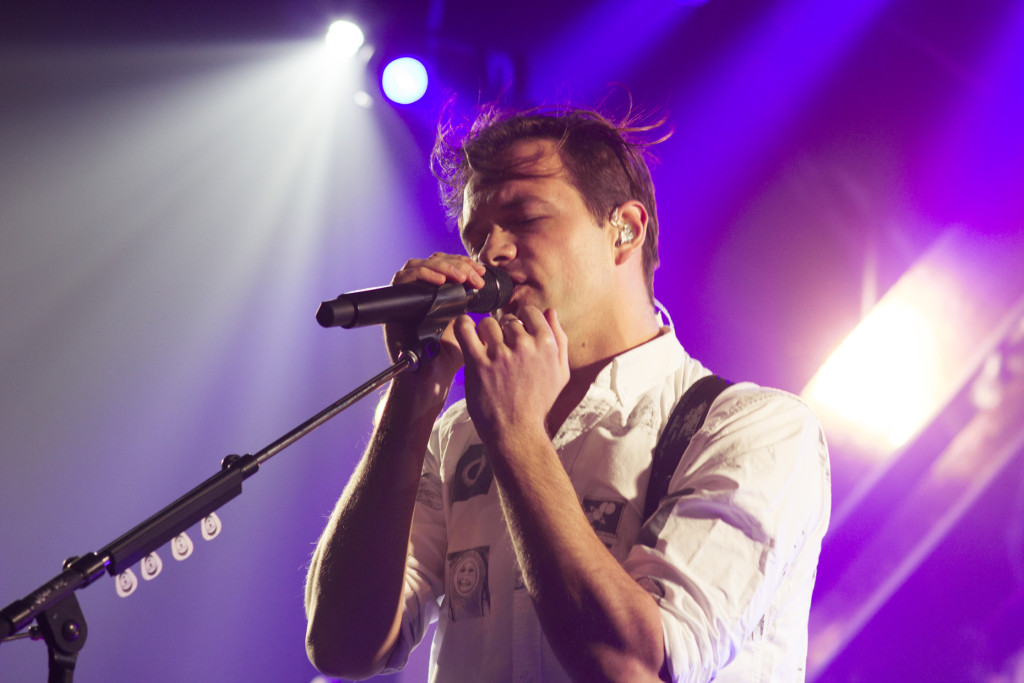 Opening with "Rescue Me," a highlight off of the band's latest album, the pop stylings of Jean-Philip Grobler smashed through with the first note. Grobler, with the wind wisping through his hair, delivered a sharp set of songs off of both full length albums, accompanied by the rest of the band's talent and charisma.

The crowd was fed exactly what they needed. Every song continued the vibe, blasting out the polished 80's pop everyone could dance to. Dance like no one was watching. It's one thing both Mitchell and St. Lucia did equally well. No matter how cold it may have been outside, the Wonder Ballroom was warm, tropical, sunny, and carefree.
The night closed with St. Lucia's "Elevate," far and away their most well-known track from their first record, When The Night. As the chorus came around, Grobler shouted out to the crowd, asking everyone to jump. And this is how the crowd went out: dancing through the dream pop desert and back out into the world.