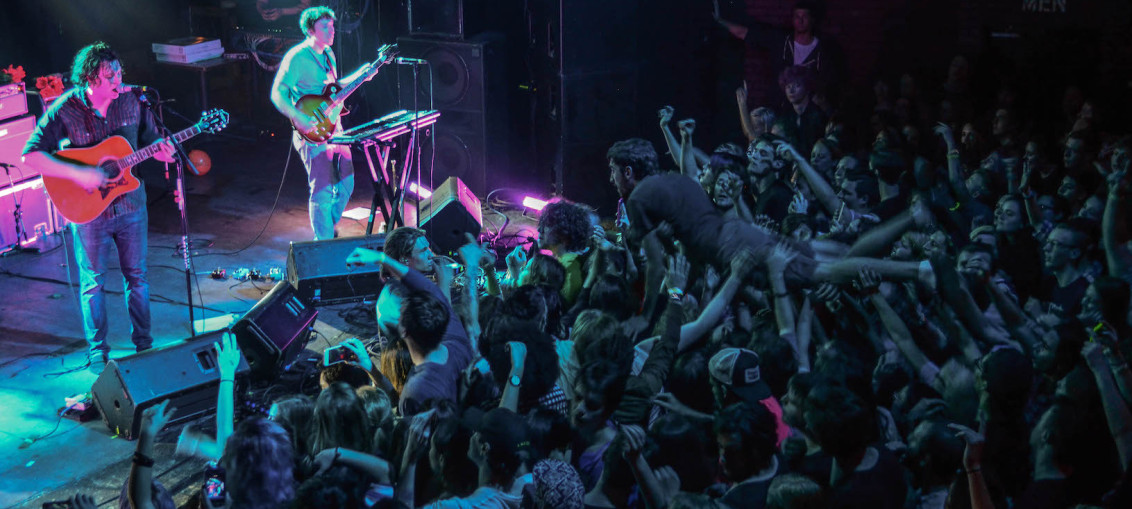 Article and Photos by: Sam Fallone
Charleston, SC — New Jersey band, The Front Bottoms played a sold out show to around 1,000 fans at the Music Farm in Charleston last Friday night.
The first opening act was a bit different from what you would normally expect to see at a concert. Even so, magician Michael Casey ("Magic Mike") managed to blow the crowd away with his outstanding performance. He selected four people to come up to the stage and performed a variety a tricks involving them. Magic Mike's hilarious personality definitely had the audience laughing and enjoying themselves. He finished off his performance with a trick that literally involved throwing a knife at one of the fans on stage. Nice.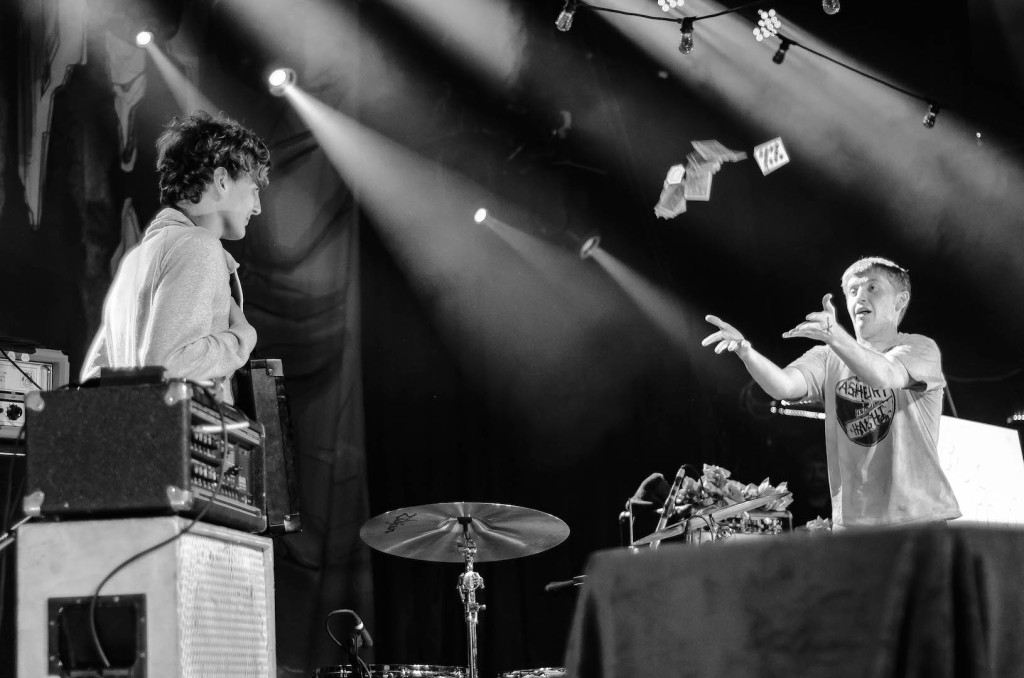 Philly punk rockers, Thin Lips, came on next. The audience loved them; everyone was dancing and jumping around as they filled the venue with their incredibly catchy riffs. Thin Lips are a relatively new band who gained a ton of new fans that night . Their debut LP Riff Hard will be out May 20th.
The Front Bottoms came out to a room full of screaming fans and flashing cameras. Throughout the entire set, fans were crowdsurfing left and right and the occasional bra was even thrown onto the stage by a fan. They put on a great show, performing some of the audience favorites like "Skeletons", "Au Revoir (Adios)", and "Peach", as well as some of their lesser known songs. The fans seemed to enjoy all of them just the same. To end the night, they all came back out and played their hit, "Twin Size Mattress".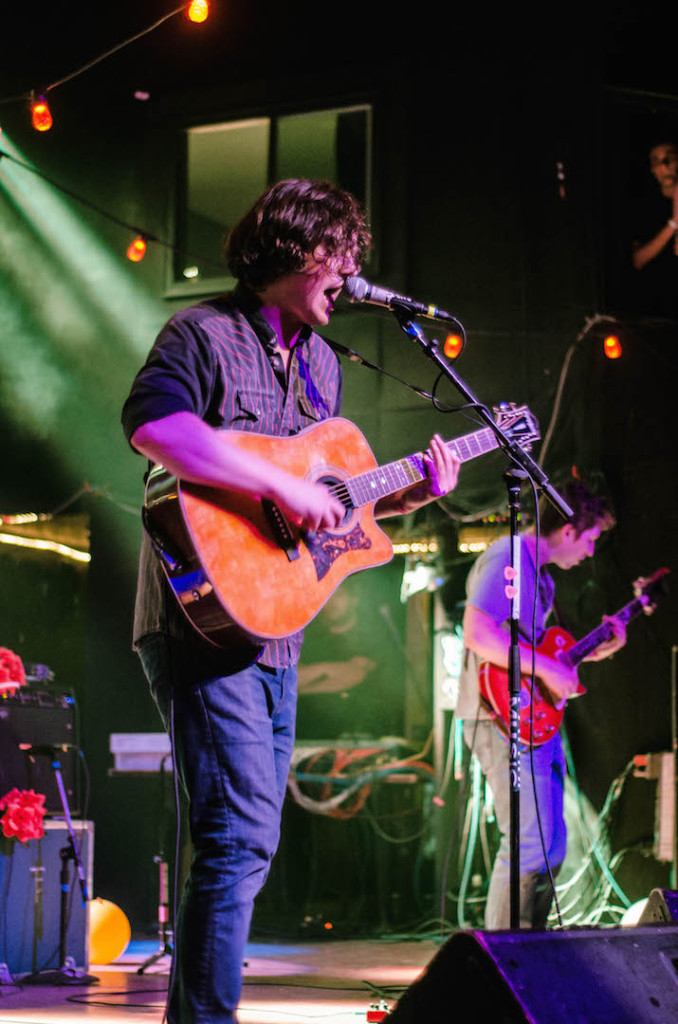 Catch The Front Bottoms on tour this spring with Brick + Mortar and Diet Cig.