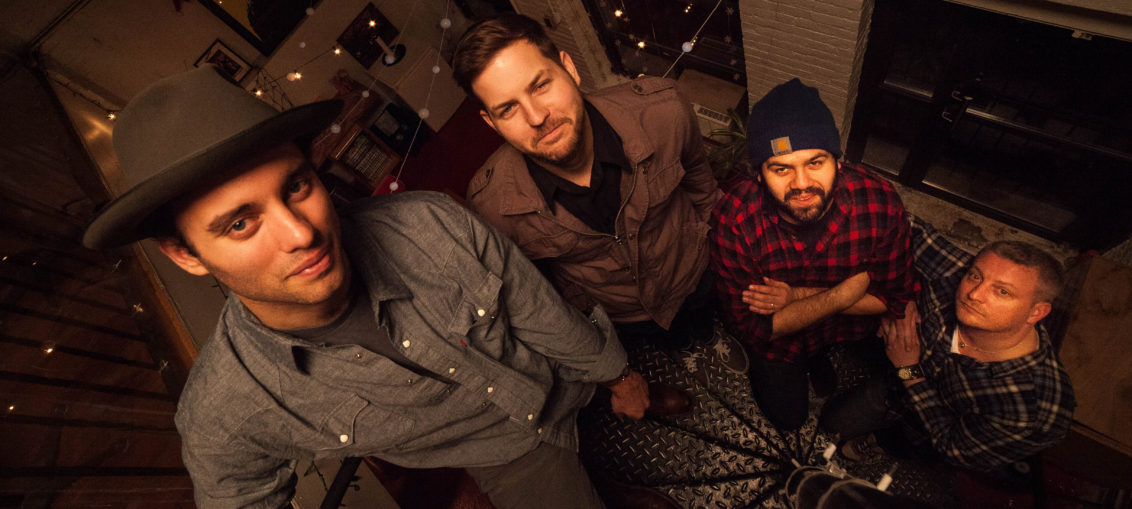 Article by: Megan Niger
Featured Img Cred: AJ Ferrer

With just about a month left to go before the June 10th release date, Skunkmello has put out a new track from their forthcoming album, Hot Chicken. The AU Review has called it a, "Brazen fusion of rock and blues," and they could not be more spot on. The NYC based quartet is bringing a strong southern sound up north in "Slaughterhouse Blues". But don't let that fool you, this is not a county song; the rock and roll roots shine through the entire duration. The song has a bit of a swing dance feel to it as well.
The album opens strong with an upbeat guitar in "Cardboard Box Disguise", making the listener aware the band has a bit of a wild side. The let-loose attitude of this song could easily lead to it becoming a summer anthem for many. The rest of the album has a cohesive sound; rock and roll with a bit of a southern twang, some songs leaning more towards the blues end of the spectrum.
Closing off the album is "Sweet Delight", a slower, guitar driven, seven minute ballad. This really ties back in the blues element as it winds down from the previous upbeat rock and roll tunes.
Skunmello's Hot Chicken has a sound that is easily comparable to that of Creedance Clearwater Revival, as well as a little bit of Led Zeppelin. Overall, this album can be expected to be a hit this summer for any rock and roll fans out there.
Track Listing:
Cardboard Box Disguise
Riding The River
Prime Time Hero
Rhinestone Shady
Highway 17
Slaughterhouse Blues
Alligator Coat
Cash Flow Blues
Sweet Delight