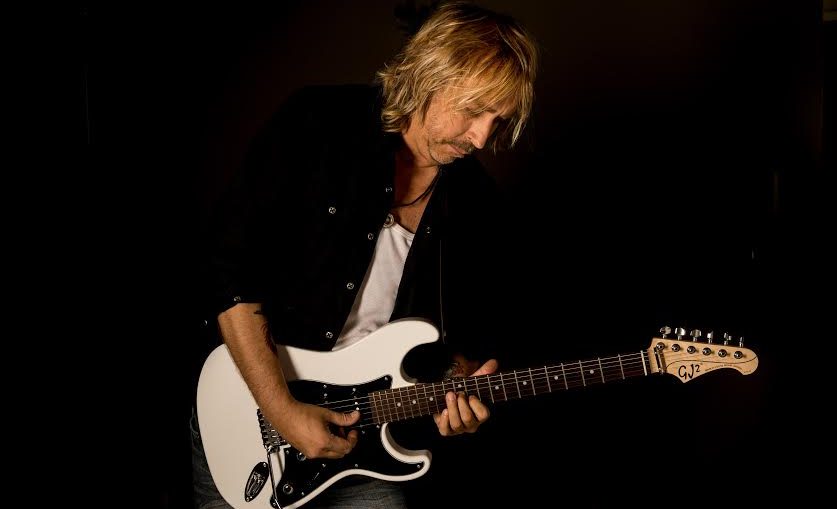 Article By: Matt Guevara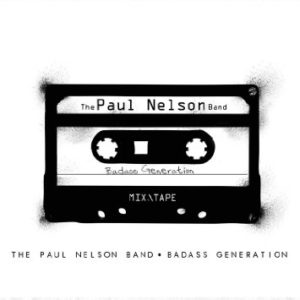 Although the rock & roll scene is constantly evolving, one thing that is not likely to go out of style any time soon is the bluesy, southern rock style that The Paul Nelson Band expertly displays in their new CD, Badass Generation. Formerly of legendary musician Johnny Winter's band, The Paul Nelson Band is the latest solo project of Grammy-winning guitarist, producer, and songwriter, Paul Nelson himself. Best known for his guitar work on and production of Winter's album, Step Back, you can clearly hear how Paul's styling and guitar skill translated into Badass Generation. Mix these sounds and skills with a swampy, slightly poppy, and more rock-oriented style, and you have the timeless sound of The Paul Nelson Band.
Opening the record, "Down Home Boogie" is guitar heavy in the best way possible. Right off the bat, Nelson's rhythmic guitar blends extremely smoothly with the vocals. Cut by multiple solos, this is a song that rockers will really appreciate. "Keeping It All Together" is a cooler song, with more blues riffs than most of the other tracks. Although it does lean towards the blues side of things, it doesn't feel out of place on the album, with solos and a bridge that give it a nice rock & roll kick. Next up, "Good Bye Forever" brings a swampier, roots rock feel to Badass Generation. Although the instrumentals are stellar throughout the album, here, the twangy guitar solos, and especially the vocals make all the difference between this, and what could have been an average song.
Another twangy song, "Come With Me" walks the line between rock and blues, swaying, but never quite falling in either genre. This is a great example of how the band balances the styles, because, although some tracks are obviously more rock than blues and vice versa, overall, the album is expertly produced to blend flawlessly. "Swamp Thing", my personal favorite track, easily has some of vocalist Morton Fredheim's catchiest vocals on the album. When you listen to it, you can't help but feel the classic rock vibes, and while it is bluesy, at its core, this is a rock & roll song. "Cold Hearted Mama" is another rock song, with the same guitar solos that can be found throughout the album. Interestingly, the song has an almost psychedelic sound, that distinguishes it from the rest of the record.
Bringing it down in intensity a bit, "Please Come Home" throws in a jazzy twist, and adds a catchy bit of variety to the album as a whole. This lull is short lived though, as "Trouble" speeds it up with a serious southern, more hard rock sound. Although Nelson is the obvious star of the band, "Trouble" is a track where Bassist Christopher Alexander and drummer Chris Reddan shine. "Root To All Evil" again adds some variety with a western feel, and bluesy riffs to balance out some of the more rock-dominated songs. Next up, "Fooled By Love." If the chorus of this track doesn't hook you on Fredheim's Vocals, then nothing will. Here, the vocals are really the key, with Nelson and the rest of the band bring a nice steady support to create another excellent rock song. "Out of time", featuring rebellious vocals and intense guitar, is a slightly heavier song than the rest.
If you haven't noticed by now, Nelson and the band seem to branch out in slightly different directions in many of the songs, bringing a generous amount of variety to what many would have made much more monotonous, and "Out Of Time is another good example. The album closes with "Take It Back", a bouncy, twangy, classic rock song that leaves you with a sense of freedom that can only come from music of this style.
I highly recommend The Paul Nelson Band's Badass Generation to anyone, especially those who enjoy classic rock, or rock & roll altogether.