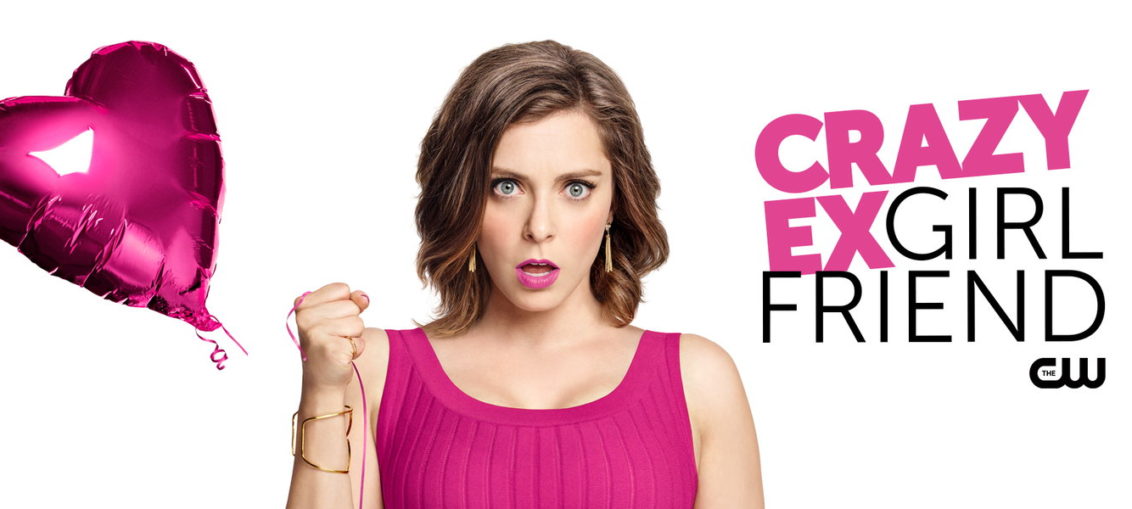 Article by: Josh Bradley
The season one finale for the CW's Crazy Ex-Girlfriend aired just under a month ago, and yet I haven't been able to get the first season out of my head. Despite very positive critical reviews (and a complete shock Golden Globe win for the lead and co-showrunner, Rachel Bloom), it feels like no one watched the show, making me feel like I have a secret that I just have to tell everyone about.
So I am.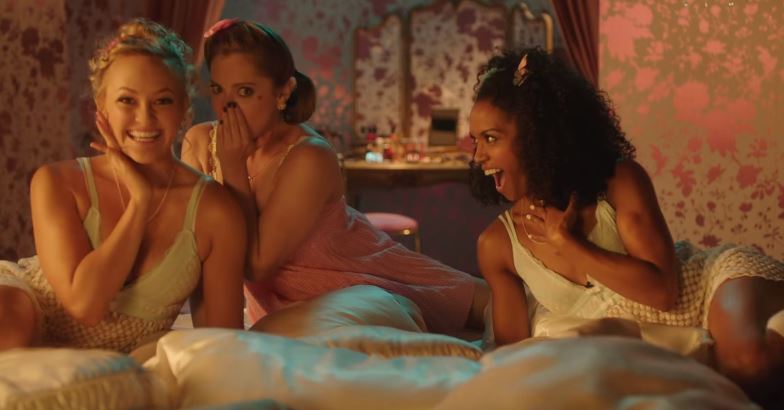 The lack of viewers makes sense. First and foremost, it held an unenviable Monday night time slot on the CW, which pitted it against the likes of The Bachelor, Dancing with the Stars, The Voice, The Big Bang Theory, and a little program called Monday Night Football. Secondly, [sigh] the title.
If you hear "Crazy Ex-Girlfriend" and your reaction is "Chyeah, don't I know it… Bitches be crazy," Crazy Ex-Girlfriend is probably not for you (though, you may still enjoy it, but not for reasons you'd think). But if you hear the title and your reaction is to roll your eyes and say "Crazy ex-girlfriend?? What a tired, sexist trope," then find a comfy spot on the couch, because you just found your new favorite show.
The title is a dismissive – but possibly not inaccurate – label attributed to bubbly lead character, Rebecca Bunch (Bloom). At the start of the show, she is a massively successful but massively unhappy lawyer in New York City. A chance encounter with Josh Chan (Vincent Rodriguez III), a guy she had dated at a summer camp ten years earlier, inspires her to abandon her high-paying job in order to start a new life in Josh's hometown of West Covina, California. Located 20 miles east of Los Angeles, West Covina is described in the opening song – yes, there are songs – as "the pride of the Inland Empire", but described in the pilot script's scene description as "the New Jersey of Southern California."
This dissonance of Rebecca's self-perception and her reality is one of the central conceits of the show, vocalized later in the pilot with the distinction that she heard of West Covina from Josh, but she didn't move there because of Josh. Rebecca, the other characters, and the audience all accept or reject this distinction to varying degrees throughout the first season.
Oh, and there are musical numbers.
There are typically two songs per episode, which perfectly aligns with Bloom's sensibilities, as she rose to prominence with comedic music videos on YouTube. Yes, the show is a musical romantic comedy, but the show and songs (and characters) defy labels. At its best, it's less about the central Rebecca-Josh romance, but about all kinds of relationships (father-daughter love, a combination pseudo-mother/work-wife, falling for someone you're having casual sex with, a disapproving Jewish mother and her successful-but-still-disappointing daughter, etc). One of my favorite songs* of the first season explores the complex, subtext-laden relationship between Rebecca and Josh's girlfriend, whom Rebecca envies but admires, judges but seeks approval from. Again, more dissonance, perfectly capturing how women are constantly pitted against one another but never dare say so out loud, instead putting up a friendly front (hence the term "frenemy").
Favorite lyric: "I wanna lock you in a basement but in that basement you would also be my personal trainer"
The resistance to labels is central to the show's identity, which is why I defend the title and think a different one would be less effective. Co-creator Aline Brosh McKenna has apparently had to field all kinds of questions about the title – with the accusation that it's anti-feminist – and is probably sick to death of it by now, but I applaud her for it.
Rebecca was raised by a generation that almost exclusively told girls and women that they needed a successful career – not a man – to be happy and fulfilled (this was in response to literally every previous generation exclusively telling girls and women that they needed a man – not a successful career – to be happy and fulfilled). However much Rebecca's decision to move was influenced by Josh, the important thing is that she made a decision based on what she thought would make her happy (as opposed to what her mother thought or what society told her). While Rebecca may be desperately lacking in self-awareness, that doesn't make her crazy or obsessed. As she contends in the show's lovely opening theme song: "The situation's a lot more nuanced than that." Her move took equal parts bravery and naivety, and watching her navigate her new life, attempting to convince everyone (herself and Josh included) that she doesn't love him, was an absolute joy for 18 episodes.
I can't help but draw parallels to another critically-beloved-but-tragically-under-seen show: NBC's Community. Both shows appear to be one thing on the surface but are actually something else entirely. How else could a show supposedly about a study group in a community college include entire episodes dedicated to Dungeons & Dragons, paintball (spoofing both zombie movies and westerns), a Goodfellas-esque cafeteria chicken tender operation, a Law & Order SVU spoof centered around yams, and a Ken Burns-style Civil War documentary about a pillow fort battling a blanket fort? Like Community, Crazy Ex-Girlfriend will likely be on the chopping block for cancellation at every opportunity (at least Community sometimes drew 3 million viewers; Crazy Ex-Girlfriend failed to even bring in 1 million for all but two of its episodes). And like Community, those who give Crazy Ex-Girlfriend a chance undoubtedly find themselves in the hapless position of loving a show but having no one with whom to talk about it.
I hope (as does the CW) that there will be more such people for Season 2.
*Addendum:
I resisted the strong urge to simply make this article a list and analysis of my favorite songs from the first season, but I'd be remiss if I didn't at least throw these out there. All are available on the CW's YouTube page as well as Rachel Bloom's:
West Covina (Episode 1)
Sexy Getting Ready Song (Episode 1)
Feeling Kinda Naughty (Episode 2)
I Have Friends (Episode 3)
Where's the Bathroom (Episode 8)
Women Gotta Stick Together (Episode 9)
Put Yourself First (Episode 10)
You Stupid Bitch (Episode 11)
Heavy Boobs (Episode 16)
Oh My God I Think I Like You (Episode 17) – slight spoilers for late-season plot points
=================================================
Season 1 of Crazy Ex-Girlfriend is available on iTunes. Season 2 will premiere Fall of 2016.