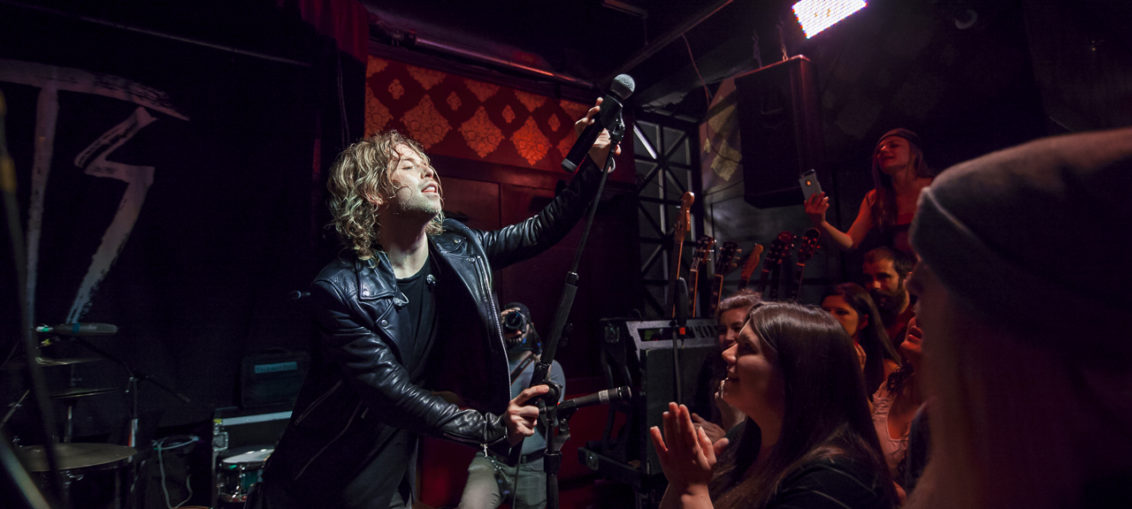 Article and Photos by: Kristina Dawn
Portland, OR — With a stage setup fit for an audience of thousands, The Rocket Summer crammed elbow to elbow onto a tiny corner stage inside The Hawthorne Lounge. With a max capacity of about 100 or so individuals, Bryce Avary cheerfully welcomed the eager crowd, stating "This may be the most intimate gig we've ever played," pulling his mouth away from his microphone laughing, "See I don't even need a mic!"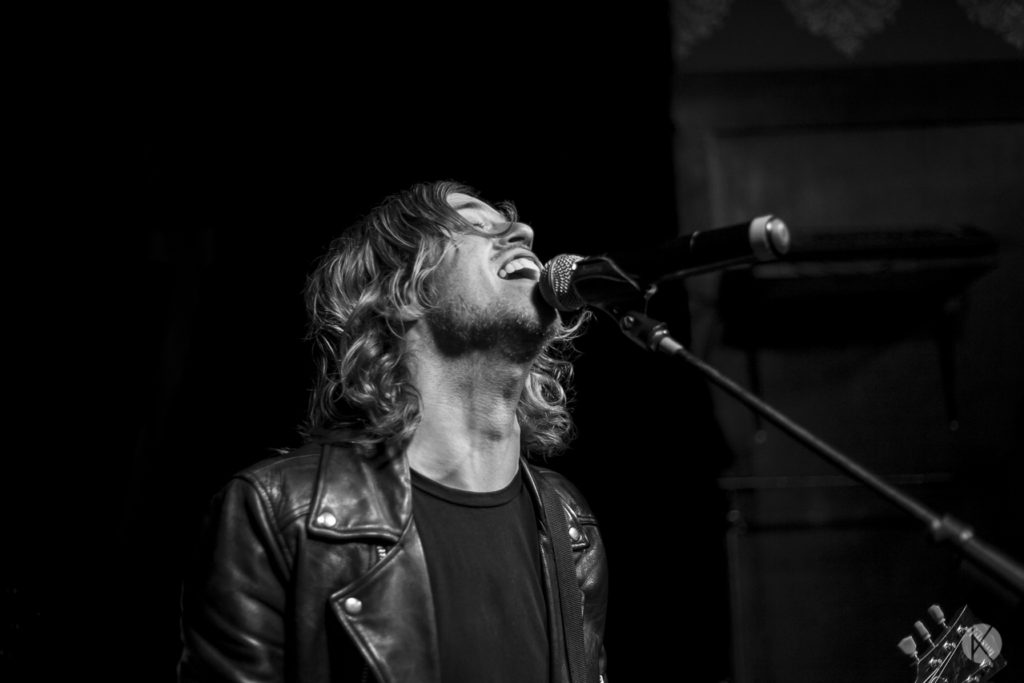 But the size of the dimly-lit hole-in-the-wall club didn't keep The Rocket Summer from putting on the best show of their career, leaving every ounce of energy, sweat (and even some blood) out on the floor. With the front row of fans standing less than a foot from Avary, The Rocket Summer smashed open their set with "Do You Feel" from their 2007 LP of the same name. Transitioning into a few newer tracks from The Rocket Summer's latest LP Zoetic, Avary had the crowd chanting in a collective group of "Ah's" with the extremely dancy "Same Air."
Covered in sweat (but still rocking his classic leather jacket) Avary casually made his way into the crowd, standing atop a small road case with an acoustic guitar for an intimate sing-along with the crowd for "Roses." Blasting back into full band with a drum-off between himself and the touring drummer, The Rocket Summer had the crowd going wild, inspiring a few brave souls to climb upon each other's shoulders for a better view of the epic battle.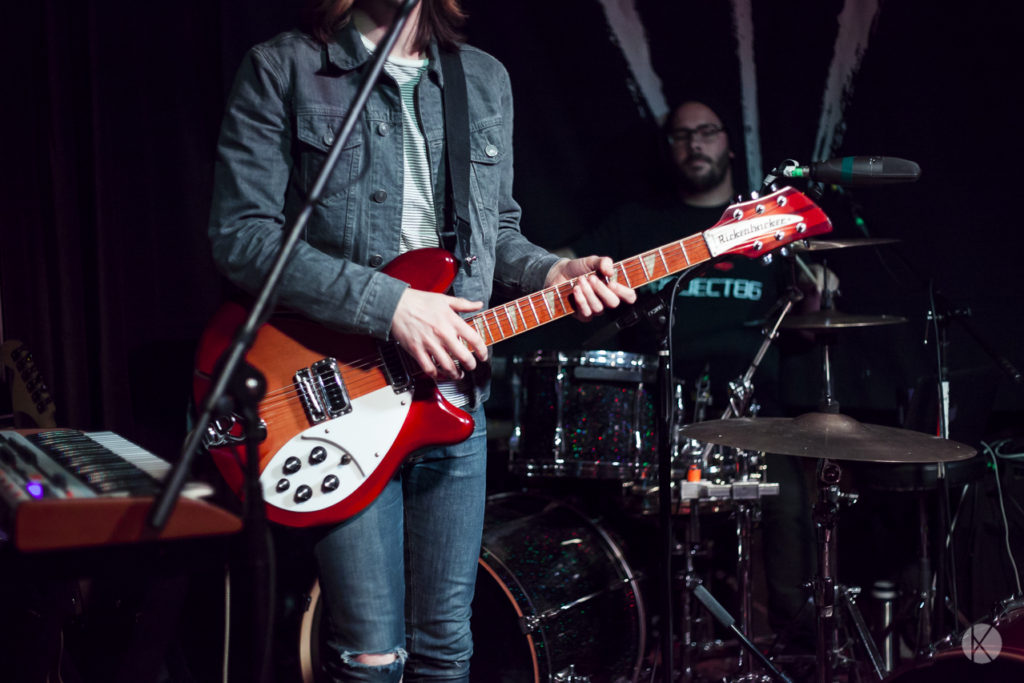 Abandoning the full band again, Avary stood solo in front of a loop pedal, bringing a bit of an edgy Ed Sheeran vibe. Recording everything live from bass guitar, drums, keys, and even a bit of beatboxing, Avary encouraged the crowd to participate in his mashup of Cold War Kids' "First" and Counting Crows "Hanginaround." Transitioning into a spontaneous piano ballad session, Avary then probed the crowd for requests, playing sections from multiple songs shouted out by adoring fans.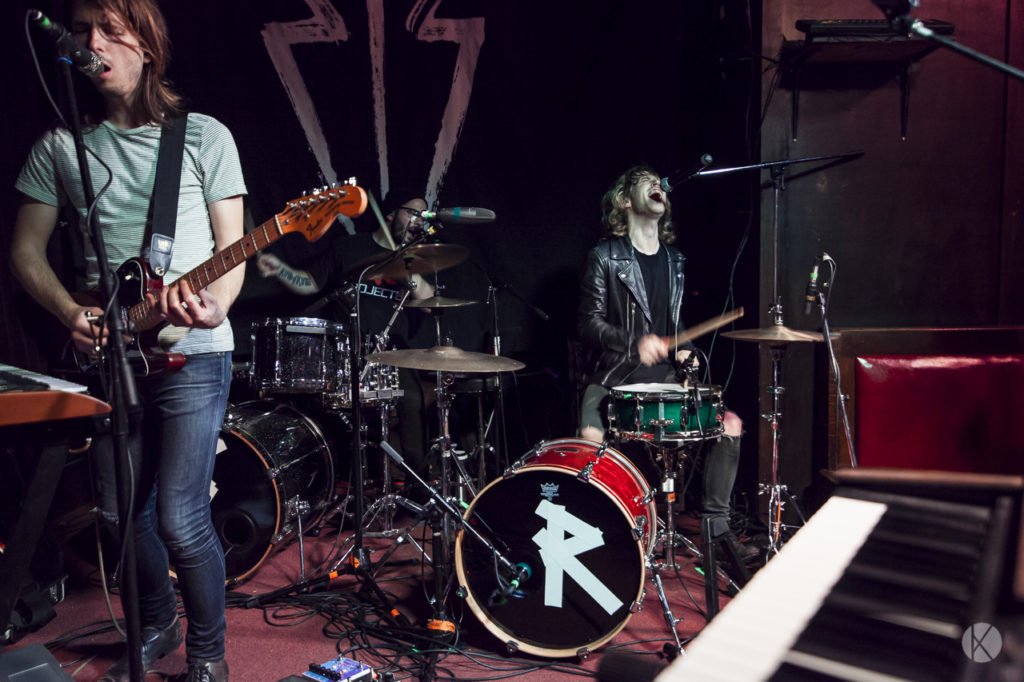 Ending their fantastic set with the rocky Sara Bareilles infused hit "So Much Love" off of the successful 2007 LP Do You Feel, frontman Bryce Avary decided to dive back into the crowd one more time for good measure. Getting a bit too excited while ripping his sunburst electric guitar off his shoulder during the finale, Avary cut a gash in his eye. Without skipping a beat Avary then hopped up on the smallest stage riser known to man, standing proud with his guitar held high, blood pouring down his right eye as he shouted words of gratitude to the screaming Portland crowd.