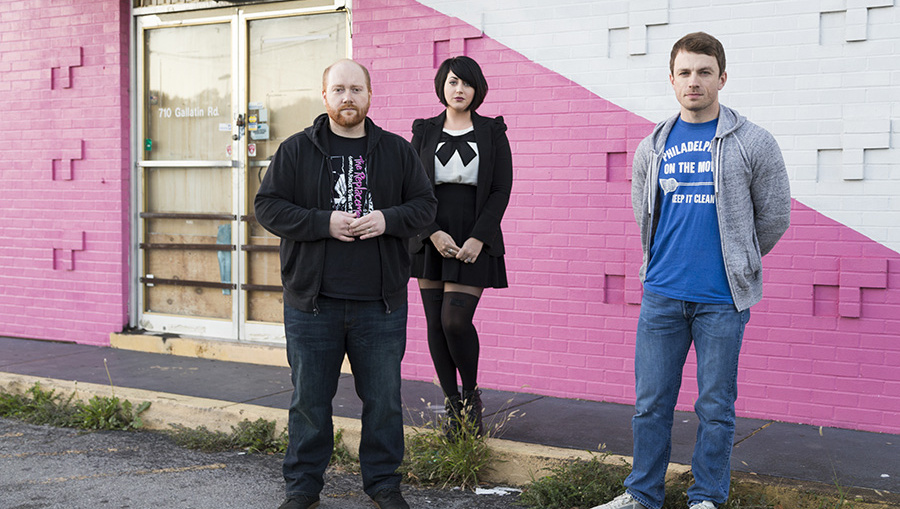 Article by: Marissa Collins
Img Cred: Bradley Spitzer
Based in Nashville, The By Gods have started to make a name for themselves in the Garage Pop genre. Quickly following the release of their second full length album in January, the band is releasing an EP titled Phone Calls due out early July, and it packs a punch.
Phone Calls follows in the footsteps of previous albums Get On Feelings, and I Don't Care Who Believes Me. The EP starts off with "Where Do You Come From?", a song that gives the album a good starting point for any fan, new or old. The song has an indie vibe to it, and the lyrics make it a very easy listen. Next, the first single "Phone Calls" pulls together the feeling of the entire album. This song has heavy bass that follows close to bands such as The Strokes, and Green Day.
The album finishes off with "Good Lie" and "Something Real." George Pauley's voice has a very unique quality to it, which makes you want to keep listening. As a band, they put a new spin on Garage Pop, while still keeping their sound close to the origins of the genre. They rival sounds such as The Von Bondies and The Dirtbombs. Altogether, this album really keeps the roots that they have created for themselves. If you haven't heard of this band, you will soon.
The By Gods new EP, Phone Calls debuts on July 8th, so make sure to check it out.
Track Listing:
Where Do You Come From?
Phone Calls
Good Lie
Something Real
The By Gods are Natalie Hammonds, Tye Hammonds, and George Pauley.