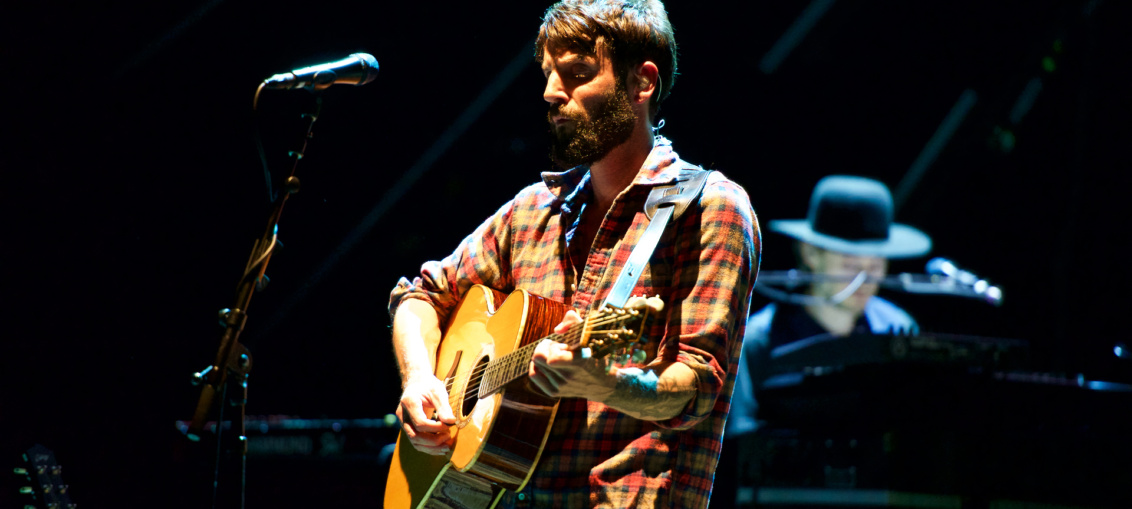 Article and Photos by:  Gary Flink
PORT CHESTER, NY — Ray Lamontagne released his sixth album, Ourboros, earlier this year and brought his current tour to the Capitol Theatre on Tuesday night.
Lamontagne certainly steered his creative wings down a new musical path on his newest LP. Pink Floyd-esque and moody with a dark psychedelic tone. The album, unlike most of his previous ones, is much more focused instrumentally then vocally. And, with just two 22-minute, colorful and vividly arranged picture-painting tracks, it tells a circular story which is provocative, explorative and, truly magical. There will undoubtedly be some long-time fans and new listeners who may not side with the direction of this newest project, but for anyone open and willing, Lamontagne will take them with him on a mystical and vibrant journey.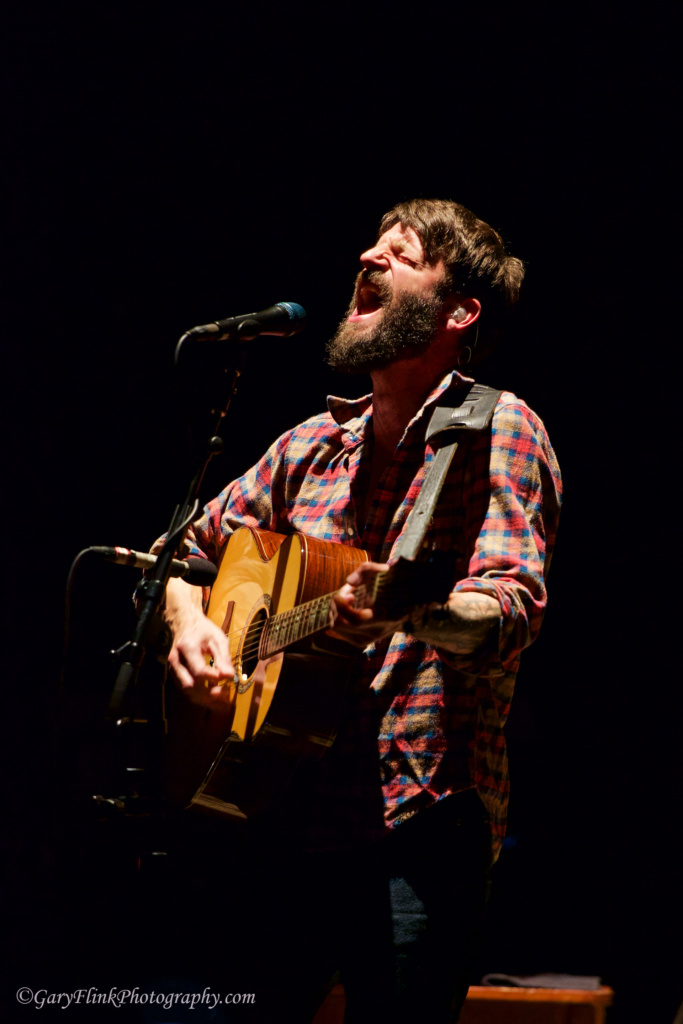 Joking early with the crowd that he's been recording and performing professionally for 15 years but doesn't look a day older then when he first began his career, he laughingly told the crowd that his secret to staying young is "no exercise." He then went on to make sure the packed house knew how much he truly cherishes playing on the Capital Theatre stage and repeatedly let everyone know how much he, "loves, loves, loves this room".
Once the light mood was set he delivered over the course of the night, what were seemingly 2 amazing yet completely separate shows… one acoustic, the other electric. Directionally different musically and melodically, each was unique and spectacular and united by the vision and vibe that is the core of Ray Lamontagne and his music.
Beginning the night solo and acoustic with the stage and himself only barely lit, he played a 6-song set of stripped down, raw and moving classics, which included fan favorites "Jolene," "Trouble," and a very stirring, heartfelt and palpable rendition of "New York City's Killing Me."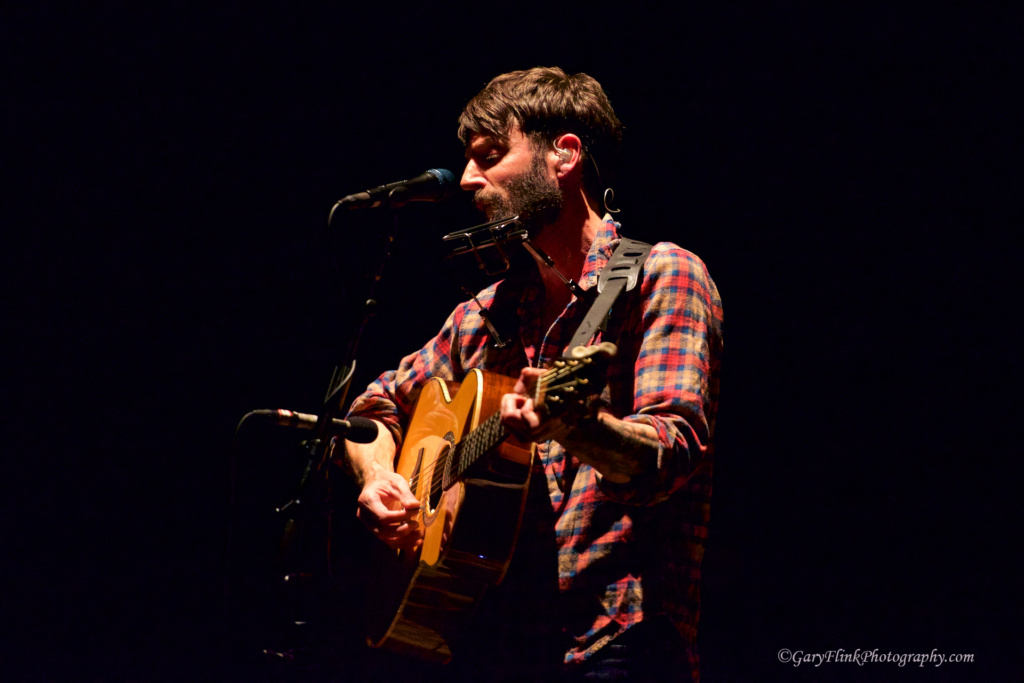 Once his acoustic set ended, and after again thanking the crowd for allowing him to be on stage and do what he loves, he brought out and introduced with sincere and honest gratitude the members of My Morning Jacket that are accompanying him on this current tour…Tom Blankenship (Bass), Patrick Hallahan (drums), Carl Broemel (guitar) and Bo Koster (keyboards).
Taking the stage first for an introduction to the pseudo 2nd show of the night, the band began with the opening track from Ourboros, "Part One: Homecoming", and was then joined on-stage by Lamontagne partway through. From there they went on to play the rest of the album cover-to-cover with an inspiring and ever changing set design behind them depicting the sun, moon, and Ourboros album cover art. The beautiful and moving set lighting helped to tangibly shape the psychedelic mood for the night, as did the minor chord changes and precisely played arrangements from the band during their long instrumentals, and Lamontagne's emotional and yearning guitar riffs.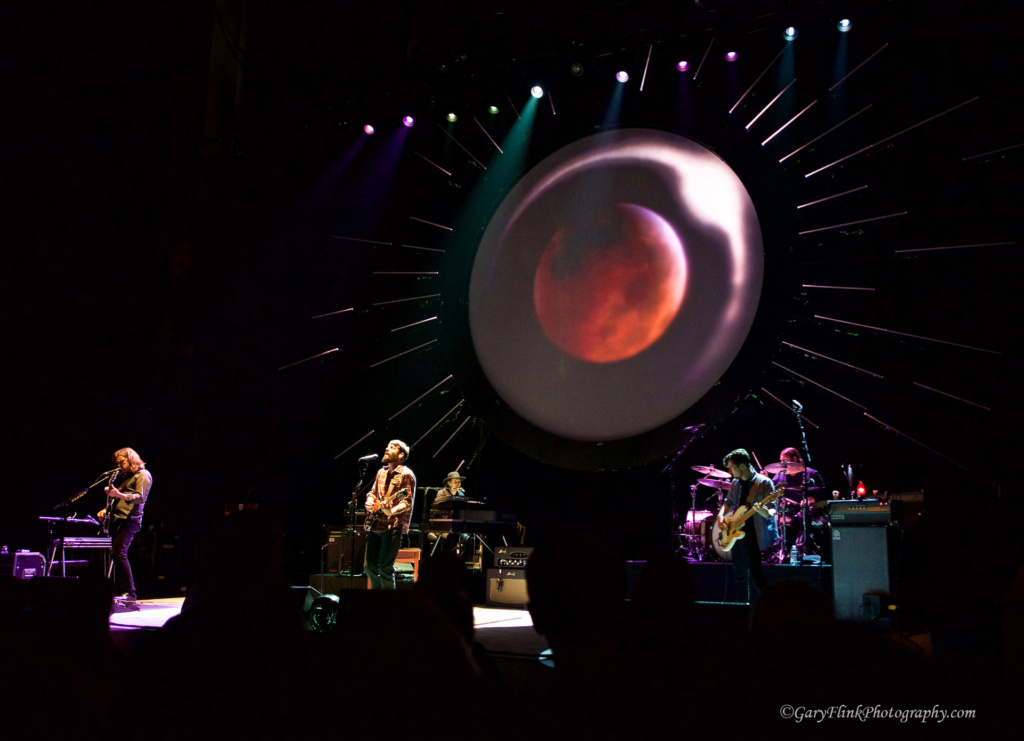 Following the last song from the new album, "Part Two: Wouldn't It Make A Lovely Photograph", Lamontagne and the band played an array of well know hits before saying goodbye with an encore of "Julia" and "All the Wild Horses" to end an amazing night.