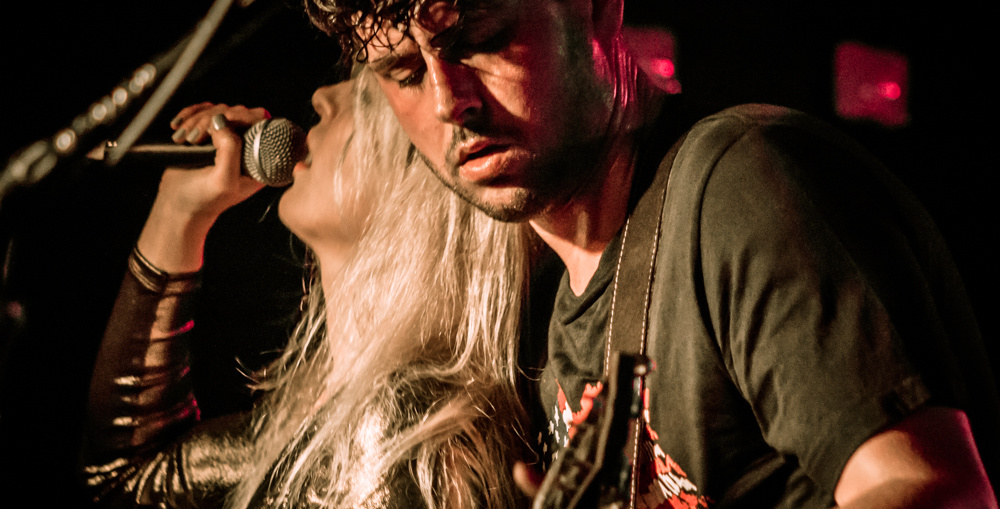 Article and Photos by: Jason Robey
PHOENIX, AZ — Hot off the heels of their supporting spot on a national tour with Cyndi Lauper, Los Angeles Indie rockers, The Peach Kings, returned to Phoenix to kick off their headlining Night Sweats tour on Wednesday night, to a warm greeting by an enthusiastic crowd.
The evening kicked off with a half-hour by the Phoenix duo, MRCH. Vocalist/guitarist Mickey Pangburn and drummer Jesse Pangburn treated the audience to a beautifully crafted set of electronic pop, culled mostly from their EP, I Love You But You Don't Know What You're Talking About. Mickey's smooth voice was perfect for a spot-on cover of Blondie's "Once I Had a Love." While keeping an energetic and impeccable rhythm, Jesse also manned a laptop, playing a bed of background tracks.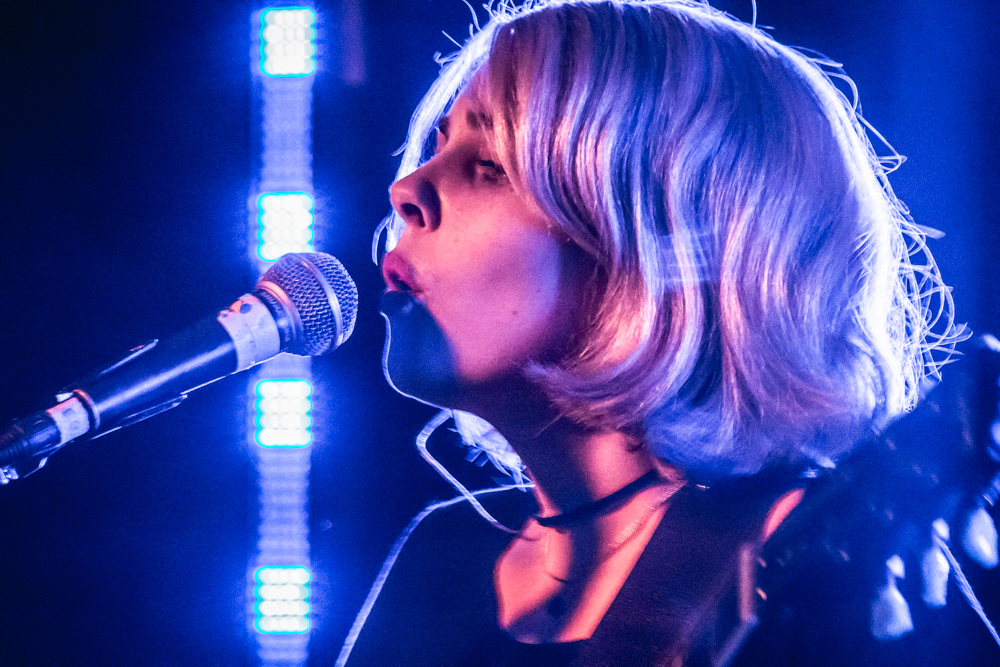 After a short break, Peach Kings guitarist, Steven Dies, walked onto the stage, letting several seconds of guitar noise and feedback signal the crowd that it was time to get back in from the patio. Vocalist Paige Wood and touring drummer Tubby Malone soon joined him on stage, storming into the opening of the yet-to-be-released song, "Dumb Luck."
The two core members of the band each owned their side of the stage in their own way. Dies jumped, turned, and danced like a madman, rarely standing still, while he picked heavy, blues-inspired riffs on his forest-green guitar. Wood was more subtle, often moving in a slow and sultry strut, sneaking a sly stare from behind her long, blonde hair.
After a handful of raucous fan-favorites like "Mojo Thunder," "Thieves & Kings," and "Like a Stone," the band introduced a new song, making its live debut, "Showdown." The crowd welcomed the new song, cheering through its tempo changes, as it built from a slow bluesy track to a fast and heavy all-out rocker.
The only slow song of the evening came in the form of "Sweet Like You," a beautiful and haunting love song, featuring trade-off vocals between Dies and Wood. They picked the pace back up quickly with a cover of The Stooges' "I Wanna Be Your Dog," a staple of their live show.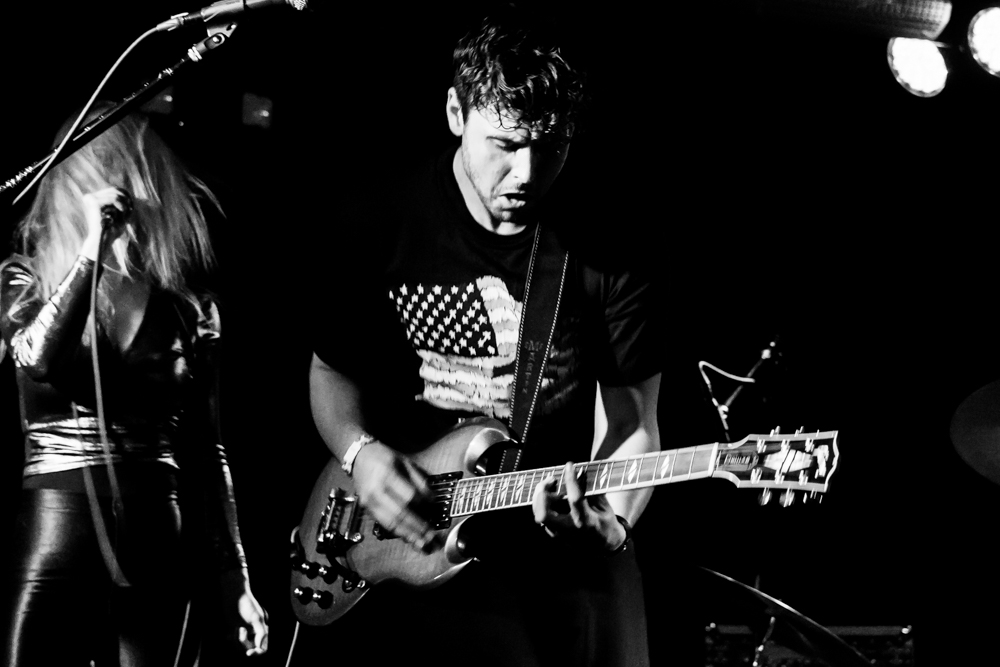 After a rocking run through "Tengo Miedo," Dies announced that this would be the part of the show when they would pretend to leave, let the crowd cheer for more, then come back out, but rather than waste the time, they would just play a couple more. The band then proceeded to play an encore of "Fisherman" and "Be Around."
Check out The Peach Kings on tour across the U.S. through September with Mobley (who was unable to make this show at the last minute).