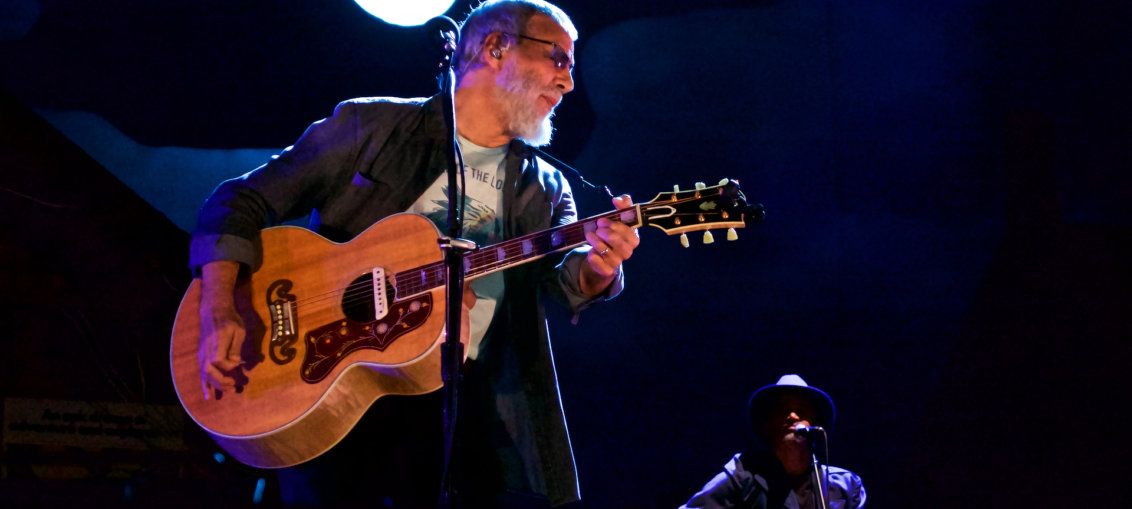 Article and photos by:  Gary Flink
New York, NY-  Legendary singer-songwriter, Yusuf/Cat Stevens, played an incredibly moving set of shows at New York's Beacon Theatre on September 19th and 20th…his first shows in NYC in 40 years. The concerts not only featured a set list of his most classic and well-known songs, but also served as a platform for him to talk with the audience chronologically about his life and career, and to touch on some of his controversial and self-described, "misunderstood" past.
Born originally Steven Demetre Georgiou, he performed under the stage name "Cat Stevens" and broke onto the London music scene in the mid-60's, shortly after the Beatles arrived in the U.S.  Although his popularity began to steadily grow, the musical direction he wanted to head in differed from that of his producers and he found himself questioning the future of his path ahead, not only musically, but spiritually as well.
In 1969, following an exhausting period and tour where he opened for Jimi Hendrix, he contracted Tuberculosis which nearly took his life. He said that illness, which forced him to take better care of himself and adopt a healthier lifestyle, was one of his life's, and early career, changing events.
Writing what would go on to become some of his most well known songs during his recovery, he parted ways with his original record label and signed on with A&M Records. Bob Dylan was a huge influence in his life, and his new record label agreed to focus together with him on the growing acoustic folk-rock movement at the time, which was also being popularized by many artists including James Taylor, Neil Young and others.
Shortly after teaming with his new label, Stevens went on to release two of the highest selling and most well known albums of that era, Tea For The Tillerman (1970) and Teaser And The Firecat (1971)…each going on to eventually earn multi-platinum status.  He followed those albums with a string of very popular others and, although his commercial success and fame continued to skyrocket, he continued his internal search for peace and a sense of place.
That all changed in 1976 while staying at a friend's house in Malibu, when Stevens decided to take a swim, alone, in the Pacific Ocean. Unaware of how far out from the beach he'd swum he turned back and realized he did not have the strength nor energy to make it to shore and was confronted with the fear and tangible reality that he was going to drown. He told the audience that at that moment, and for the first time in his life, he turned to god and asked for help and pledged his allegiance if he were to be saved. It was then he said, that a wave suddenly appeared which pushed and carried him safely to shore.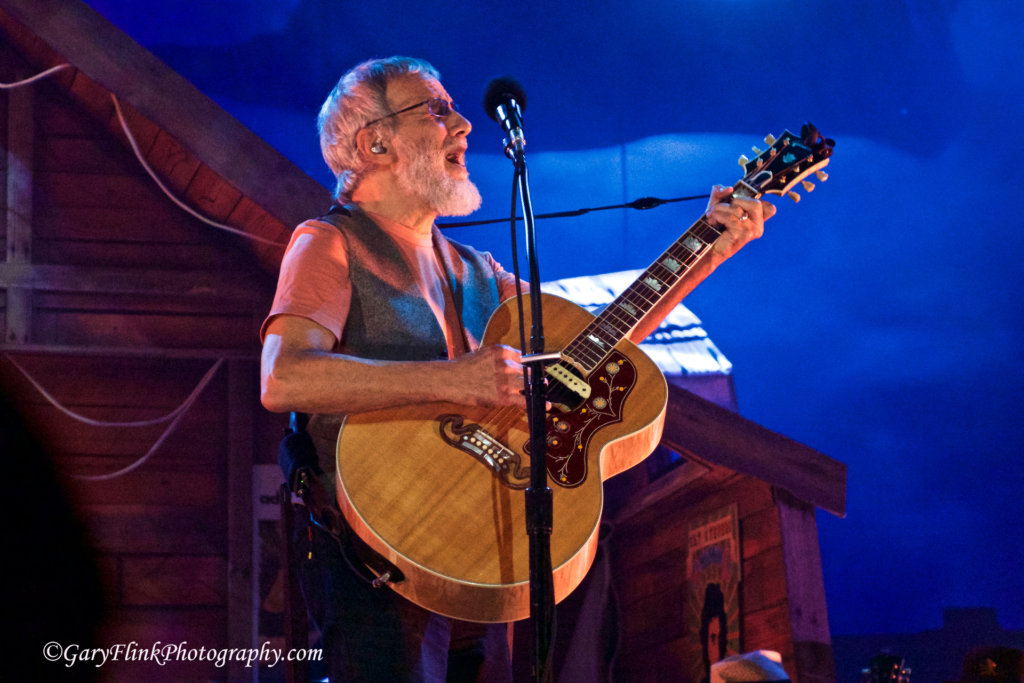 During an intense search for spiritual truth after his near-death experience, his brother gave him a copy of the Quran. Reading it through, he finally felt a sense of connection and, shortly thereafter, began a transition to Islam…changing his name to Yusuf Islam in the process.
In 1978, he sold all of his guitars, walked away from the stage and quit his life of music.
Although he became re-interested in music in the mid-1990's he stayed away from the limelight of the music industry for nearly 3 decades. He talked about, and referenced abstractly, some of the events that significantly effected his public perception during that period. Although he never mentioned it specifically, he was clearly referring to the controversial and angry comments he made in 1989 about Salman Rushdie, the author of The Satanic Verses. Islam regards the book, which sparked controversy and violence around the world, as blasphemous. Yusuf strongly criticized Rushdie and supported the doctrine of the Quran.
Although Yusuf made attempts to take back and clarify some of his comments, saying many of them were taken out of context by the media, his image was significantly, and possibly permanently, tarnished. In 2006, after his lengthy hiatus, he decided to get back into the music industry and released his first album since 1978, An Other Cup. Since then he has subsequently released two others…Roadsinger (2009) and Tell Em' I'm Gone (2014).
His 1st set at the Beacon was chronologically focused, talking often about his childhood and early influences, and featuring lesser-known songs from his earlier LP's. His 2nd set had a very different vibe and tone and was deeply moving and poignant, featuring many of his best-known songs including "Father And Son" and "Peace Train" and an encore which included "Wild World", "Moon Shadow" and "Morning Has Broken".
The overall night was truly amazing for any fan of Yusuf/Cat Stevens. The greatness of his library of music, from which he played many of his most classic songs, is undeniable. He also offered to the audience though, some insight into some of his most personal and publicly guarded history. Standing alone at the center of the stage, isolated and fragile, he spoke retrospectively and introspectively to the packed house of the historic NYC theatre; often times sounding sincerely apologetic and repentative about some parts of the past 40 years of his life.
He sounded as if he is at peace with himself, and fully enjoying the latest chapter in his life and his musical journey. He also was clearly reaching out his hand and extending an olive branch to the audience and fans, not asking for their forgiveness per se, but rather for their understanding and acceptance of the fact that all of us make choices for our own deeply personal reasons and beliefs, and that no one deserves to be judged by others.
His life and the message in his music has always been about peace, physically in the world and spiritually from within, and the hope that everyone can climb on board the "Peace Train" for a ride along side him. He did his best to remind everyone listening that night about that message and, judging from the smiles and consistent warm applause throughout the night from the incredibly lucky members of the crowd, he certainly seemed to get his point across.