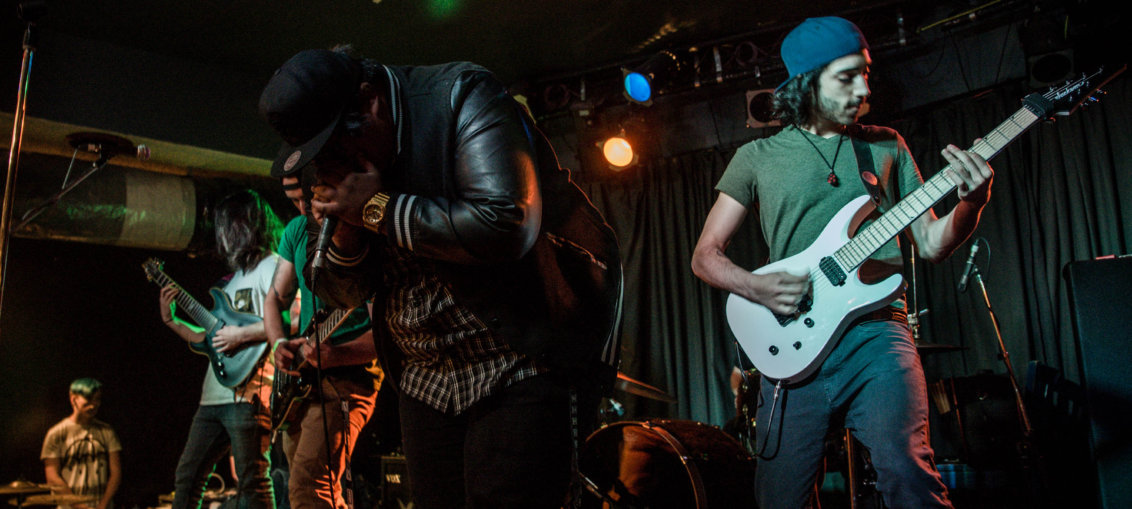 Article & Photos By: Adrienne Row – Smith 
Ottawa, Ont – The debut show of a collective of musicians from bands such as  Of Reverie,  and A Skylit Drive. To help enusure a spectacular show, Horcrux (Yes, that is a Harry Potter reference) enlisted other local artists such as Eyes Over The Sea, Southpaw and recently signed to Tragic Hero Record, Vesuvius.
To start off the night,  progressive metal – core Eyes Over The Sea played several songs that will be featured on their new EP, including the single "Dreamwave". Other songs like "Ruin", and "Life Without Death". No name or release date has been confirmed for their EP, but when it is released it is defintely something to check out.
Next up for the night are metal heads Southpaw, who played "I Once Was", which they just released a music video for. Southpaw kept the energy up in the room, and laid some heavy ground work for Vesuvius to take over.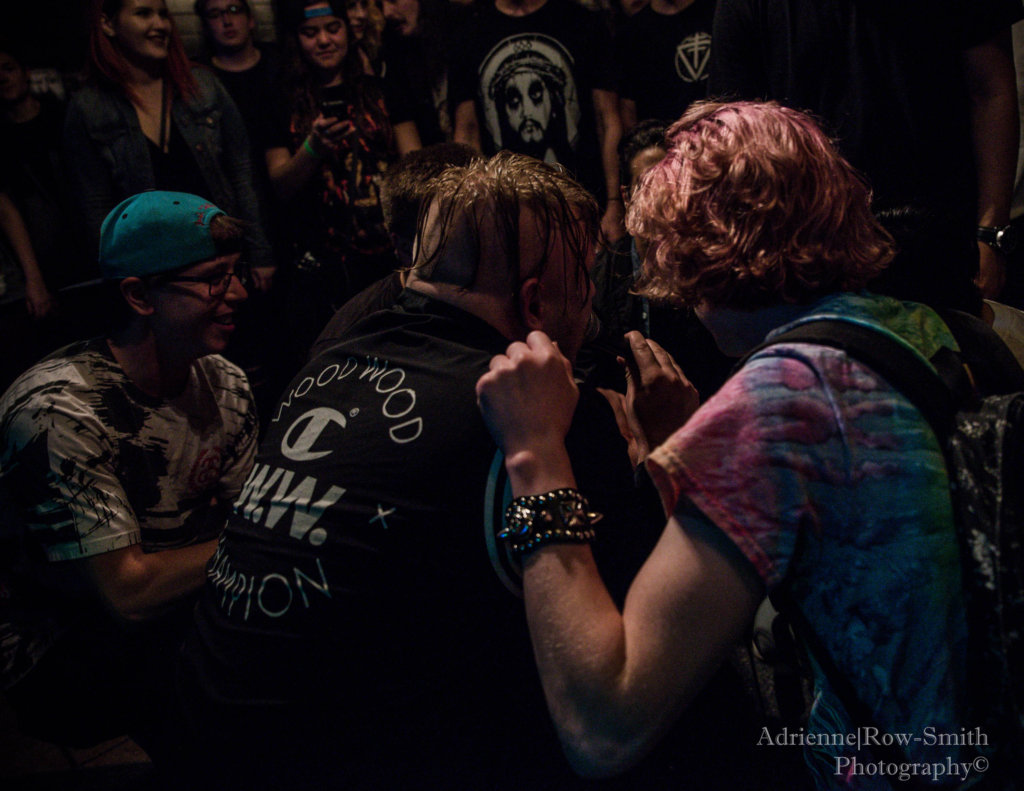 As soon as Southpaw ended, the room surged with people as everyone was hoping to get a good place to watch Vesuvius perform. Vesuvius reminds me of letlive in a lot of ways, as they are high energy but with soulful and heavy songs at their disposal. They did not disappoint with their performance either, both Ben (Clean Vocalist) and Billy (Unclean Vocalist) worked the floor either together or separate, but each time it was their time they stole the show and feed off the energy of one another. Both vocalist threw themselves into contact with fans, ensuring that everyone had a proper and memorable interaction with them. Mike (Guitars), Robin (Synth), and Carter (Drums) were on stage, and while the show may have focused on their two singers, the rest of the band was able to keep up as well.  Playing songs off their wicked debut album (it charted  #78 on New Artist Chart for Billboard), Vesuvius blessed their home town with a final year performance that is defintely one to remember. Defintely a band to look out for in the coming years!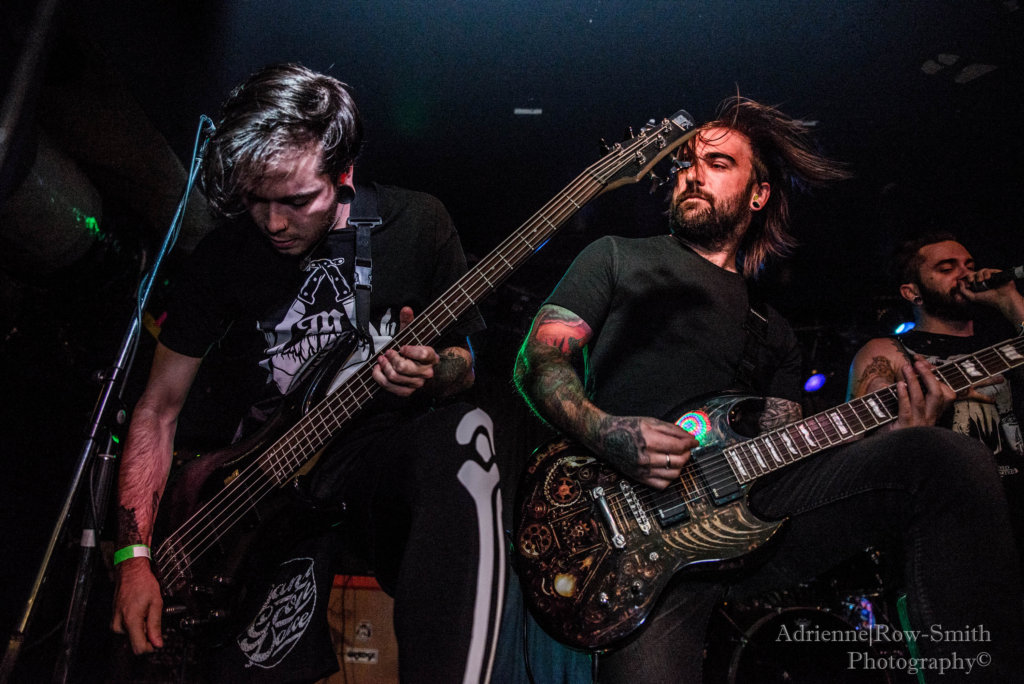 The final act of the night was Horcrux, which features memebers of notable bands Of Reverie and A Skylit Drive. This band blends metal and metalcore elements to create a fast – paced and in your face sound that as soon as you hear it wants to make you jump out and mosh about. Playing yet to be released songs such as "Resilient" , and even "Live Through Me" which they dedicated to their friend who had passed away. The last song of the night was their recently released single "The Outsider", which is an epic musical piece that got all those in Mavericks Bar off the floor and into the pit. The band's energy and domination of the stage was the very definition of time flying when you're having fun. While Horcrux has just started out in the scene and has not yet fully included Harry Potter references into their repitrore, this band is defintely going to be a hurricane of a force to be reckoned with. Check out their latest track "The Outsider" below!