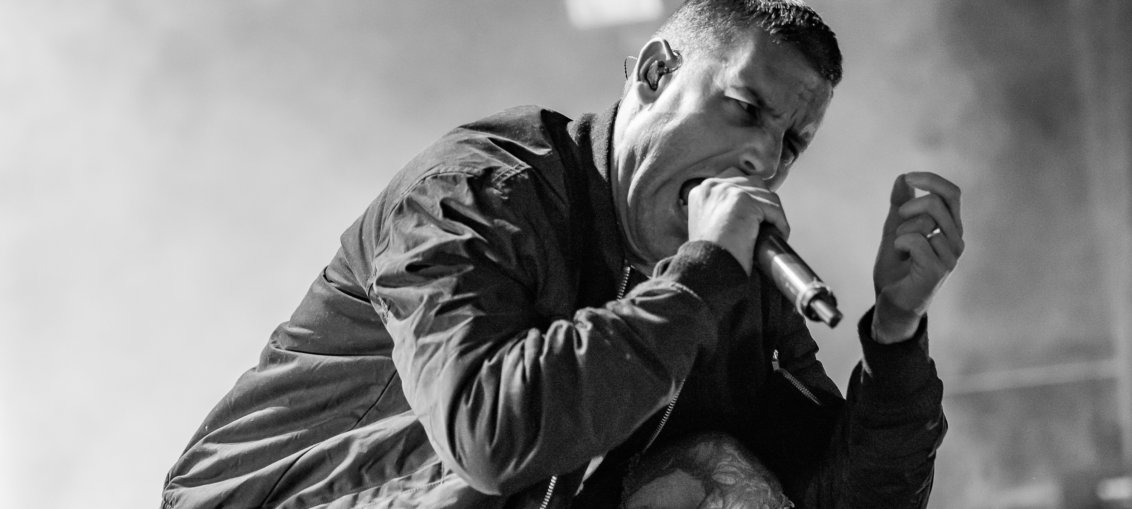 Article and Photos by: Abigail Buckler
Las Vegas, NV — Thursday, October 20th brought Metal band Parkway Drive to the House of Blues with We Came as Romans as support.  You never know what type of turn out you will get on a weeknight especially for a show of heavier music, but the fans turned up for this show and it did not disappoint with a crowd reaction that I hadn't witnessed in a while.
We Came as Romans hit the stage to a full house, which is pretty impressive since many people in Vegas wait to go to the show until the main band is playing.  If someone's only experience with this band came from the Pop Goes Punk Albums they were in for a surprise.  We Came as Romans brought high energy to their set from the moment they hit the stage.  They use a dual vocal style which produces a heavy sound that is definitely not what people unfamiliar to their music would expect.  Their set covered their catalog including the newest track "Wasted Age."  This 45 minutes was nonstop music and energy with just one break before "To Plant a Seed" to thank Parkway Drive for being so supportive of their band and their music over the years and allowing them to grow.  Their all too brief set closed with "Hope."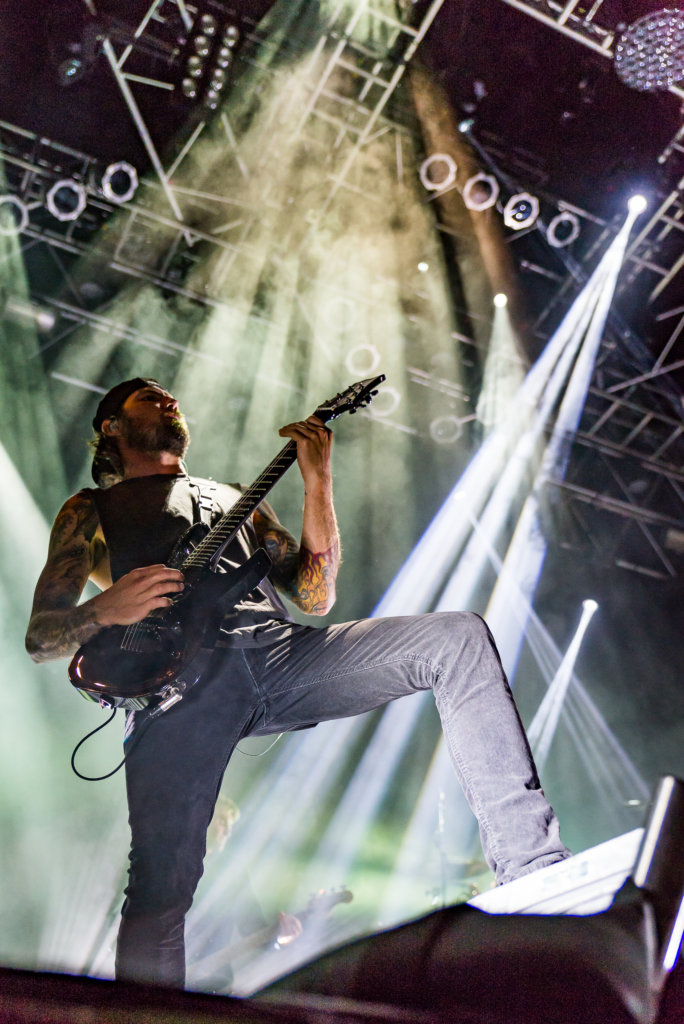 After a rapid set change Parkway Drive hit the stage full force with a stage show like I hadn't seen at a smaller venue in too long. The visual of the multi light bars and smoke and confetti cannons from the crowd was impressive and the impact was great. This is something that has been lacking for too long with shows in smaller venues and it was good to see them bringing it back. It was an explosion of energy from the moment they hit the stage.  The crowd moshing and crowd surfing from the opening song.  It was intense.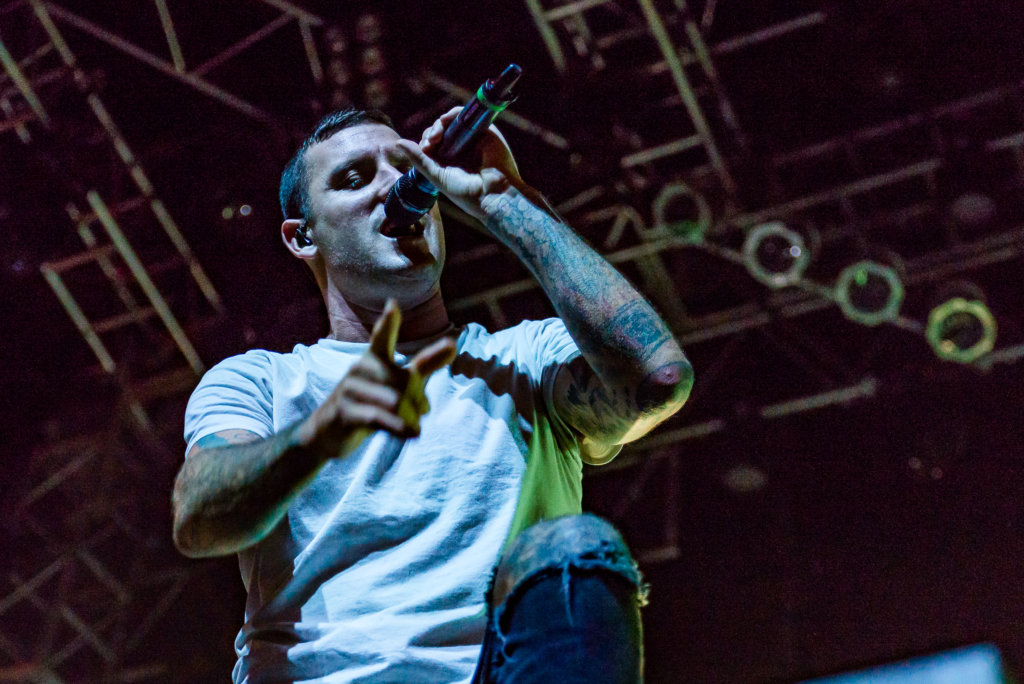 The set list covered all five albums adding in some songs they hadn't played in a while like "Boneyard" which the fans were still talking about as they left the show.  The new album Ire was represented with tracks like "Crushed" opening the show, "Vice Grip" and "Writings on the Wall" which has a different slower sound than the other Parkway Drive tracks, but it is a great song with an interesting vocal and tempo that makes people stop and listen. Other songs rounding out the set were "Karma," "Dark Days," and "Horizons" before closing out the night with an encore of "Bottom Feeder."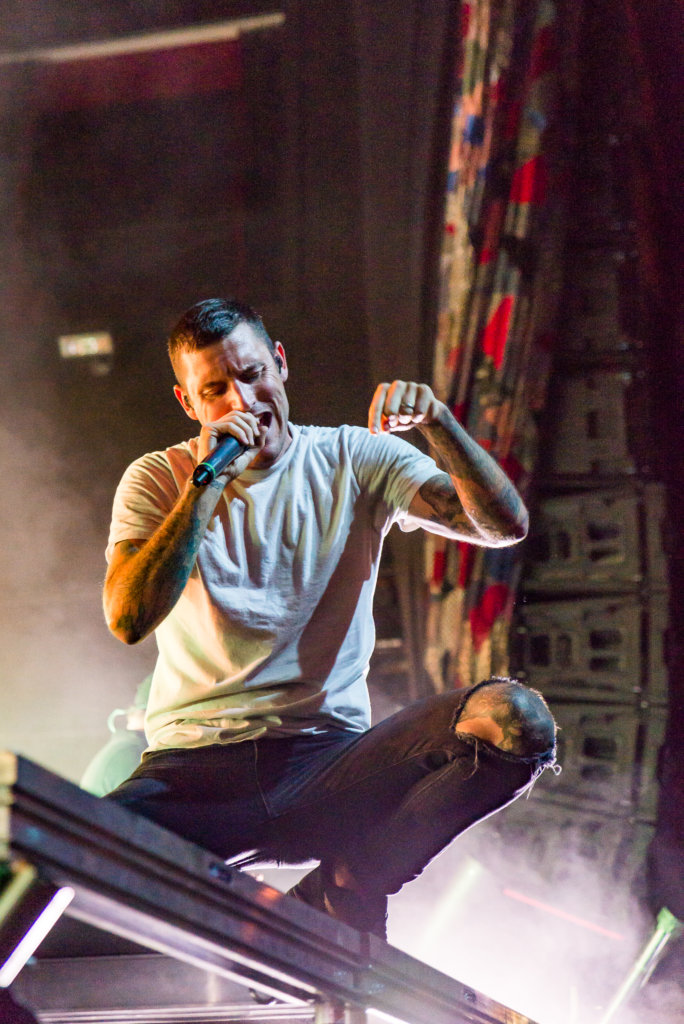 Parkway Drive has been playing the summer festivals and this is the tail end of this tour.  Their show from start to finish was intense in a good way. If you are missing those shows where everyone is moving and the crowd is amped up this is the show for you to see.  If you missed it this time around keep a look out. They tour frequently and this is a show that you shouldn't miss if you are a fan of heavy music.