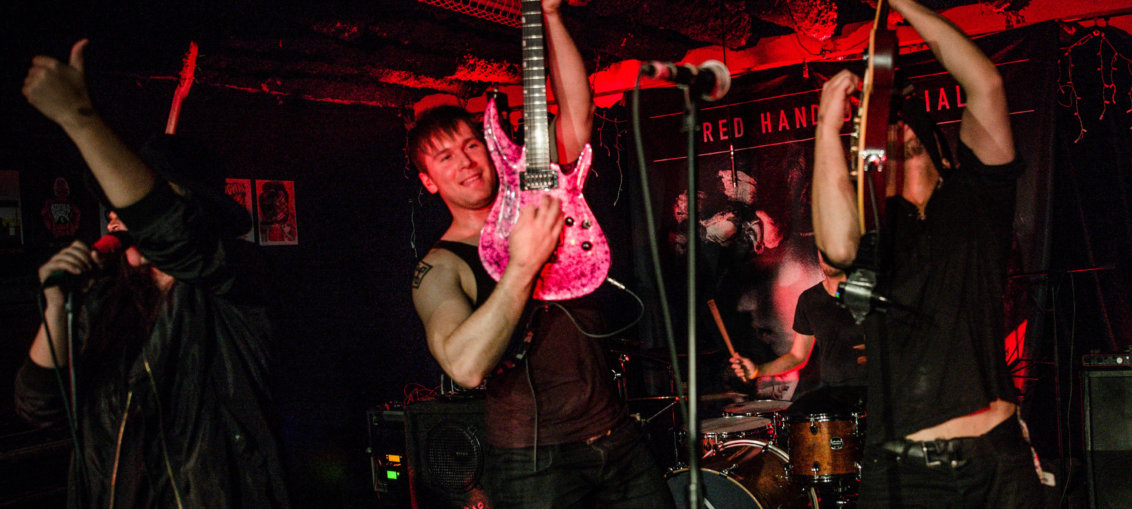 Article and Photos by: Adrienne Row – Smith 
Ottawa, Ont. — Toronoto natives Red Handed Denial are in town playing at Live! On Elgin, a trendy little place in the heart of Ottawa downtown. Red Handed Denial are touring in support of their 2016 ep release Wanderer, and Ottawa was their first Canadian after combing back from their first United States tour! The band was supported with sets from Ottawa locals WKFLD. and The Dead Centuries.
Up first for the evening were melodic hardcore musicians WKFLD (pronunced Wakefield). Playing stuff from their from their old ep The Dispute suh as Better Days, and New Eyes, and also playing a brand new song from their upcoming ep. From their stage antics with vocalist Sandro Rausa hitting himself in the head, or bassist Jeffrey Wolfe swinging his bass around, and guitarist Jake Mulholland lying on the ground and playing guitar, and drummer Mike Tremblay keeping the set on time  made for a lively spectacle. With these antics, I can only see the likes of Being As An Ocean and letlive. (when you look at their musical influences are listed! ), which made the crowd go wild and be very engaged with the band and their set. During one of their songs, the band called upon their friend Noah to help give guest vocals, that created a great dynamic of vocal range between Sandro and Noah. The band ended with Rage the first ever released song. WKFLD went all out to the close their set, with not only headbanging, but running through the crowd, and lying on the floor. Overall, defintely an engaging, and at times dangerous set to spectate, but well worth the time to watch.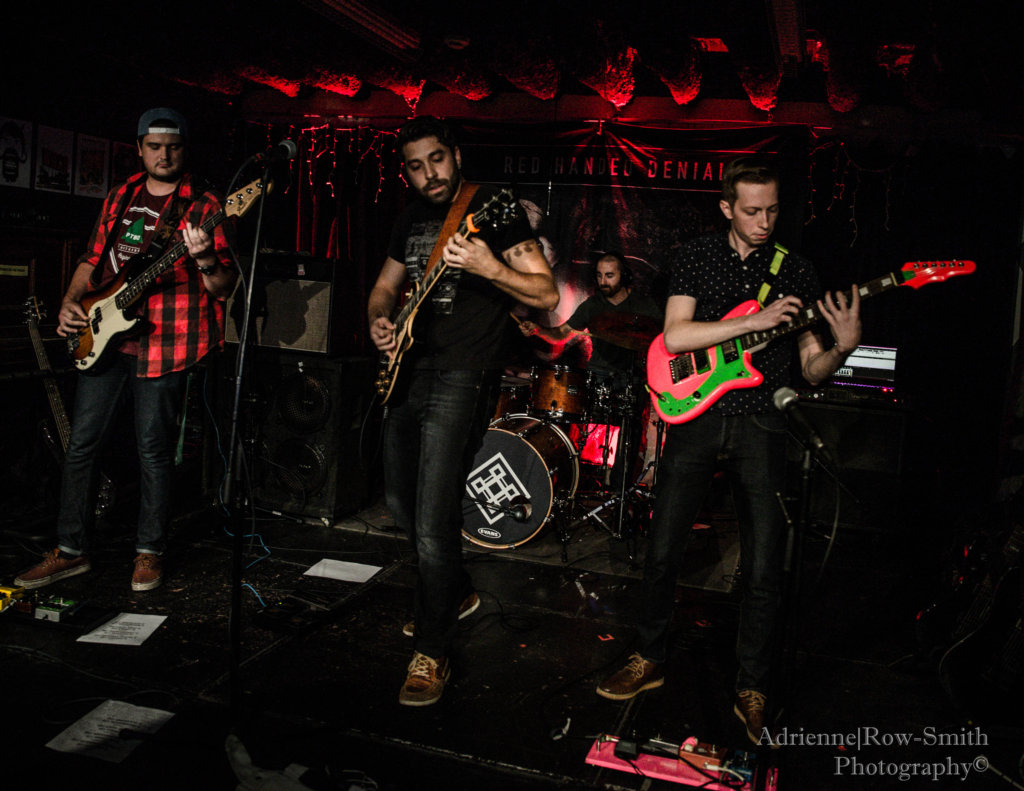 After WKFLD, fast paced instrumental rock band The Dead Centuries took to the stage. Featuring heavy use of sampling to transition between songs, yet this was an asset as it reflected the type of music that they were playing. With Kavan Jonack and Adam Tremblett on guitars, they took turns with solos and riffs and harmonized together and it was an effective use of their talent and added to their stage presence. Bassist Hayden Emery and drummer Bryant McNamara holding providing a dedicated but entertaining rhythm section, allowing not all the attention to be on the guitarist and their playing. Their songs were dynmaic and captivating, especially Freddy Lounds, which will come off their new debut full length.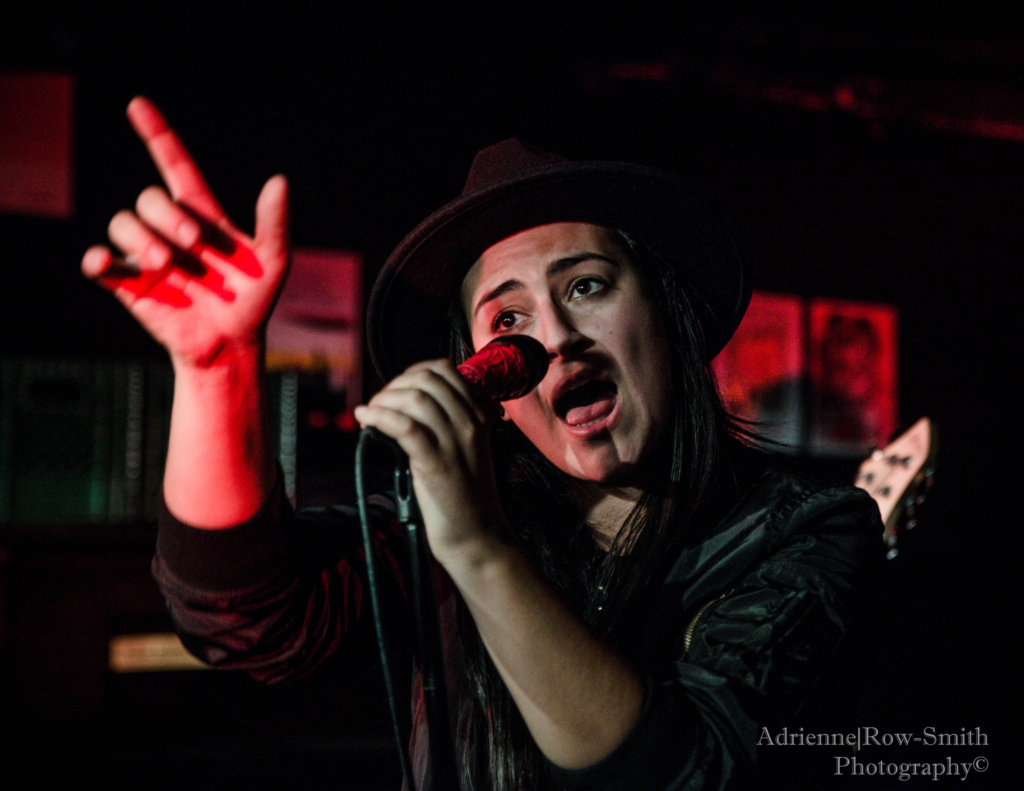 The final act of the night was the headliner Red Handed Denial, who outside of their music are great people, and super captivating  (I was able to grab some food with them before their set). This is present in their set where they were lively and engaging. Featuring Lauren Babic on vocals, she dominates the stage through powerful vocals and screams, helping to showcase the bands talent of hard hitting music but also having a softness to it. Playing songs off of Wanderer such as Widowmaker, Manipulator, and Collector each showed the charisma of the band with guitarists Chris Mifsud, and Aleksei Perepelitsa taking turns dominating riffs, while bassist Dominick De Kauwe  and drummer Tyson Dang would provide strong rhythm section but also providing complimentary vocals as well. Keeping the crowd captivated was a top priority, so the band not only include high energy songs, but a cover of Bring Me The Horizon's song Drown as well. Members of the band used high energy antics such as headbanging but also captivating high jumps in a small spaces was super entertaining. Overall the band had great energy, and stage presence, and they are defintely an act to look out for if they come to your area!