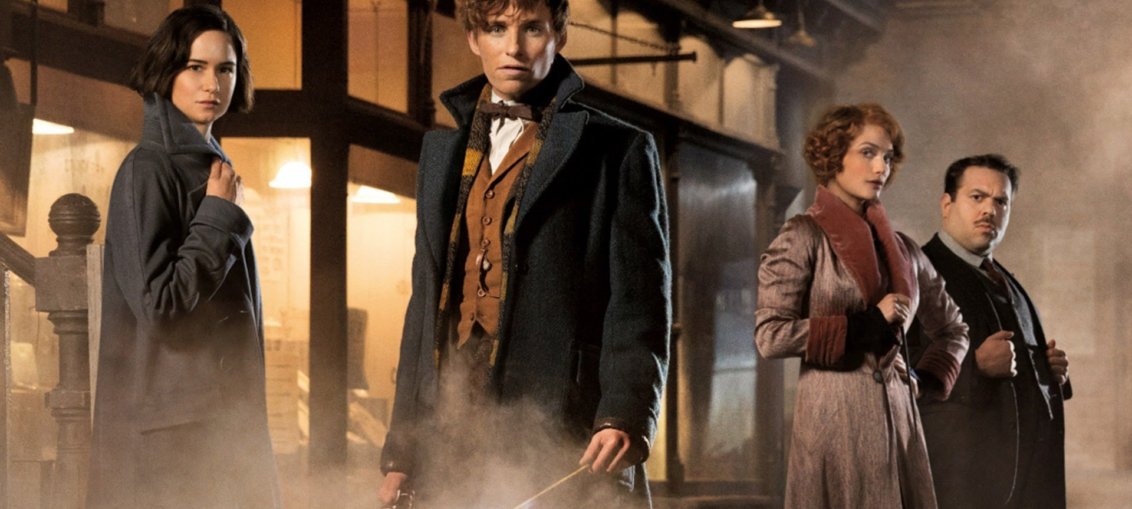 Article By: Alice-Ginevra Micheli
'Come with me and you'll be in a world of pure imagination' – this is the line from the 1971 Wonka Classic that popped into my head as I left the movie theater after this experience.
Another entrant in the Harry Potter Universe, Fantastic Beasts and Where to Find Them, is very different from its predecessors, taking place in another time, another world and with a very different cast of characters. Helmed by HP alum David Yates, the film follows Newt Scamander (Eddie Redmayne) as he enters 1927 New York with a case full of magical creatures who escape and create havoc in this new world.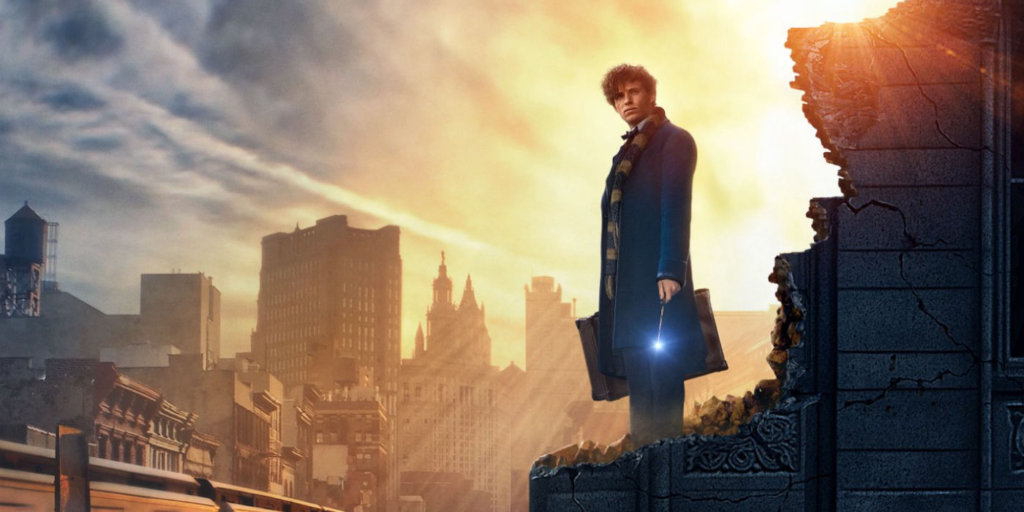 Coming off the back of a very successful and influential series of films, there was plenty of pressure for this new story to deliver. After all, the heavy lifting of the magical set up had been done already, so this just needed to give a new and exciting perspective in a wizarding world that we've already come to know and love. However, introducing something new to an already established world can bring its own set of problems.
The key difference, besides everything, is the fact that the prodigious author J.K. Rowling penned the screenplay herself. This has given way to a film that is quite literally bursting at the seams with plot and fantasy where the constant shift from scene to scene can leave your brain exhausted by the time the credits roll. As a first time screenwriter, it's clear that Rowling has attempted to cram as much set up as possible into this two-and-a-bit hour film, which hopefully will pay off in a big way once the next four come to fruition. Unfortunately as a stand-alone, it has left much to be desired, causing you to exit the cinema with more questions than feelings of satisfaction. That aside, however, the story is still full of creativity, making it easy to feel like a kid again, wondrous at all the magic that is occurring and the various adventures that are taking place.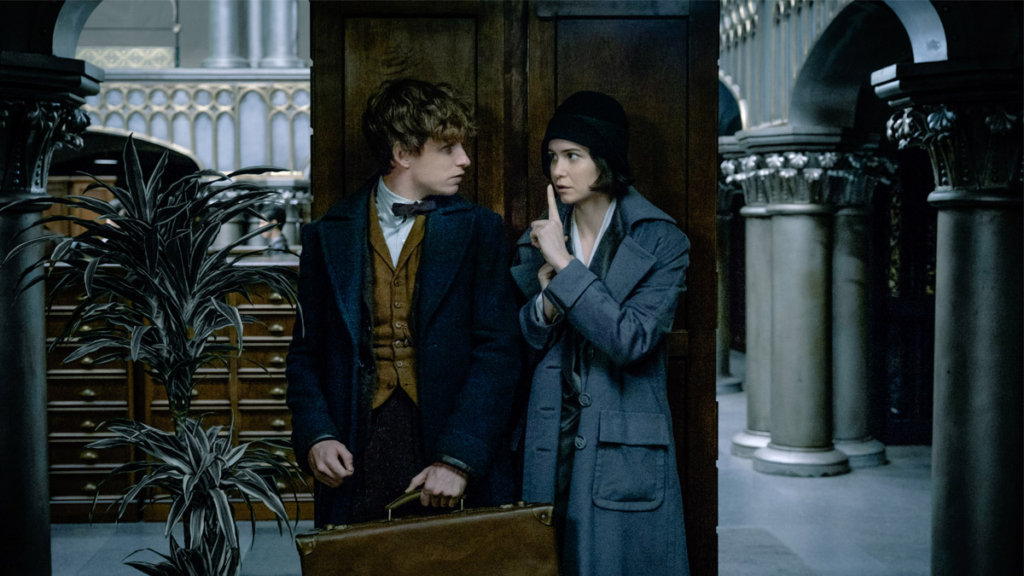 Going back to the director, Yates takes a familiar approach to setting up the story, using the same newspaper exposition technique he perfected in Order of the Phoenix. It's similar inclusions that anchor the film to the Harry Potter World without signposting its relation too heavily, delivering on the most part a very well shot film, with some fantastic bookends to keep the audience wanting for more. As this is the first in a five-movie deal, there is some clumsiness that occurs where pacing is sacrificed in the name of efficient story-telling; this can shell-shock anyone who might have let their attention span slip during the film. For the most part, it's not so much as to poison the rest of the experience, detailing a story that is enjoyable for those watching.
Redmayne's turn as the protagonist, Scamander, introduces a very different character to the magical universe. Instead of being a wondrous and ingenious child, he is an adult with very specific taste and very strong characteristics. He's already grown up, and so the affection for him comes from traits of his that he's clearly had for a long while. Portraying him as an anti-social and withdrawn character allows others to bounce off him to highlight their flamboyancy. His quiet nature also plays upon the traditional scientist motif to create a soft-spoken hero in a world of underdogs, something that might give way for a transformation as the story continues.
Working off this is Katherine Waterson's Porpentina, or Tina for short. As a magical agent, she introduces Scamander and the audience to the American Wizarding world, highlighting the differences in language (nomag = muggle) and magical law. Perfectly adequate as a female lead and a romantic prospect, there is a lot of potential in her character as a whole, but overall not really adding anything significant to the film and its outcome.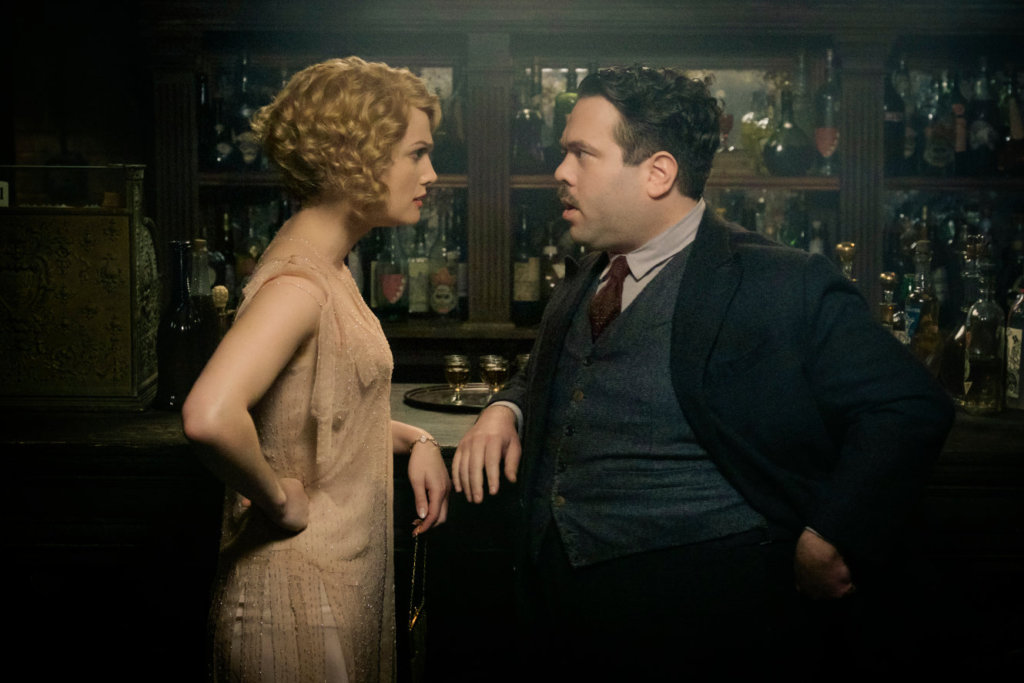 Also to be noted is Dan Fogler's Jacob Kowalski, who acting as the audience, questions and discovers this new magical reality with a sharp wit and endearing personality. Alison Sudol, as Queenie, is also a highlight as a sort of grown up Luna Lovegood. Her effortless charm and raw magnetism creates a strong and interesting character in the story. There are also strong performances by esteemed actors like Colin Farrell and newcomer Ezra Miller, however due to a shaky character and questionable storyline, they are overshadowed and somewhat forgettable.
Finally, we should talk about some of these fantastic beasts that make up so much of the draw, and title, of this film. While the visual effects of the magic and spellcasting are flawless, having been tried and tested over the years, the introduction of so many new creatures is the real draw. Beautiful in their presentation and their creation, they each bring to screen a different personality and quality that will attract interest from all types of people. Whether it's the cheeky Niffler or the majestic Thunderbird, these creatures truly pay off in a big way once they're given space to run and do what they do best. The film certainly didn't skimp on these little animals, and it's all the better for it.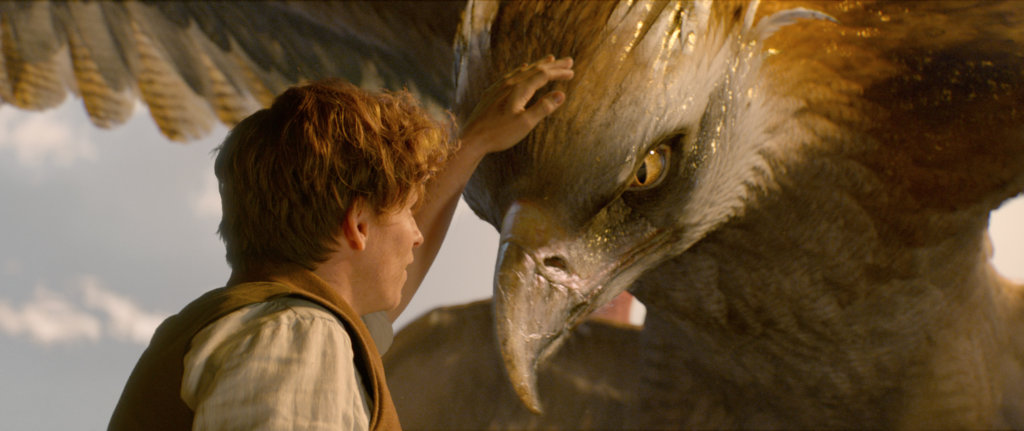 While there is certainly room for improvement, this is a commendable entry into the wizarding world movie universe. With intriguing characters, a brand new world and fascinating creatures, there is enough here to keep even the most cynical among us entertained throughout its runtime. As the lights dim, the familiar Harry Potter music starts to play, and the Warner Bros sign makes an appearance, you'll feel yourself slip back into a world of magic, wonder, and most importantly, a world of pure imagination.