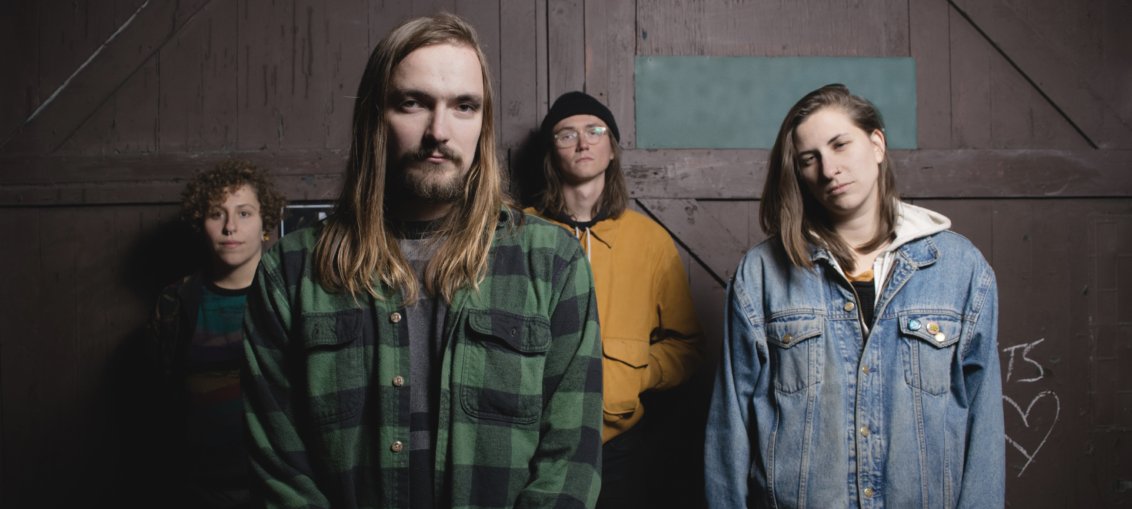 Article and Photos by: Matt Guevara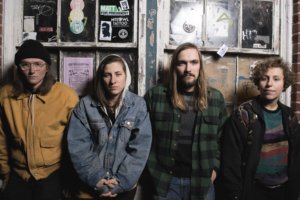 From Boston's underground scene, rock band Bat House is making a name for themselves throughout the northeast. Since forming in 2014, and despite their short history together, the four piece band has gained a very respectable following. Even in a city that is notoriously hard on DIY music, an important outlet for less established artists, Bat House has earned loyal fans, support from the local industry, and a place among Boston's favorite talent.
Bat House is a neo-punk band from Boston, MA consisting of Emmet on vocals and bass, Ally and Shane on guitar, and Pompy on drums. The band is relatively new, but while they do not have an extensive discography, what they lack in quantity they more than make up for in quality, with their first record Ghosts. While they only have two years as a band under their belts, listening to their work, you'd never know it. Channeling artists like Animal Collective and the LCD Soundsystem, as well as punk legends like the Pistols, their quirky multi-genre sounds fit right in with the melting pot of music that Massachusetts has to offer.
As great as their jams are though, nothing can compare to hearing your favorite bands live, and Bat House is no exception. Although their genre may be hard to pinpoint, one thing is for sure. When you see them perform, they're straight up punk. Not only are they killer live, but they play a lot of shows as well. I mean a LOT. Although smaller artists often don't have all the booking resources of their larger counterparts, Bat House has already well surpassed their quota of shows, especially for a band of their youth. Unlike many new bands who often fail to gain recognition in their scene, Bat House never fails to find shows to play, whether at established music halls, or a local basement.
If you are a fan of music I highly suggest giving Bat house a listen, and if you're in the area, I would seriously consider attending one of their future shows.