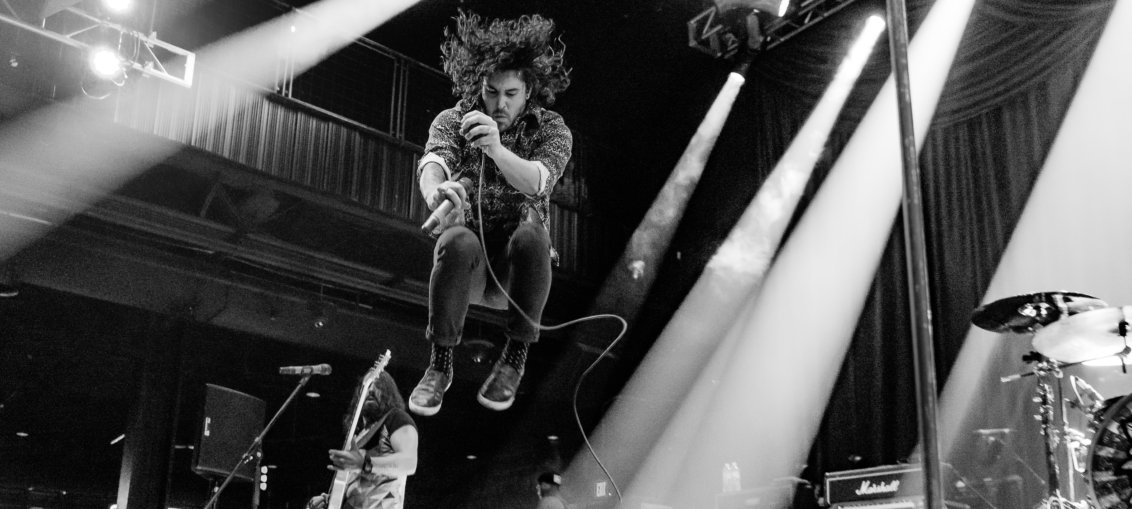 Article and Photos by: Abigail Buckler
Las Vegas, NV –You've probably heard of Red Sun Rising and because you've heard about them you may thing they've been around a lot longer than they have. Relative new comers they have a couple of EP's and independent albums, which makes it hard to believe they are on their inagural major label release Polyester Zeal. If you haven't heard of them get ready to.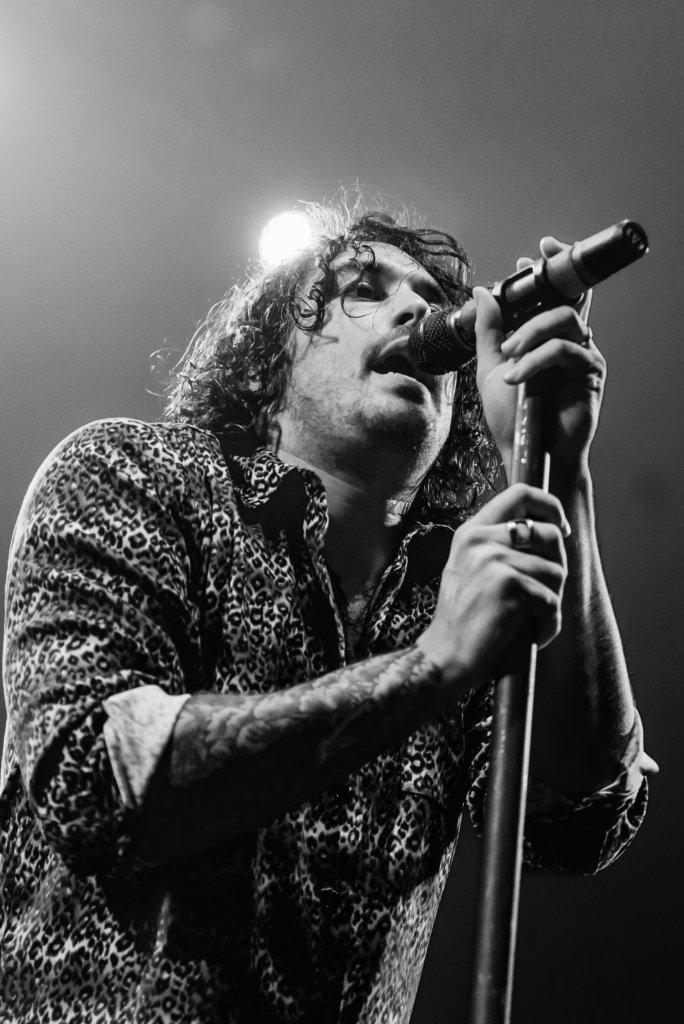 Red Sun Rising earned an opening spot on the current Sevendust tour, which is where we had a chance to check them out recently.  They took the stage at the Brooklyn Bowl washed in red light.  Lead singer Mike Protich walked calmly onto the stage and as soon as the opening song "Push" kicked in he erupted with energy that overtook the stage which the rest of the band matched.  Within thirty seconds the mood for the night was set.
"Push" which is also the albums opener was an excellent way to open the show with it's aggressive sound.  Other songs from the night included "Amnesia," "My Muse" and "Emotionless" with its acoustic elements. Red Sun Rising has a unique alt rock sound, at times sounding influenced by bands like Pearl Jam and other 90's bands with hard rock elements thrown in.  They blend vocal harmonies, acoustic and electric guitars and strong drums to create their sound. Live they are something to watch.
As mentioned they exploded with energy when they hit the stage and the energy stayed throughout the show.  One of the more interesting moments was when they slowed down to do a dark and moody cover of Alanis Morissette's "Uninvited" which is a personal favorite of the band to perform. The way they played this song was haunting and powerful and brief moment of calm in the high energy show.  After that it was all energy with the band members all over the stage including standing on top of the stage side low walls and the bowling ally cabinets.  They commanded the stage for the length of their set.  At time you asked yourself what did I just see, like when Mike Protich began playing guitar, adding a third guitar to the song, then mid song switches instruments with bassist Mitch Bandel before switching back to guitar and then going back to solely vocals, all in one song.  Mitch Bandel and guitarist Dave McGarry provided strong backing vocals which blended into harmonies on many songs.  Drummer Pat Gerasia and Ryan Williams on guitar rounded out the band with an intensity that matched the rest.  The nine song set introduced the audience to Red Sun Rising and the album Polyester Zeal in an excellent fashion and was over all too soon for many people's liking.
Red Sun Rising excels at a stage show with their energy and their unique song style.  It will be interesting to see what they do next.
Set List
Push
The Otherside
My Muse
Uninvited
Amnesia
Unnatural
Bliss
Limitation
Emotionless