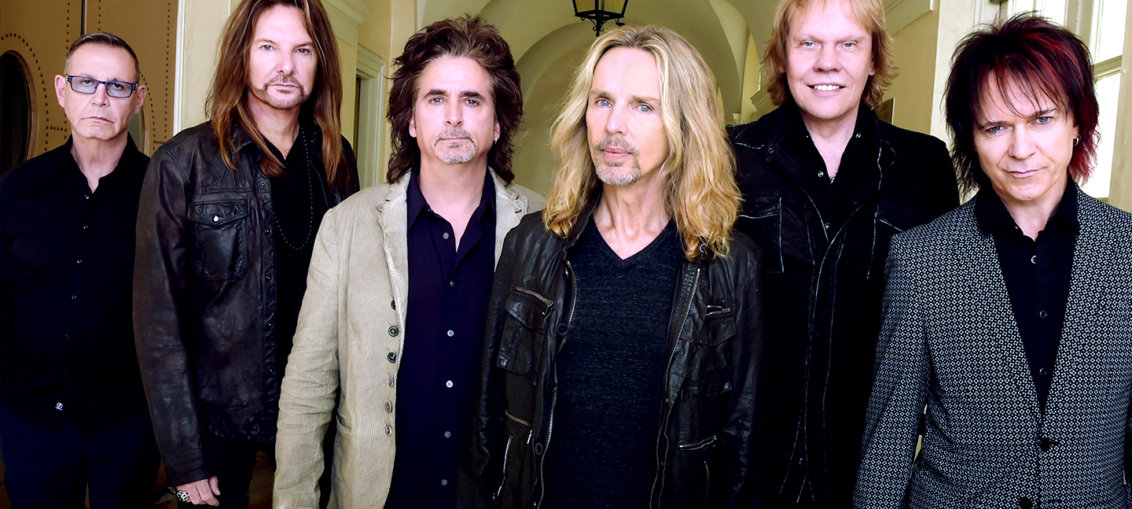 Article by: Matt Guevara
Northampton, MA – In this, at times sleepy, New England town, the historic Calvin Theatre continues to add to the list of renowned artists it has hosted, this time with famed Chicago classic-rockers, Styx. Touring in support of their latest release, STYX: LIVE AT THE ORLEANS THEATRE LAS VEGAS, the Calvin was one of their last northeast stops, and the last announced Massachusetts show for some time to come. Supporting them at the Theatre, thanks to the supporters of local music at IHEG, was Livio Gravini and the Free Spirit Society, performing original tunes with a modern twist on the beloved classic rock sound.
It is rare when a new band can create new versions of the classic-rock style as well as Livio Gravini and the Free Spirit Society, and even rarer when they can perform it with so much energy live. Although some would say you cannot create "new" classics, Gravini's new song "Rainy Days and Sunshine" from The Free Spirit Society's forthcoming album Second Time Around has a catchy chorus and enough twang for it to hold up next to many classic-rock hits. Perhaps Gravini said it best himself though, summing up the show in one word; spirit.
As the last attendees funneled into the theatre, headliners, Styx, started strong with a crowd favorite, "Too Much Time On My Hands". The elitists in the classic rock scene often argue that it is songs like this that give the band it's "novel" reputation, but in my opinion it is songs like these that make them great. After all, they must be doing something right that others did not. As classic rock bands continue to fall off the radar and out of relevance, Styx continues to tour as strong as ever. This show was no exception, as they played crowd favorites and classics including "Mr. Roboto", "Renegade", and of course, "Come Sail Away".