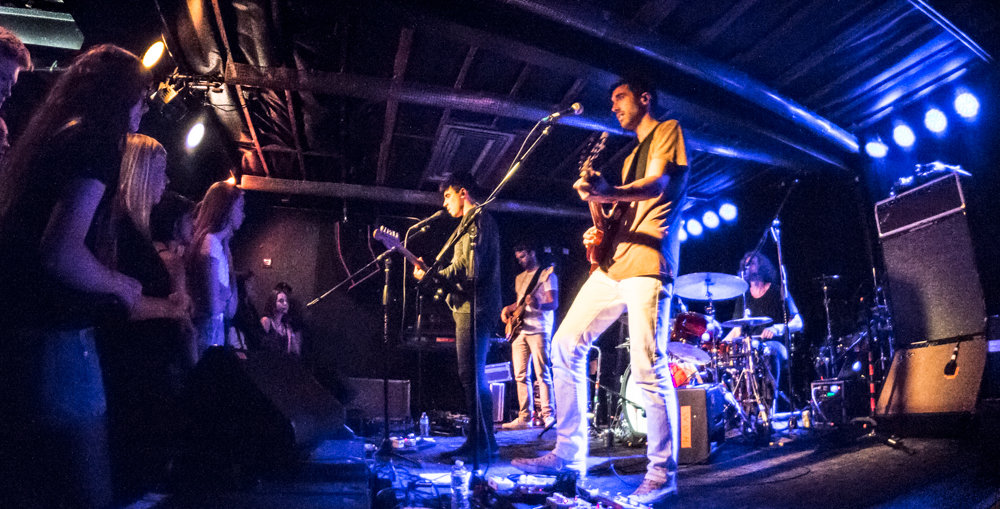 Article and Photos by: Jason Robey
PHOENIX, AZ — London's Wild Wild Horses kicked off a night of indie rock and pop-catchiness to a near-capacity crowd at the Rebel Lounge Wednesday night. The band's 30-min set captivated the audience with songs from their debut EP, Ordinary Life, plus a couple others. The band has only played in Arizona one other time, at a festival, and still managed to bring a loyal following, who knew several of the songs well enough to sing along.
The members of Wild Wild Horses, whose name is derived from the Rolling Stones song, have spent years a session musicians, playing on albums by bands such as Pearl Jam, Mumford and Sons and Adele. Guitarist Billy Adamson, who has played on releases by Amy Winehouse and Jess Glynne), laid out catchy riffs and effect-laden licks, while bassist Jonathan Harvey and drummer Greg Rogove kept a thundering rhythm. Vocalist Jack Edwards worked the audience well, climbing on the stage monitors to tower over the front row throughout the set.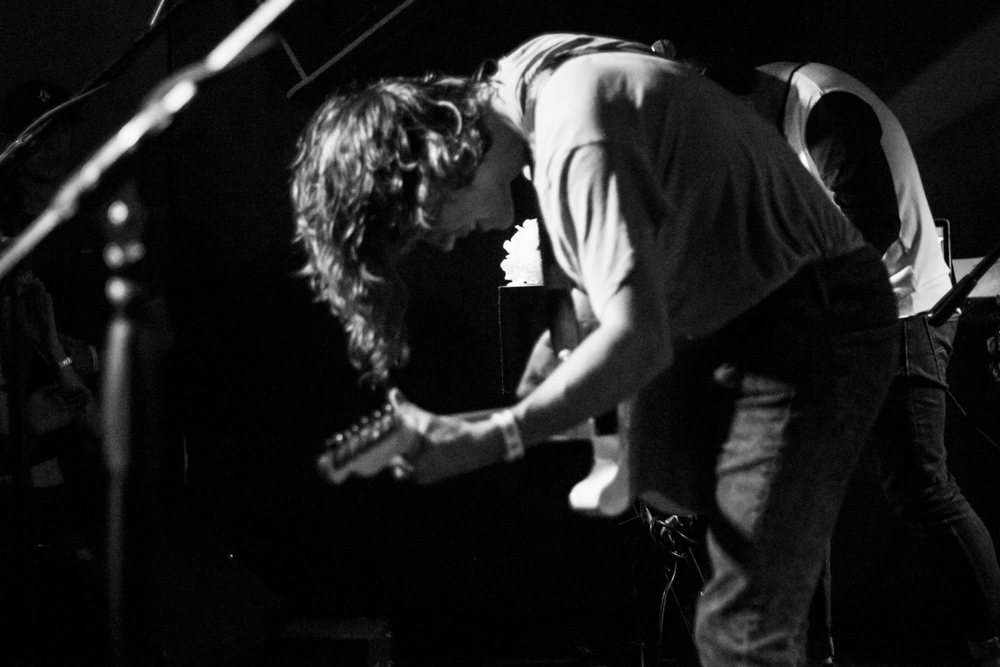 Following a short break, Made Violent, from Buffalo, NY took the audience by storm with a half hour of grunge rock, bringing thoughts of 80s/90s Seattle bands such as Nirvana and The Melvins. They rocked through crowd favorites from their self-titled EP, such as "Two-Tone Hair" and "Inside Out." The band is currently between record labels, but will hopefully be releasing new music soon.
The headliners of the evening, From Indian Lakes, delivered their entire hour-long set under dark green, alien-like lighting, playing their blend of emo and pop-influenced rock to a mesmerized crowd. Named for vocalist Joey Vannucchi's hometown, the band ran through fan-favorites from their previous albums, as well as songs from their latest, Everything Feels Better Now, released earlier this month.