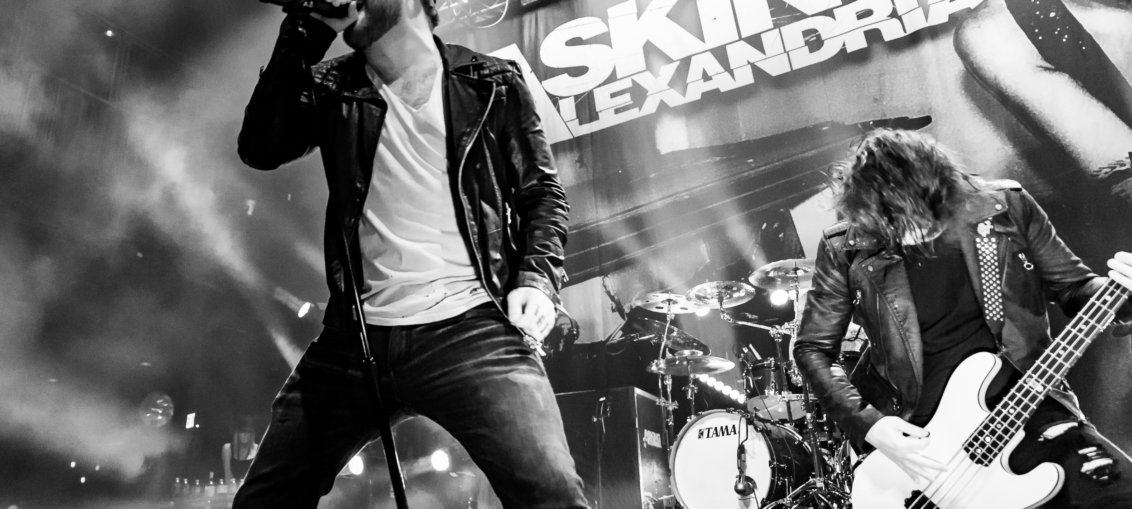 Article and Photos by: Abigail Buckler
Las Vegas, NV — Asking Alexandria's 10 Years in the Black tour made a recent stop in Las Vegas.  This is an impressive tour of bands on the Sumarian Records label including Bad Omens, After the Burial, Upon a Burning Body, I See Stars and Born of Osiris.  6 bands in one night is a large line up and a show that shouldn't be missed.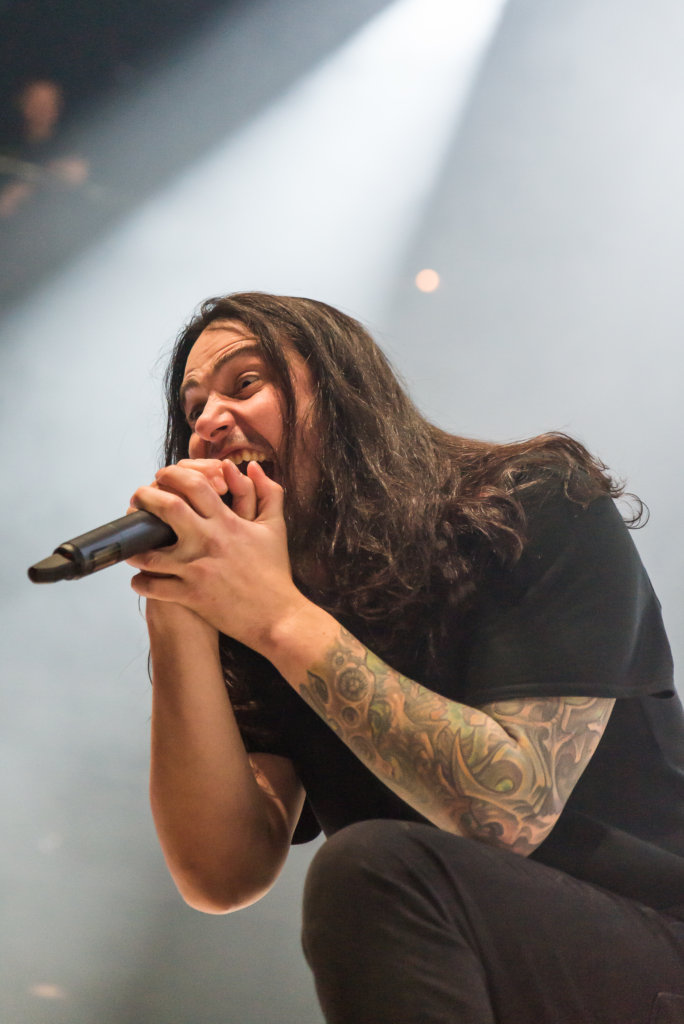 Each of these bands brought something unique to the show covering a variety of styles and genres in the heavy music scene.  The crowd really started to grow and get into it for Upon a Burning Body a MetalCore who's energy really kicked the show into high gear.  Following them was I see Stars hailing from Michigan.  They were a different sound, more electronic so the crowd was less aggressive but still very energetic and into the show.  Their set was a highlight of the evening with their front man Devin Oliver commanding the stage.  Following them was Born of Osiris. I have had the opportunity to see them before on the festival circuit, but never in a setting like this.  The set was intense, as is expected from a deathcore band, but the crowds reaction was impressive.  From start to finish there was crowd surfing and moshing which was accentuated buy the heavy beats, growling vocal and strobe lights.  This was a powerful set and a great way to get ready for Asking Alexandria.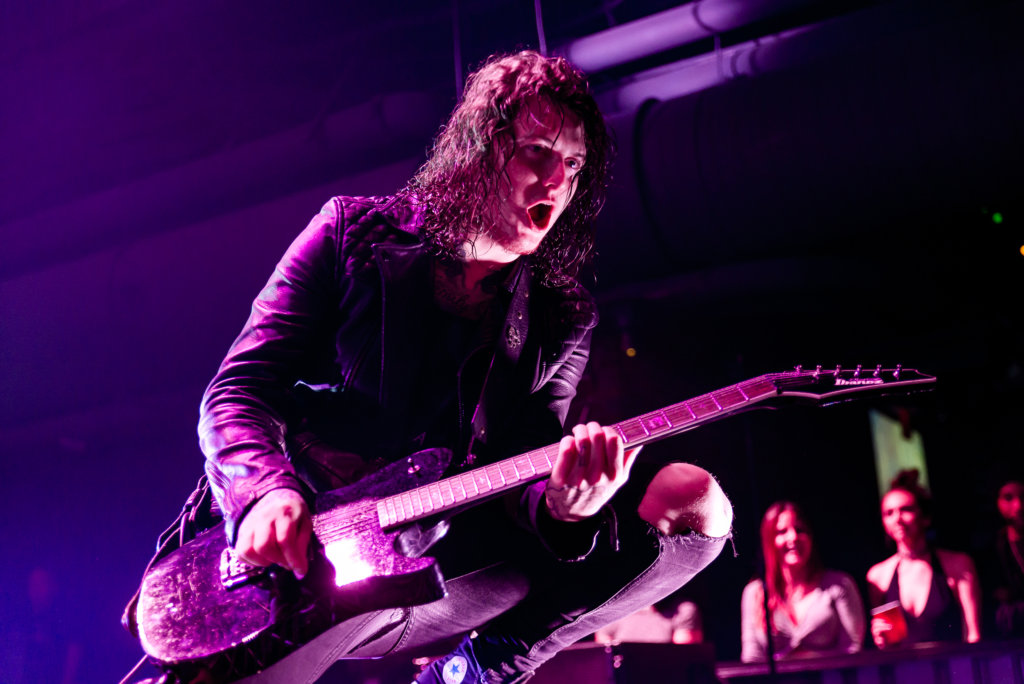 I was excited to see what Asking Alexandria was going to do.  I have seen them many times before.  For those who aren't familiar they began with Danny Worsnop on vocals, he departed the band in 2015 and was replaced by Dennis Stoff who left the band recently to be replaced by Danny, returning Asking Alexandria to the founding lineup.  I had seen both versions live previously.  I was particularly impressed with Asking Alexandria when they opened for Bullet for my Valentine on the recent British Invasion tour. That was a high energy set led by Dennis.  Having seen both I wasn't sure what to expect since in my past experience they were two different shows.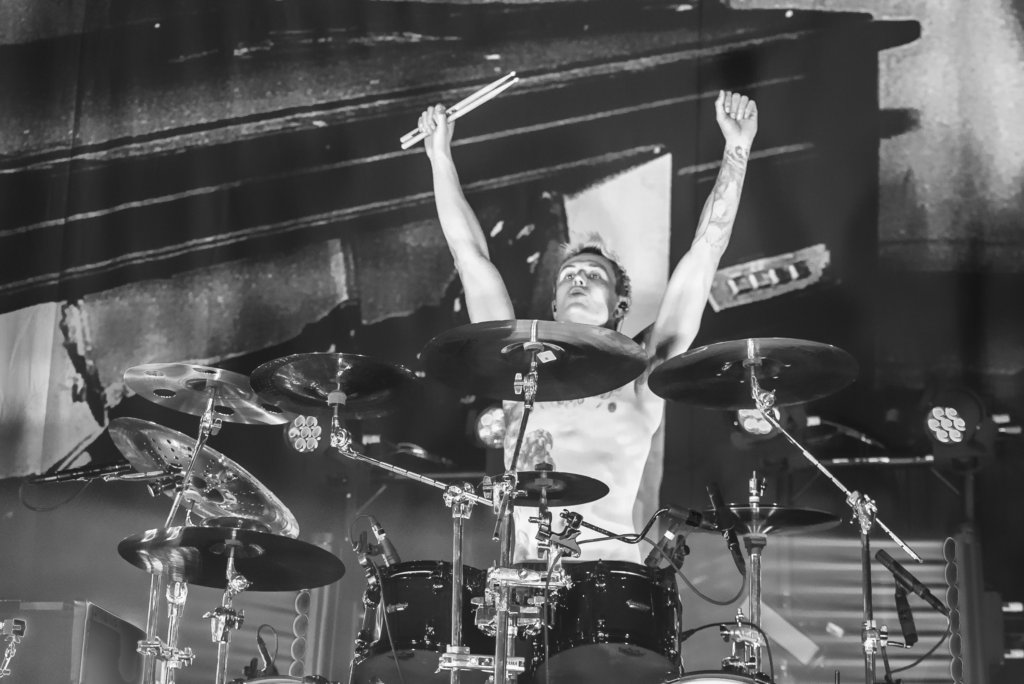 The crowd was clearly excited to have Danny back chanting his name before the set began. The band took to the stage and Danny was clearly glad to be back and it was good to see them together again particularly Danny with Ben Bruce.  Ben has commented in the past how good it is to have Danny, one of his best friends back in the band. Danny was quick to explain when talking about this tour they weren't sure how they should go about the set so they decided they were going to take you on a journey and tell a story.  They did just that.  The songs they chose including "Dear Insanity" "Moving On" and "The Final Episode" all wove into this story of Asking Alexandria and where they have been.  The disappointment was there was no coverage of the album The Black which is an amazing album with some songs that have been performed incredibly live.  If you saw them on their last run through the States when they perfomed songs from this album you were definately missing them.  With the lineup change there might be legal reasons why those songs were left out or they really just wanted to focus on the Danny era of songs. They were missed and it would have been nice to see Danny's take on songs like "I Won't Give In." Still the set was powerful and the crowd enjoyed the story format and the trip through their history.  At times there were un-necessarily long pauses between songs, which was out of character with this band, but I am writing that off to the fact that this lineup reunited pretty much immediately before this tour began and they are still coming back together as a unit, or maybe they were doing it to build anticipation which if that was the goal it worked.  The crowd was waiting on every song and they clearly enjoyed the reunited lineup.
Overall this tour is high engergy, agressive and the crowd clearly enjoys every minute of it.  Unlike other shows there were no bands or times that you could point to the crowd being less or taking a break. For six bands this is impressive.  I look forward to seeing more tours like this where a record lable is representing thier lineup completely.
Set List
Welcome
Dear Insanity
To the Stage
Someone Somewhere
Run Free
Death of Me
Moving On
The Road
A Prophecy
American Average
The Final Episode
Sincerity