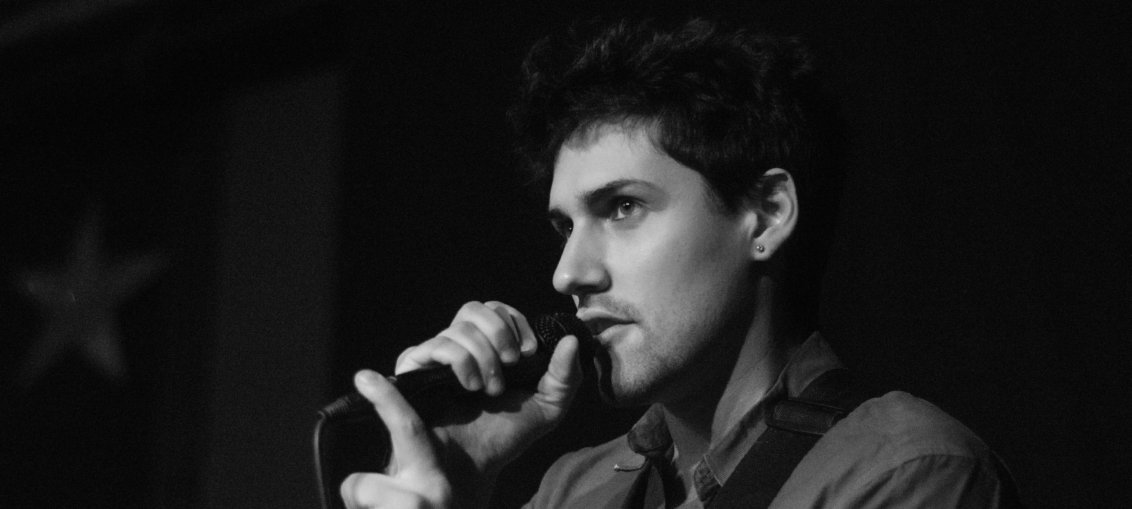 Article and Photos by: Matt Guevara
Easthampton, MA — Downtown Boys is a dance-punk band from P-town Rhode Island, and recently released their newest record, Full Communism. A true punk band in every sense of the word, "the Boys'" music focuses on socio-political injustice, and aims to empower people of all races, genders, and orientations. As part of a brief tour through New York and New England, Downtown Boys returned to western Mass, shaking things up with their saxophone-ey punk angst.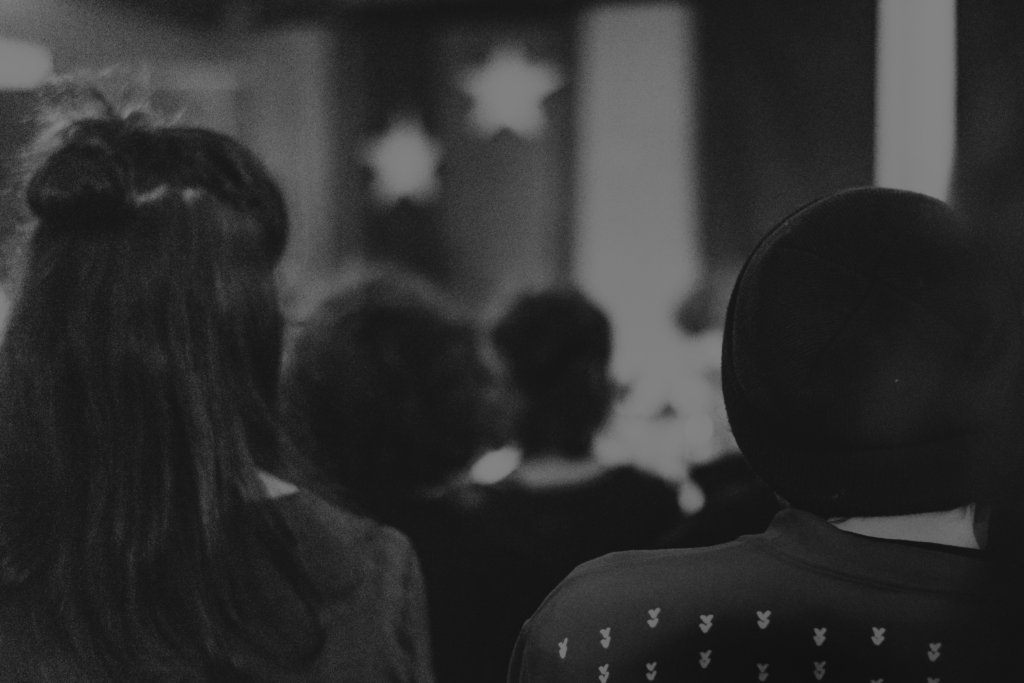 Starting the night were electronic hard rockers, Perennial. Playing like seasoned pros with an 8-bit vibe and doom-ey hooks, I was surprised to find out that they are so unknown to the world. Coming out with guns blazing, Perennial performed songs from their first EP, Early Sounds for Night Owls, as well as ones from their yet to be officially released album The Symmetry of Autumn Leaves. I have heard a lot of undiscovered artists, some good, some not so much. However, if you are a fan of heavy music and in the market for an update to your iTunes library, I would recommend that everyone at least checks them out.
Following Perennial, Ruune performed their poetry-like pop tracks. The real highlight of the set, though, was the blend of samples, eclectic mixing, and variety of natural and synthesized tones present in the music. By looping their own voice, tracks, and improvising vocals, Ruune goes far beyond what most artists are comfortable with, or even capable of doing.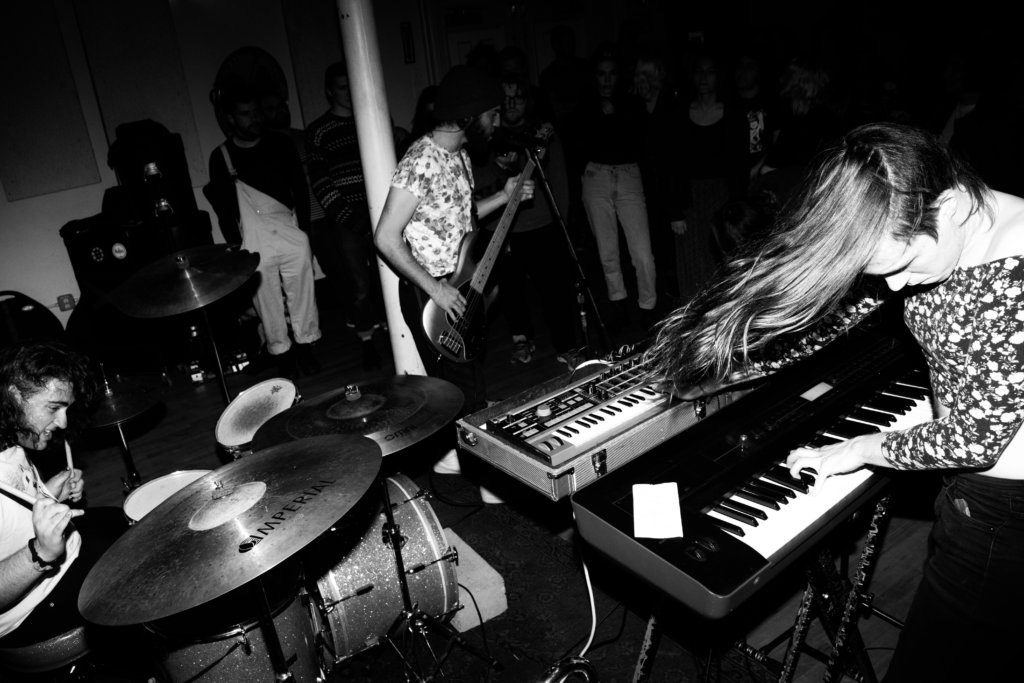 Maybe it's because they remind me of my favorite band, Orbs, (or more likely because they are great artists in their own right) but on this night, I, and many others, couldn't get enough of Connecticut-based math rock band, Space Camp. Playing what they describe as "hell music," these wild campers have a level of energy in their live presence that is quite honestly hard to come by. Their mosh-inducing sound, experimental technical aspects, and creative use of keys in their work, besides being a good listen, are above all something you can really just go nuts to; a key aspect of great punk rock. Space Camp is the type of music that you generally either love or hate. However, if you enjoy a little weirdness in your jams, then their music is probably for you.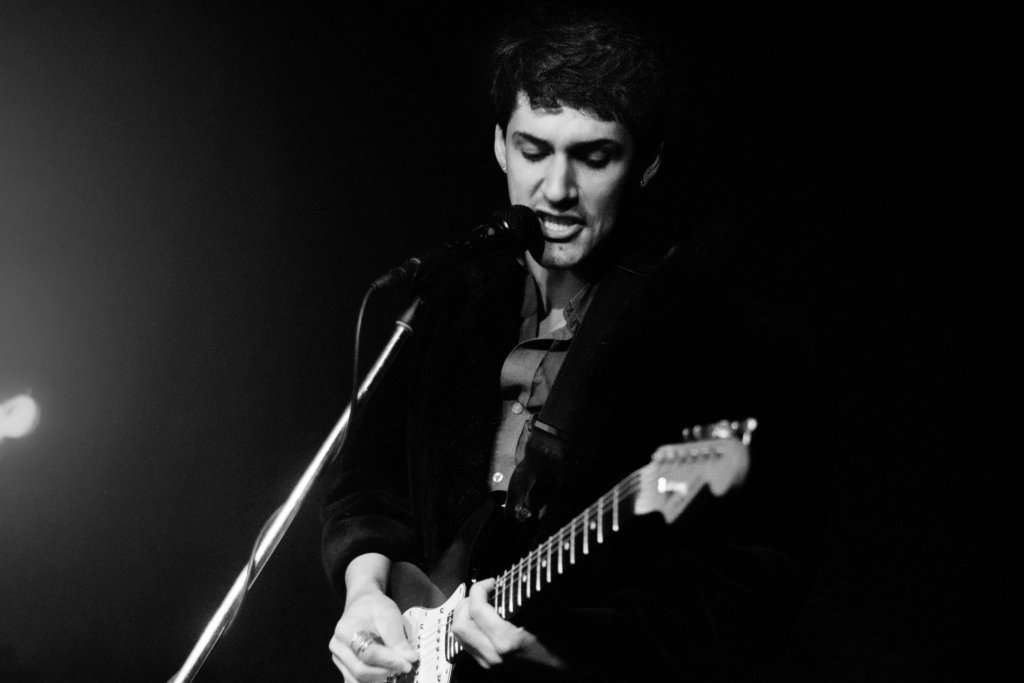 At smaller or local shows, more often than not the opening bands are the ones drawing a crowd, and many of the attendees wind up leaving before the headlining band ever hits the stage. This is not the case with Downtown Boys. Opening with their fan-favorite, "Wave of History", they set themselves up for an intense night right off the bat. From the first song to the end of the set, their empowering energy was non-stop, and it was reflected in their fan's uplifted and rowdy attitude. Although their energy was great though, Downtown Boys' most powerful aspect is the level of support for their fans that goes into their work. Filling the room with messages of equality and acceptance, it is clear why so many people love them. They are the kind of band that leaves you feeling good about yourself and your community, and brings people together at every show.