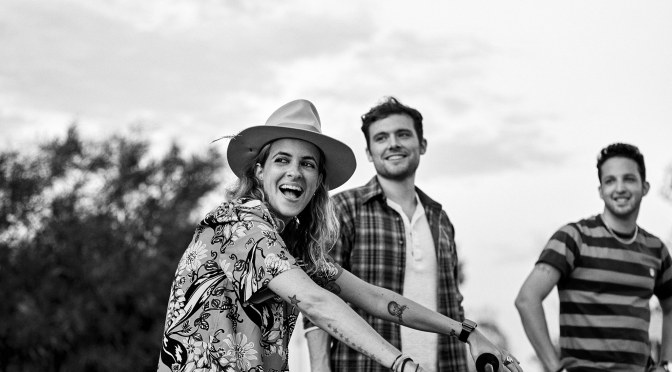 Article by: Huimin Li
"Give it all or give me up
I won't settle for enough
It's the highs and it's the lows we remember, remember…"
These lyrics would keep popping out in your head if you listen to "Good News" several times, a new single produced by LA-based band, Ocean Park Standoff. Comprised of internationally renowned DJ and musician Samantha Ronson, singer and songwriter Ethan Thompson, and drummer Pete Nappi, Ocean Park Standoff came together in late 2014 when Ronson and Nappi paired up for a songwriting session.
As Ronson explains, their new release "celebrates the small victories in life." If you have ever visited a beach on a chilly rainy day, you would probably understand what the band is trying to express. "It's about recognizing that you have no control over how insane the world is, and trying to have fireworks for the little things that make you feel good." The sunshine of this band, mixed up with all the struggles, frustrations and depressing moments, would stand by your side, as they always do.
Yet another single, "Photos & Liquor," has a very different vibe. It's more experimental, and offers a very interesting angle about people falling out of love. "Good News" now has over 2 million Spotify streams, and their EP will be released on March 3. Look forward to seeing more from this band, as they have unlimited potential.