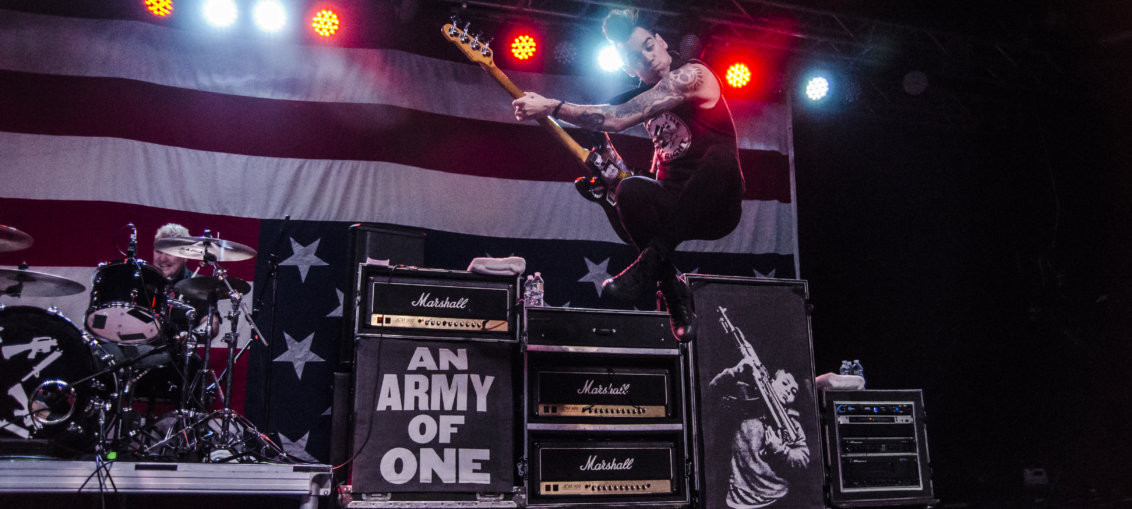 Article and Photos by: Sam Fallone
Raleigh, NC – Anti-Flag and Reel Big Fish celebrated the 20th anniversaries of their albums Die For The Government and Turn the Radio Off by playing them in their entirety all over the U.S. Despite the clash in musical styles, tons of fans came together on this rainy Sunday night to have a great time.
The night started with Milwaukee-based punk band, Direct Hit! taking the stage. They drew the audience in right away with their angsty yet catchy music. A few songs in, they invited Reel Big Fish up to the stage to play a song with them. The crowd loved it and Direct Hit!'s punk roots mixed with Reel Big Fish's trumpet, trombone, and saxophone sounded great together. They progressively got louder and angrier as their set went on. By the time they were playing their last song, they had multiple mosh pits and a circle pit going.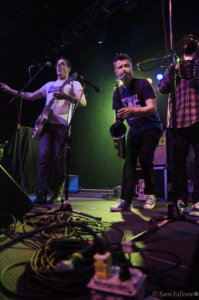 Punk rock/reggae band, Ballyhoo! came on next that night. I had seen Ballyhoo! on Warped Tour that past summer and was so excited when I found out they were one of the opening bands on this tour. They put on a fun show and really seemed to be having a great time up there. Their punk and reggae sound made them a huge hit with both the Reel Big Fish and Anti-Flag fans that night.Everyone in the audience couldn't help but dance and sing along to their music.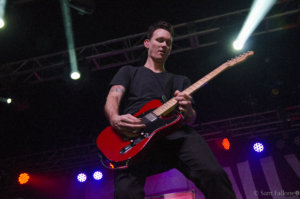 Anti-Flag kicked off their set by playing most of their album Die for the Government. They left out a few songs but played a bunch of hits off the album including 'Drink, Drank, Punk," "Die for the Government," and "Fuck Police Brutality." The remainder of their set consisted of some more recent songs and a cover of The Clash's "Should I Stay I Go." The crowd was full of punks of all ages and there definitely wasn't a dull moment during their set. There were mosh pits, circle pits, fans pointing fingers and screaming along to the lyrics, and band members jumping all over the stage. Well-known for their political activism and with the inauguration having been just a few days ago they also took some time to talk about what's been going on with the country. They also announced that there would be a table set up for anyone interested in donating bone marrow to those in need in the future.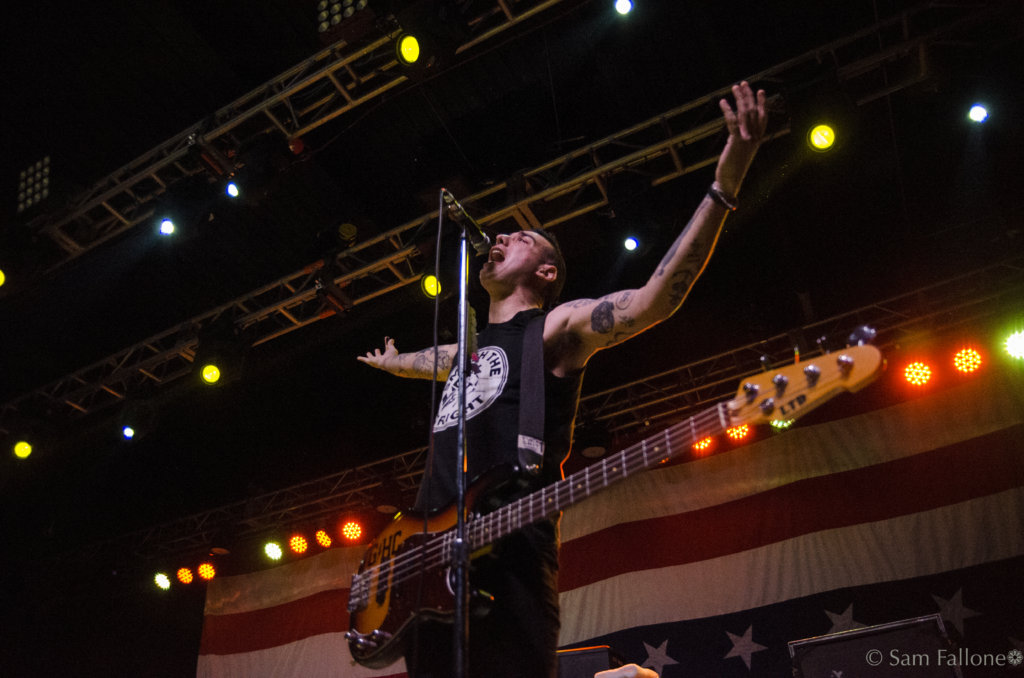 The mood completely changed when Anti-Flag left the stage and their upside-down American flag backdrop and red and white lights were replaced with bright blues and yellows and images of fish. Reel Big Fish came out on stage with clashing outfits consisting of like Hawaiian shirts and cheetah print jackets. Their upbeat ska punk sound had the audience dancing and singing along their entire set.  played their entire album Turn off the Radio.  They joked about forgetting to play a song off the album then broke into a cover of The Mighty Mighty Bosstone's "The Impression That I Get." Even though Anti-Flag and Reel Big Fish have both been around for close to 25 years, they were still as lively as ever and didn't lose the crowd's attention for even a minute.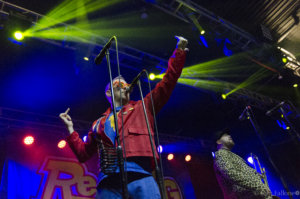 If the tour is making its way near you, I would highly recommend coming out for a fun night!