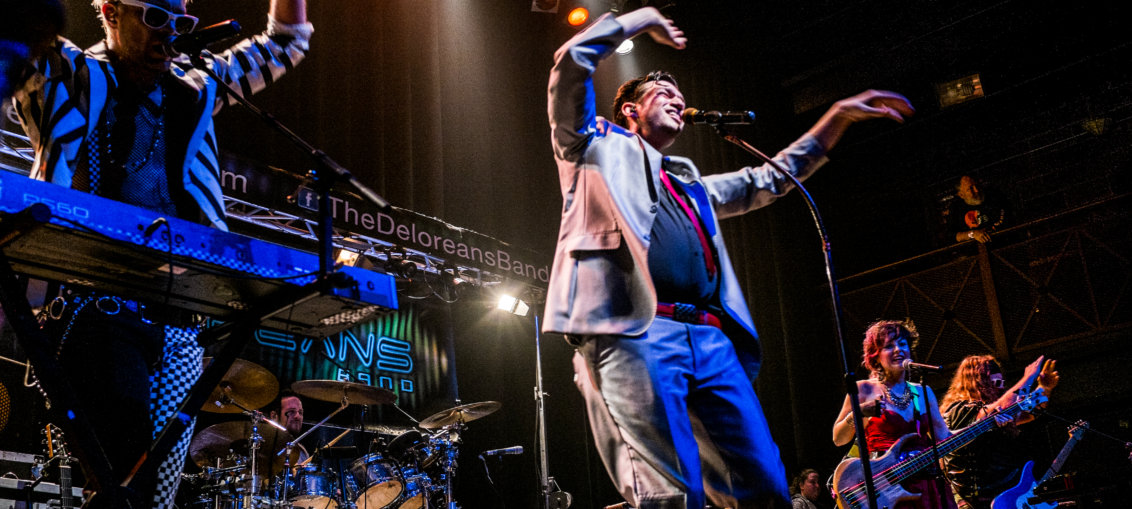 Article and Photos by: Jennifer Barongan
The vibe that The Deloreans 80's Band put out at the Norva this past Tuesday evening was unlike many of the shows that they have done in the past. They certainly brought an element of surprise, even to those who closely follow this band. The Deloreans never disappoint and never fail to not only bring out a good sized crowd, but to frequently pack a house. Let's just say that Tuesday night did not break that trend for them!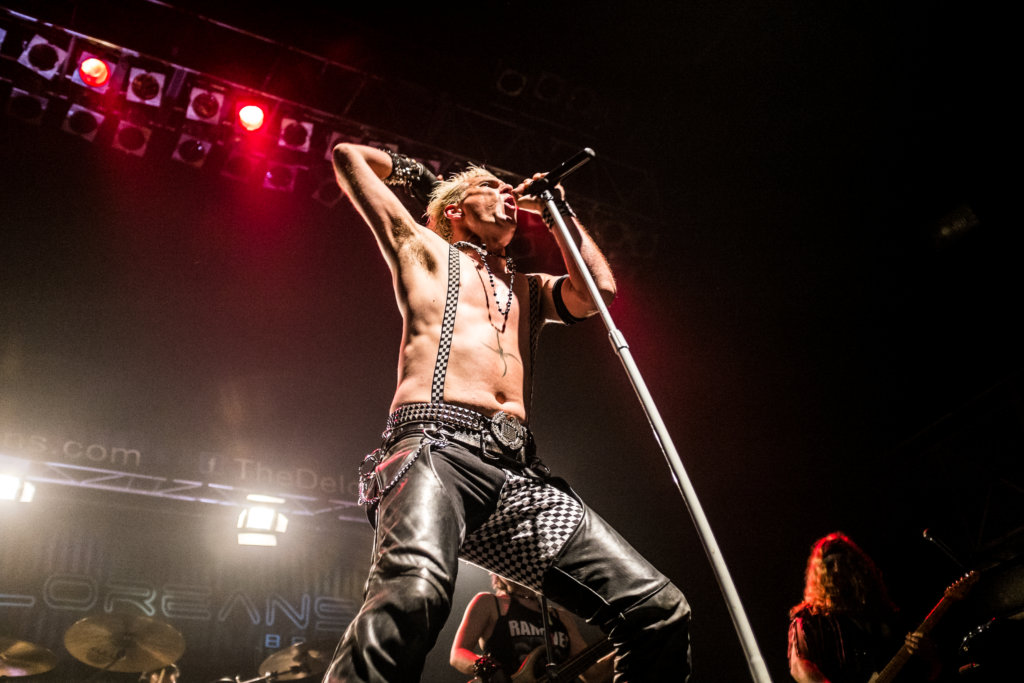 18 minutes until showtime and the front rail is already lined with people of all ages, decked out in their best and most colorful 80's gear and awaiting a fun, dance-filled night out. The crowd that comes out to see The Deloreans play is always a mix of everyone and anyone ready to have a great time. The show began in an unexpected manner compared to a usual Deloreans show. Fun facts about the artists were read as short introductions before each performance.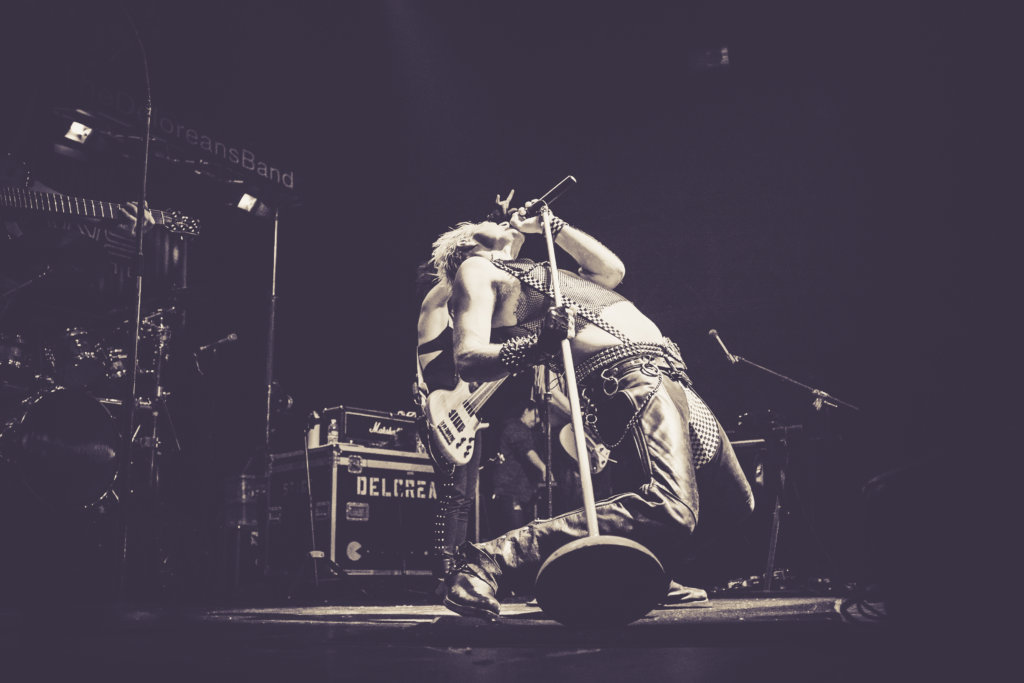 This was their 'Pre- NYE show' featuring Cary G singing Tears for Fears' "Everybody Wants to Rule the World" and Rick Astley's "Never Gonna Give You Up." Melanie Delorean performed Cyndi Lauper's "Time after time" and "True Colors" and when "Girls Just Want to Have Fun" began, it drew a crowd of dancers from the audience up onto the stage. After the short intermission, we saw Windle Mcfly as Billy Idol and Tommy rocking the cow bell as Twisted Sister's Dee Snider. There were even tributes to the late Prince and David Bowie performed by Windle and Jess Mcfly. The Deloreans perform exceptionally well and they have loads of fun while doing so…and it shows!