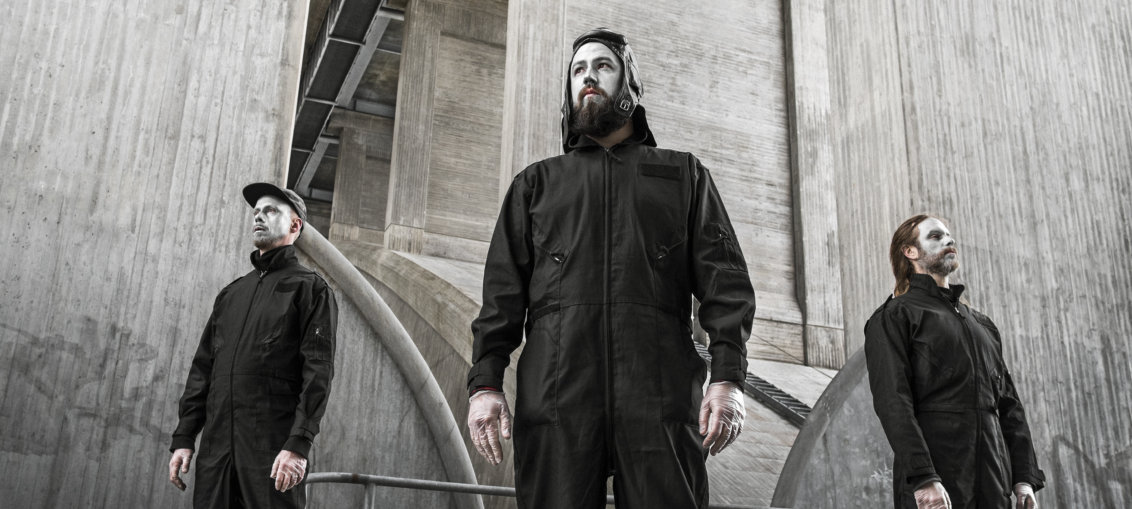 Article by: Steven Principato
Hardly sparing us a subtle or gradual introduction to their fourth studio release, titled simply Aliens, Satan Takes A Holiday tosses the a cinder block through the listener's windshield judging only by the heavy-handed ferocity of their opening track "Good Cop, Bad Cop." Obviously taking no holidays of their own during the production and recording of Aliens, this dynamic trio from Sweden;  an icy but progressive wonderland that refuses to cease in churning out catchy, albeit tacky artistry ever since the unleashing of ABBA upon the vulnerable people of earth many decades ago – gives us 12 brief and consistent tracks, heavy in body moving bounce, and rich in the undying garage spirit.
Aliens, is a record recurrent with evidence pointing in the inspirational direction of familiar garage rooted artists. With the familiar sounds of The White Stripes and The Yeah Yeah Yeahs to an Elvis-like, Pseudo-rockabilly theme under the assault of a lead-footed stomp, specifically conspicuous on the track "Queen Mother", Satan Takes a Holiday, despite their wide range of influence effectively condenses their heavy-handed song craft into 3 to 4 minute lumps of sweet satisfaction, minus the extra calories. Graciously reserving a later slot in the record for a pleasant surprise in the form of a frequently revered, (possibly more ridiculed) Beatles Track that intellectualizes that burning question that has baffled mankind for generations, that being"Why don't we do it in the Road?", Satan Takes a Holiday covers this suggestive White Album classic with genuine respect, maintaining the original's garage inspired spirit (even if that garage happened to resemble the very Abbey Road Studios in London).
With ardent scientific efficiency in the sacred and delicate art of creating infectious rocks songs with a less-than-lethal edge, Satan Takes A Holiday un-apologetically holds the ever-burning flame of simple, yet catchy garage rock that effortlessly dominated the charts during the opening years of this century with Aliens. In every genre of music there will be a collection of post-trailblazing eternal keepers of the flame who bare the burden of maintaining the original fires in which ignited their scene rather than "charming the snakes" of a profit motivated industry. Satan Takes A Holiday's latest release Aliens, available on Despotz Records encouragingly reinforces the ambition to do what you love, musically or otherwise.