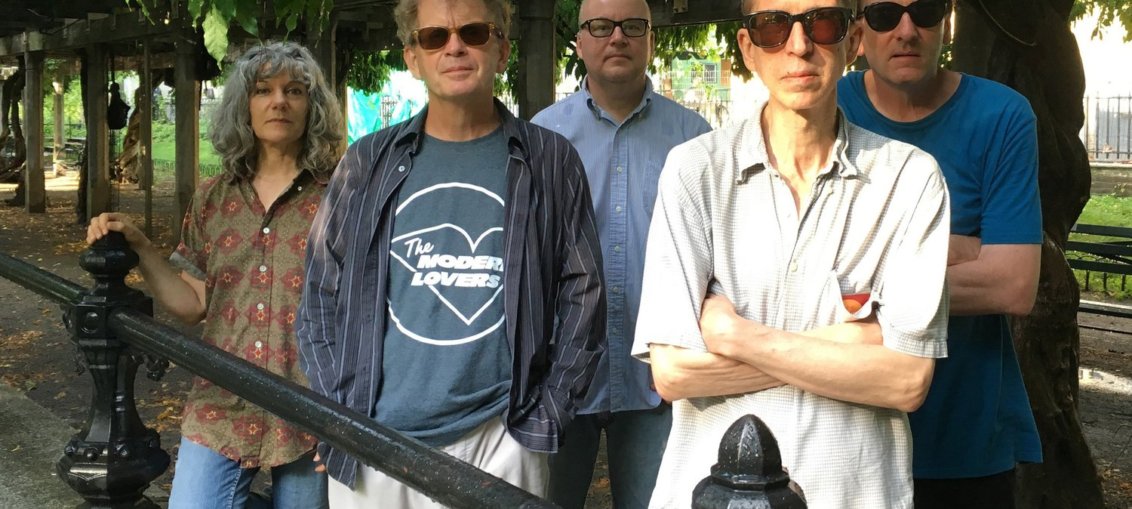 Article By: Matt Guevara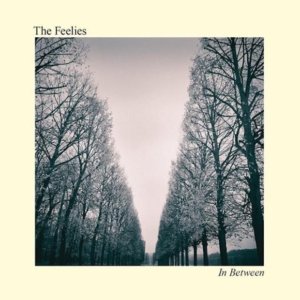 Much to the surprise of fans, mellow Jersey indie rock band, The Feelies, are back after a 17 year hiatus. And, although they have been mostly inactive since their famous performance opening for Sonic Youth at Battery Park back in 2008, they recently announced the release of their long awaited sixth full album, In Between.
As the album opens with the title track, "In Between", I was reminded of the intro to "Here Comes The Sun", but much, MUCH, slower. I guess it kind of makes sense though, after more than two decades without any new releases, to begin their newest album with the melodic, feel-good vibe that it brings to the table. I had similar feelings about the next track on the album, "Turn Back Time", as well. One thing you should know about it is that the progression from this slow beginning to the more energetic songs later in the album is pretty slow, but for those who like faster paced music, if you can get past the first few songs, it will be well worth it.
"Stay the Course", the next track on the album, is in my estimation where things really start to pick up. And not just because it's the first song on the album with much more than a few chords being strummed. A welcome change of tempo, "Stay the course" is a much more listenable song for today's adhd music consumption, and the lyrics behind it are a great example of how the band has changed over their hiatus, as well as(perhaps more importantly) how they haven't. Next on the album, "Flag Days", is a song that I have no issue naming as my favorite from the record. I wouldn't call The Feelies an "anthem" style band, but of all the songs on their newest release, this is for sure a standout song. With a catchy hook and some serious guitar action, "Flag Days" isn't exactly the song you listen to this album to hear, but it is a song that just about anybody can get behind, and get down to.
Going into the next song, "Pass the Time", I am reminded more than most other songs on the album of older work by the band, and other similar music from the 80's and very early 90's, when they were at their peak; and right before they went on hiatus. "Pass the Time" is a perfect example of their low key, soft, and intimate sound that old fans of the band will love.
The Feelies have gained a reputation for their often forlorn sound, and while I have found In Between to be very upbeat for the most part, their song "When to Go" definitely exemplifies this aspect of their music. With gloomy lyrics, and intimate as well as haunting Grateful Dead-esque acoustic guitar, this is a rare appearance of some of their more introspectively melancholy themes on the record. Don't get the idea that they are all doom and gloom, though, because up next, "Been Replaced" brings it right back to their unique sound. With story-like lyrics and in-your-face guitar, this is another song that really showcases their at times quirky sound.
"Gone, Gone, Gone", like "Flag Days" is another standout song on the album. Keeping the vibe going with both velocity and yearning vocals, "Gone, Gone, Gone", unlike some artists' songs, doesn't make you choose between soulful lyrics and great instrumentals. Up next, "Time Will Tell" kicks off with a blend of melancholy flute and instrumentals, but picks up quickly and transforms into what I think is the most feel-good song on the album. Alternating between slightly suppressed vocals and summery guitar with a healthy dose of flute as well as other instruments, "Time Will Tell" is certainly one of the more complex and striking tracks on In Between. Transitioning seamlessly into "Make it Clear", Vocalist Glenn Mercer brings the tone down a bit with his soft vocals one more time before bringing the album to a finish.
To close the album, The Feelies end with a slightly jarring reprise of the first and title song, "In Between". While this could be seen as a gimmicky way of adding value to the album, I promise you it is not. Featuring aggressive and synth like guitar as well as much more emphasis on the drums, this added bonus is an interesting deviation from the sounds of the rest of the album. While the comparison of the Feelies to Velvet Underground can be overused, here it 100% reigns true, as they end the album with a long, drawn out, 9 minute electric -driven jam session(or something to that extent).
The Feelies may be back, but the question for any artist that goes off-the-grid for almost 2 decades is – Is it the same band that broke up all those years ago? In short, yes. As their lyrics proclaim, The Feelies are back with the same vitality that made them an awesome band in the first place.