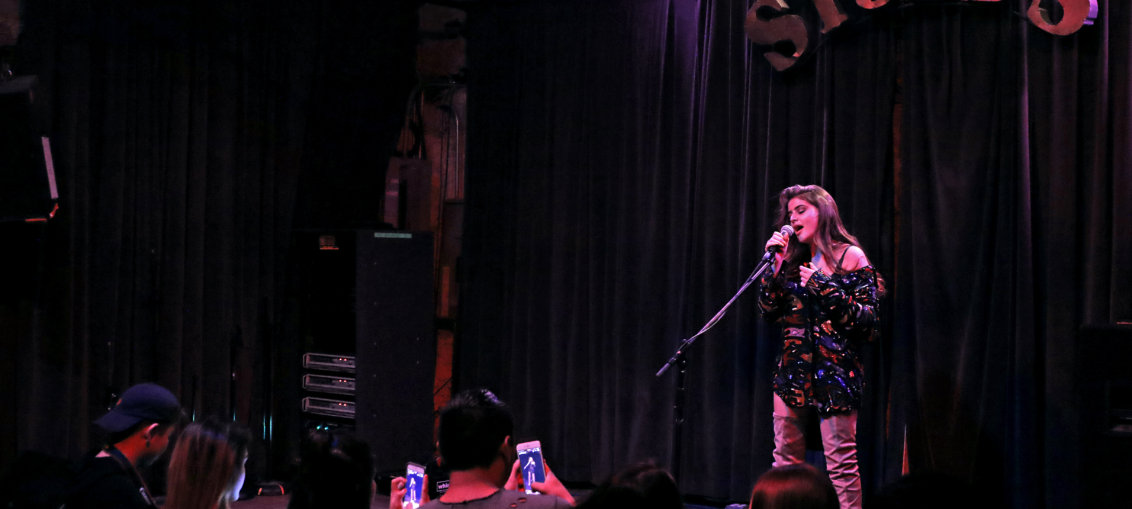 Article and Photos By: Joshua Guerra
Austin, Tx – Social media star Lauren Giraldo brought her headlining tour to Austin in support of her latest EP Only Lovers.
It was held indoors of Stubb's BBQ where a number of small acts perform before playing the outdoor amphitheater stage. For being a very small venue there was a little over 40 people who were in attendance to see Giraldo perform. Known on the internet from YouTube and Vine, Giraldo was very much like her internet self by being funny and engaging with her fans in the crowd. She expressed her love for music artists such as Rihanna and Ariana Grande, and performed two covers of theirs, Rihanna's "Love on the Brain," and Grande's "Everyday" to the crowd's delight.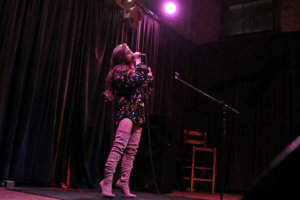 The show was very short with only 6 songs on her setlist, as Giraldo is a new rising artist that performs covers and has very few songs of her own. Even so, that did not stop the crowd from loving her performance and singing along with her. She gave a small taste of some new music she has been working on and the fans seemed very receptive to it.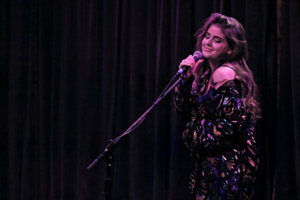 Giraldo still has a few more dates on her tour where it would end in New York at Webster Hall on March 7th. There's no doubt that Giraldo will be hitting the studio after her tour to work on new music and eventually put out a full length album for her fans.