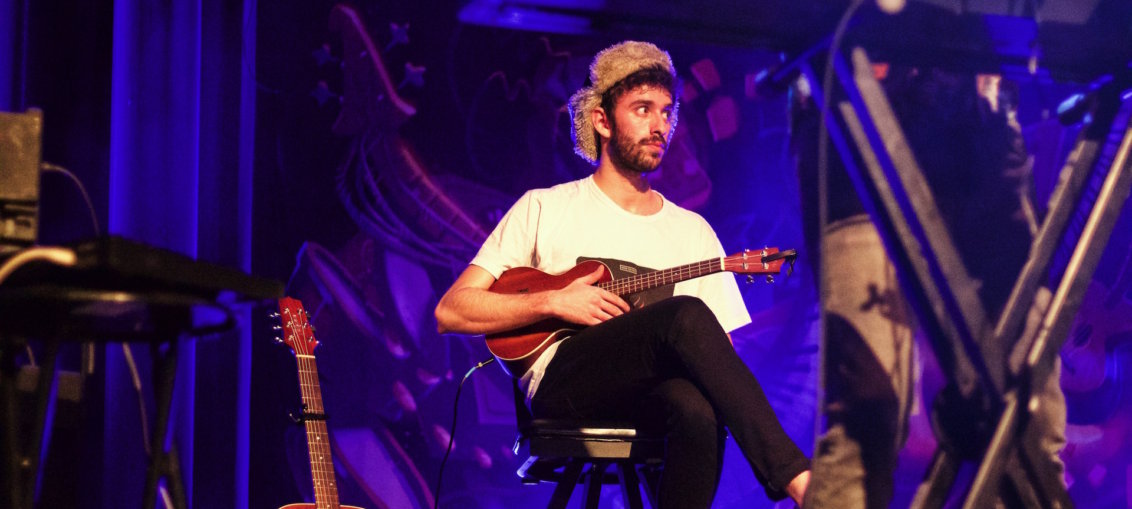 Article and Photos by:  Kayla Mitchell
Green Bay, WI – Traveling on their first headlining tour, AJR came to the Meyer Theater with their opener, Hailey Knox.  This was not the band's first time coming to Wisconsin.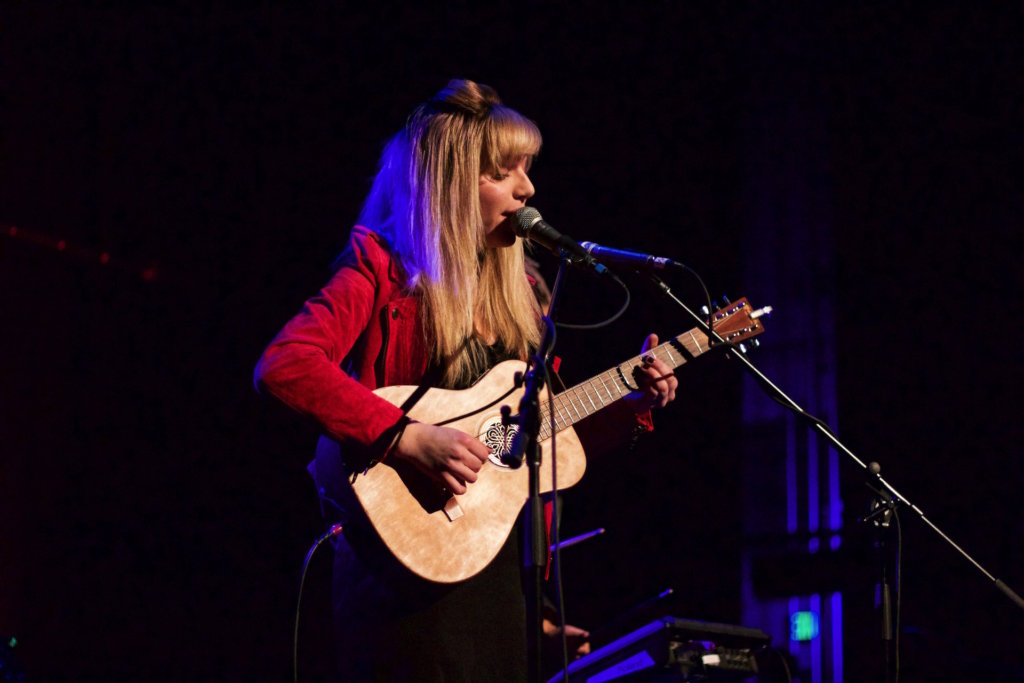 Seventeen year old Hailey Knox took on the stage to start the night.  She and her bassist to her side brought a groovy vibe to the theater.  During one of the songs, the crowd broke out in a steady clap to the beat.  The majority of the people there that night were most likely seeing Hailey perform for the first time, but that didn't mean the crowd couldn't sing along.  Hailey remixed Ozzy Osbourne's, "Crazy Train", which led the crowd to sing the popular lyrics.  Hailey sang songs off of her EP called A Little Awkward  including "Take it or Leave It.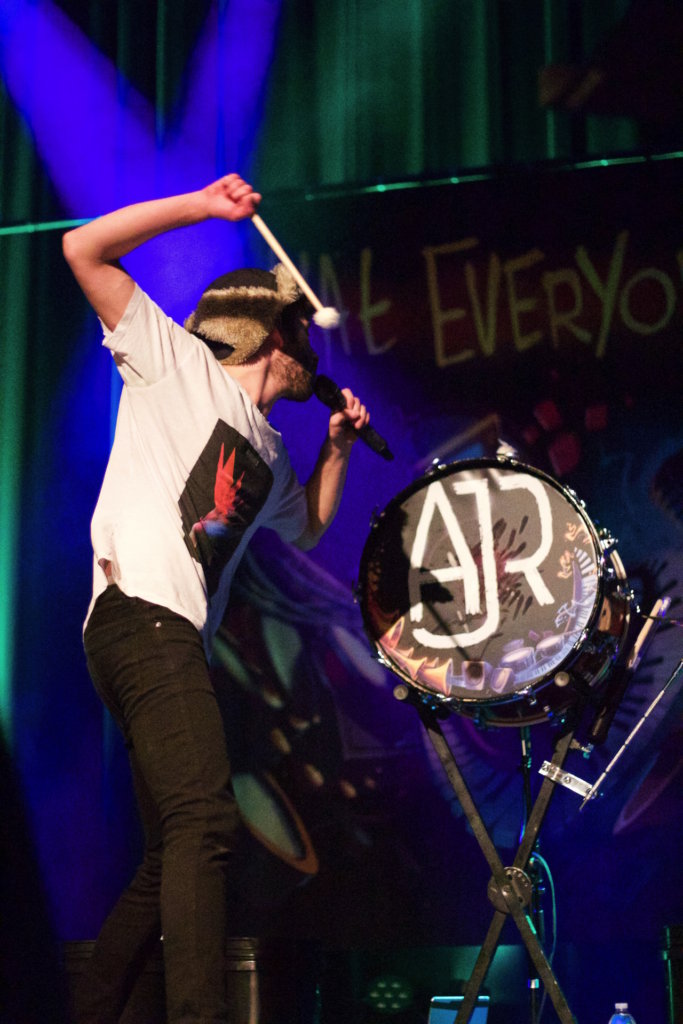 The lights dimmed, building suspense for New York City-based band, AJR, to take the stage.  Lead singer, Jack Met, took the stage first, and started creating some beats on his colorful, light up beat pad.  Joining Jack were his two brothers Adam and Ryan Met.  The trio opened up with their ironically named song "I'm Not Famous," even though the fans in the crowd would disagree with that title.  Adam mentioned in the beginning of the show that this was their first time playing a venue with seating.  That made them a bit nervous, because their shows are energy packed.  That factor didn't seem to phase the crowd.  As the show went on, the aisles of the theater were packed with fans who had left their seats to better engage in the show.  Halfway through their song, "No Grass Today," the three guys sat on the edge of the stage, and sang the rest of the song acoustically.   AJR's style of music is a pop, electronic, and indie mix that makes it almost impossible not to dance along to.  After their catchy hit "Let the Games Begin," Jack stood in with the front row of fans to take a group picture.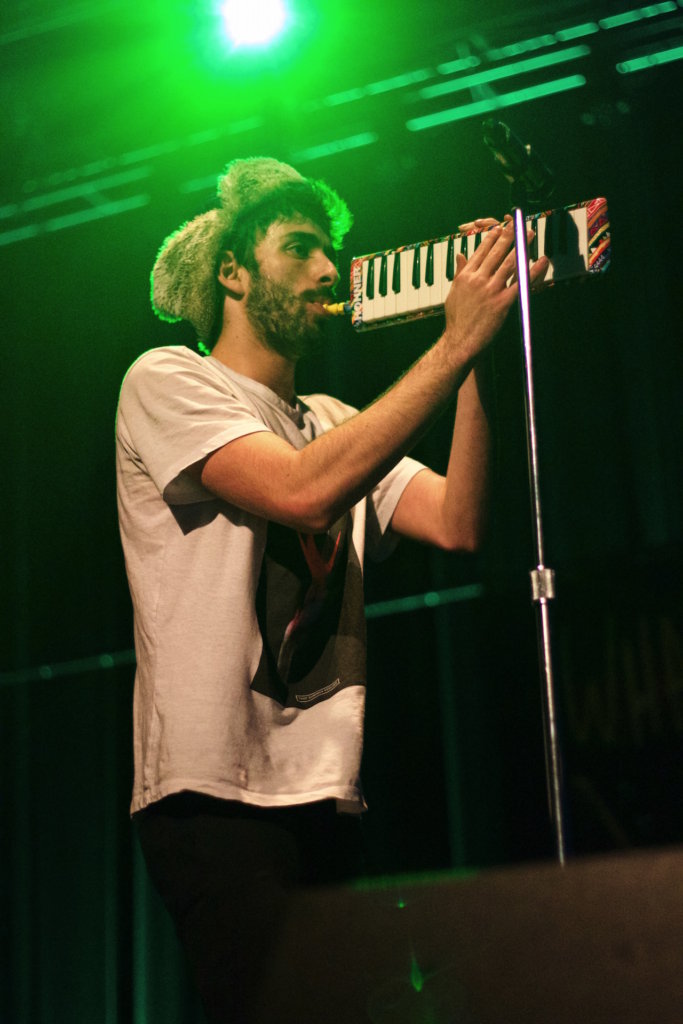 Throughout the show, Jack would play his melodica into the microphone [pictured above].  Towards the end of the show the three singers each handed someone in the front row a black bucket to hold up.  Once the lights went out the Met's drumsticks lit up different colors. They hit the black buckets to the beat of the song causing a roar to come from the crowd.  To end the night on a very upbeat note, they closed with one of their most popular songs, "Weak."  Jack was running around stage while the crowd screamed out the lyrics. This is a one of a kind band that I would absolutely recommend to anyone looking for a high energy and lively concert.