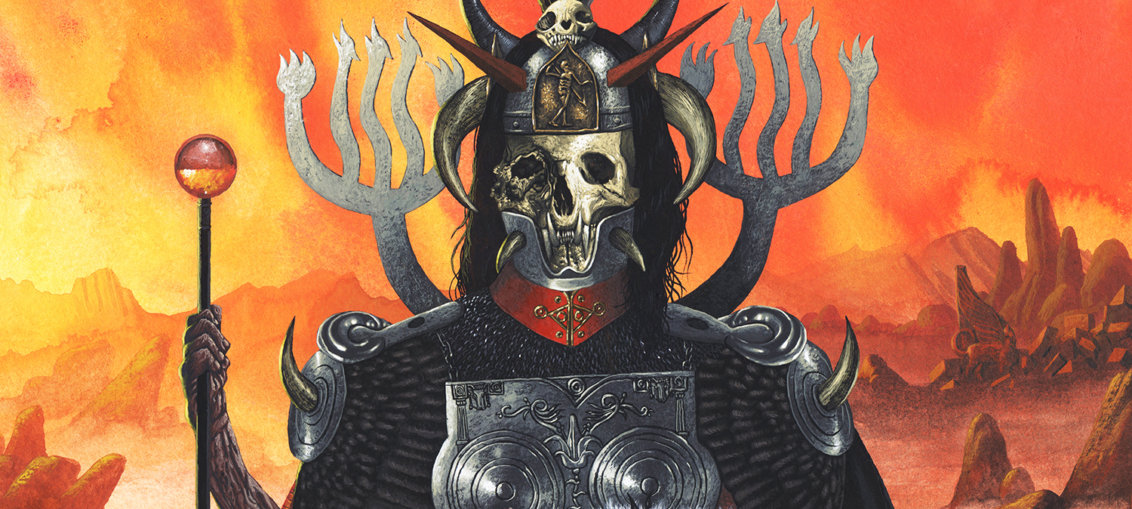 Article by: Steven Principato
Progressive rock never really died, it simply got meaner with the times. Occasionally, it even dresses up like a metal band.
In presumption of some higher obligation to continue their 17 year reign as one of humanity's last bastions in popular progressive rock, Mastodon bestows upon us their latest example of musical sophistication, Emperor of Sand (Reprise, 2017). Remaining true to their extended parade of concept driven records, a virtually long forgotten custom frequently practiced in Ye olde vinyl days of Prog-Rock, Mastodon once again shines as a true example of unique musicianship and lyrical elegance, in stark contrast to the largely melodically impaired climate.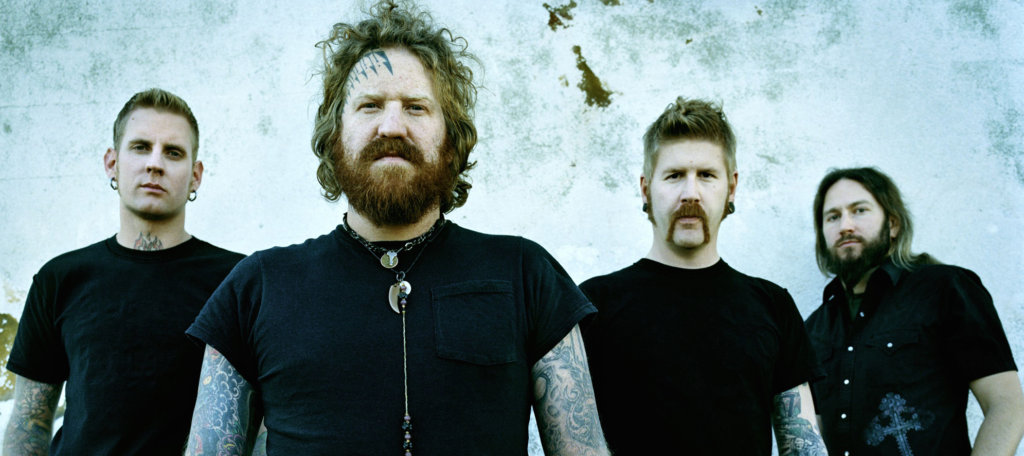 Dropping the listener directly into the action in the opening track "Curse of the Sultan," It's apparent that most aspects of Mastodon's epic sound are present: One of those being the instant presence of their signature and abundantly noted airtight riffing method, another being the well balanced vocal trade-offs between bassist Troy Sanders' echoing beastly roars versus guitarist Brent Hines' Ozzy like vocal accent. Finally, there is Mastodon's undying capacity to transcend all boundaries of lyrical limitations and narrate to the listener an epic literary tale, similar in fashion to that of lyrical institutions of grandness, such as Iron Maiden or Rush. Chasing the opener with an unusually more chart friendly tune titled "Show Yourself," (see video) featuring the easy-going vocal style of drum virtuoso Brann Dailor, bracketed within the chorus by Sanders's contradicting earthshaking roars. Acknowledging the scarcity of the singing drummer in musical at large, especially an example that effortlessly ranks so highly among his peers, Dailor's skills can most evidently be compared to long-time residents of the drumming pantheon such as the multi-talented Phil Collins or the epically wordsmithing Neil Peart. With obvious influences ranging from masters of massive drum fortresses in the progressive rock realm, to the heavy hitters behind the shit-shack spartan kits of sludge metal, all indicates strong evidence to the source of Dailor's level of drumming intensity. As Emperor of Sand progresses into sonically familiar yet lyrically uncharted soundscapes, Mastodon deservingly severs any remaining bonds of  cliche' "prog-metal" notions and trail blazes new frontiers in musical genius while righteously preserving their earthly southern roots.
Fearing zero judgment by the unworthy, guitarist Brent Hinds shamelessly melts the faces of all those who express doubt in the power of shredding through his featured solo in the track "Roots Remain."  Equally contributing to the sound and firmly In control of the massive low-end waves behind the dynamic guitar duo of Bill Kelliher and Brent Hines, stands Troy Sanders. Keeping in precise synchronicity with Dailoir's complex and dynamically timed beats with his massive, tuned-down-fuzz-bound bass guitar during the track "Word to the Wise." Combined with Sander's massively dominant vocal thunder, which is appears present on all tracks, decisively solves the equation of Mastodon's quantum sonic theory. Satisfying the prog-rock gods with a authentically executed analog-synth interlude, complete with retro-futuristic robo-vocoding on the track "Clandestiny", not to mention the routinely complex guitar and drum work that is ever present.   Despite the sheer musical intricacy and progressive tendencies of Emperor of Sand as a whole, the vast majority of the tracks with the exception of "Roots Remain" and the album closing epic "Jaguar God" remain just under the 5 minute mark, granting Mastodon as one of the most efficient, effective, and chart friendly prog-rockers in the history of the genre.
Remaining faithful to their signature double and occasionally triple vocalist trade-off talents for the entirety of the record, Mastodon – as per tradition, welcomed the vocal talents of two influential front men that truly represent the dirty roots and origins of the trademark Mastodon sound. Joined by sludge pioneers Scott Kelly of Neurosis and Kevin Sharp of Brutal Truth lending their signature methods of vocalized anguish to an already sonically diverse album, with Sharp graciously contributing screams for "Andromeda" and Kelly co-roaring alongside Sanders in "Scorpion Breath" reinforcing Mastodon's ongoing emphasis on multiple vocalists spanning many styles within their material.
Arriving at their 10th album release within an exceptionally productive and influential 17 year run, Mastodon, at no point – despite their rapidly increasing mainstream reception, elected to water down their sound or fall victim to the complacency of  meteoric success and fame. There remains little doubt that Mastodon's The Emperor of Sand will remain relevant as a keeper of the flame in the preservation and the expansion of great metal and prog rock records, and a crucial influence to the bands of today and tomorrow.  
"Show Yourself" Official music video:
https://www.youtube.com/watch?v=gUGda7GdZPQ&t=50s
Is that The Grim Reaper from "Bill and Ted's Bogus Journey?"