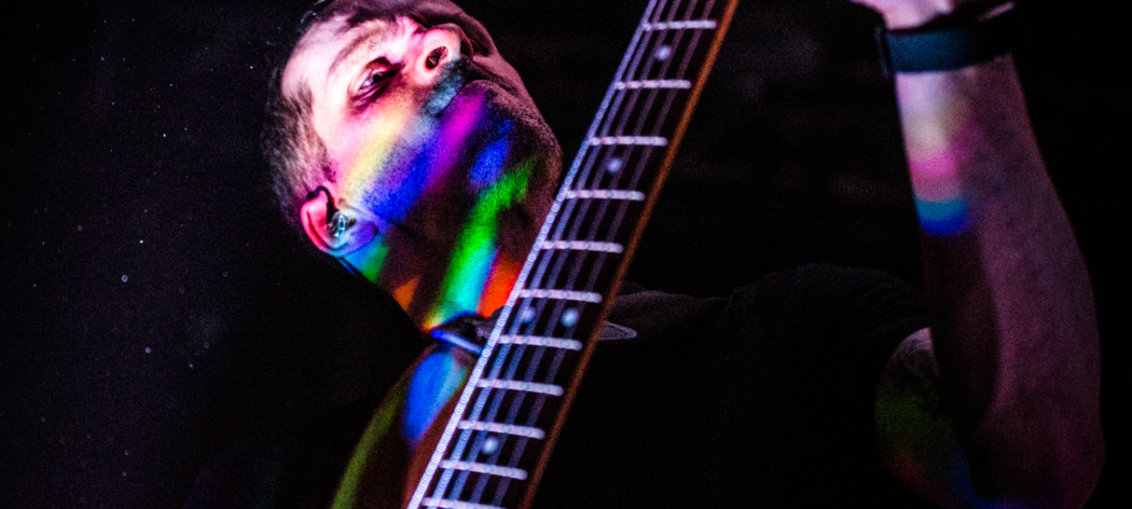 Article and Photos by: Adrienne Row-Smith
Ottawa, Ontario — Last Saturday, fans lined up around the block to see Lorna Shore, Fallujah, Carnifex, and Despised Icon — who had not played Ottawa since 2010. Despite their missing tour mates Rings of Saturn, the fans were eagerly waiting a night full of fun music, lights, cameras, and a whole lot of moshing.
Up first for the evening was New Jersey natives Lorna Shore, playing material from both their albums,  with a majority of songs coming from 2017's Flesh Coffin. Despite lacking a bassist which would have given them a fuller sound, the band made up for it in other ways to ensure the heavy notes were hit.
Up next were five piece Fallujah.  While their sound was different from the other bands, they still maintained a heavy atmosphere with their technical riffing. They also seemed a bit more engaged with the crowd, asking them to bring out their lighters (or flashlights on their phones) to create a cool vibe during one of their songs. They even acknowledged their tour mates Lorna Shore by dedicating the song "Sapphire" to them.
San Diego's Carnifex made it clear that their intention on stage was to start the destruction of the venue via crowd moshing. Their set pulled from their entire discography, such as the title track off their latest album Slow Death and later threw it back to 2007's Dead in My Arms with the track "Lie to My Face." Despite having only one guitarist (Cory Arford was not present), the band was still able to provide a full and brutal set which peaked with a cover of Slipknot's "Heretic Anthem."
When it was finally time for Despised Icon to hit the stage, the band was on a mission to finish off whatever was left of the crowd that Carnifex had left behind. The band pulled tracks from their entire 15-year career but mainly drew songs from 2016's Beast. Despite the appetite for destruction, only two fans crowd surfed during their set, with one literally kicked off the stage by guitarist Ben Landreville. To end the night properly, and with the crowd encouragement (chants of "MVP! MVP!"), the band tore into the track taken from the 2009's Day of Mourning, which saw moshers throw themselves into each other with such ferocity that bones might've been broken in the act. These fearless fans seemed hopeful it woudn't be as long a time before getting to see Despised Icon again in the future.