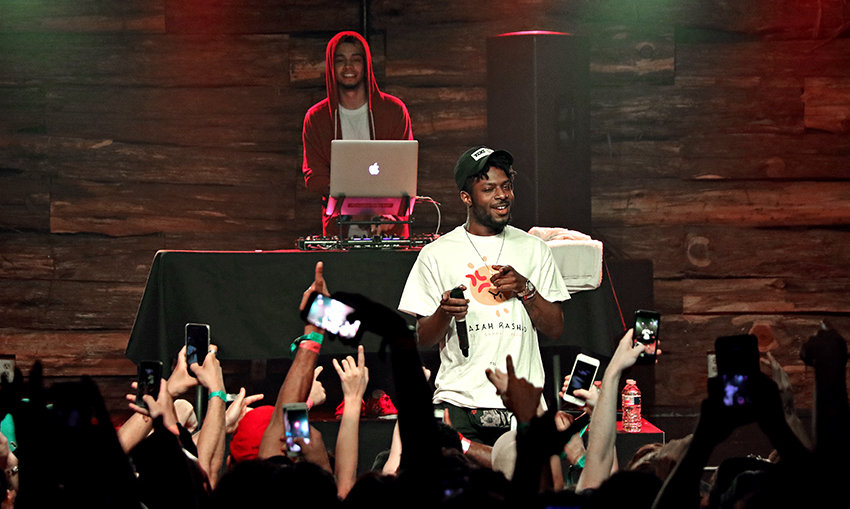 Article and Photos By: Joshua Guerra
With five sold out shows in Texas upcoming rapper Isaiah Rashad brought his Lil Sunny Tour to Grizzly Hall in Austin, Texas.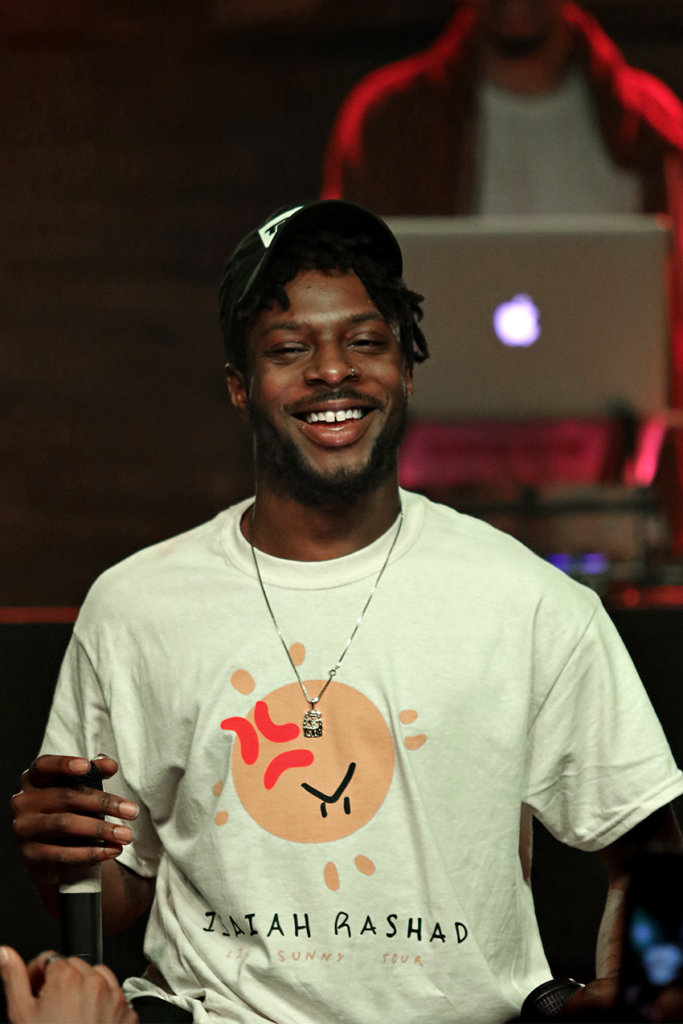 Opener Jay IDK started off the night to get the crowd hyped up for Isaiah Rashad. Coming out with a Purge type mask, Jay IDK seemed a little strange to the crowd at first because of it. He encouraged the crowd to form a mosh pit, which then formed into a big circle of jumping fans. You could literally feel the heat coming off of everyone near the stage.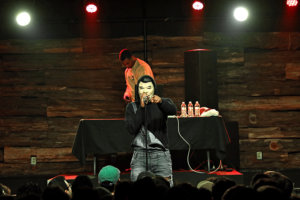 Out came Isaiah Rashad and roars erupted from the crowd and throughout the venue. Still supporting his debut album The Sun's Tirade, fans were sure to hear some of his material from that album. He began the show with one of his singles "Smile." A song about returning to his hometown Chattanooga, Tennessee and taking harsh shots at his baby mama, it was a great song for Rashad to start the night with. He made sure to perform some of the crowd favorites such as "Free Lunch," "4r Da Squaw," "Shot U Down," and "Heavenly Father."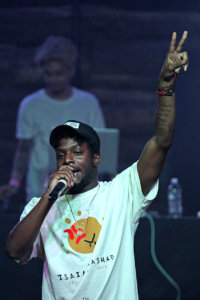 Rashad has a very unique and different vibe to his music compared to most rappers today. His music is a mellower rap that relies on good beats. Great music to vibe and chill to, with stand out songwriting to boot. Rashad is still on tour in the U.S. with many sold out shows still to come and will then head over to Europe in April.