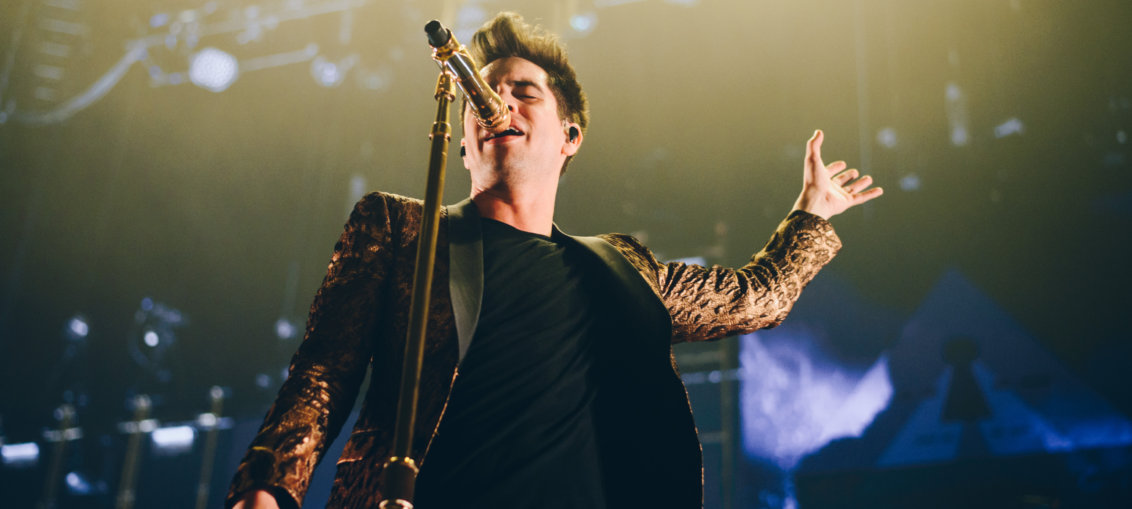 Article and Photos by: Richard Knowles
This past weekend Panic! At The Disco brought their Death of a Bachelor to the DCU Center in Worcester, MA. It might have been freezing outside, but inside things were heating up. Opening the night up were Los Angeles based Saint Motel who set the tone with a very solid stage presence full of energized songs. Next up was the high energy and hard to match talent of Misterwives. This band is truly one of the most enjoyable bands to see live. Their singer Mandy Lee, although small in stature, stands tall as true force on stage and her interaction with the band as well as the crowd makes for a ton of fun. I highly encourage anyone checking out any of the remaining tour dates to get there early and show some love for these two great bands.
Next up and what everyone was anxiously waiting for was Panic! I've heard great things about their live performance but was completely blown away by the production. Frontman Brendon Urie doesn't just take the stage, he owns it. With an equally energetic band behind him they operate like a well oiled machine. Throughout the sold out arena fans were treated to a signature Panic! At The Disco performance delivering hit after hit and truly encapsulating the authenticity of a band who with each new year, each new album continue to prove why they belong at the top.