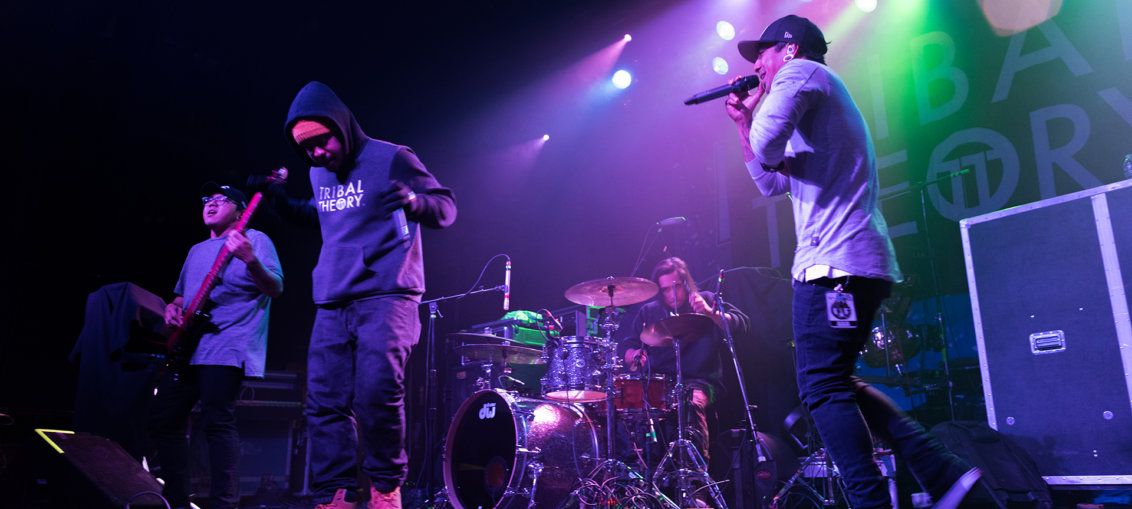 Article and Photos by: Bob Linneman
The Reggae vibes were in the air at the TLA (Theatre for the Living Arts) in Philadelphia, as Tribal Theory took the stage to start a laid back musical night.  Supporting The Expendables' Blackout 2017 Tour, along with RDGLDGRN, Tribal Theory set the tone for the entire night.  The band from San Diego, California consists of Nico Tuilesu – Lead Vocalist & Founder, Peter Cruz – Guitar & Backup Vocalist, Rudy Duenas – Bassist, Ku Hawkins – Vocalist & Founder, and Brian Baker – Drummer keeping the crowd grooving to a much warmer climate than the cold snow outside the venue.
Tribal Theory played all the hits which contributed to the band's large popularity across Hawaii, Guam, and the tip of Eastern Asia including their new single "Part Time Lovers" which was released just last week.  The high energy from Rudy on Bass balanced well with the mellow storytelling by duel frontmen Nico and Ku, while Brian kept the snare alive on the third beats, and Peter kept the downbeat solid.  However, to close the set the band kicked the amp to "11", as the entire stage was in full controlled chaos mode.
The Blackout 2017 tour continues through March on the East Coast, and then swings across the U.S. hitting various states before finally landing in Monterey, CA on May 27th at the California Roots Music & Arts Festival.