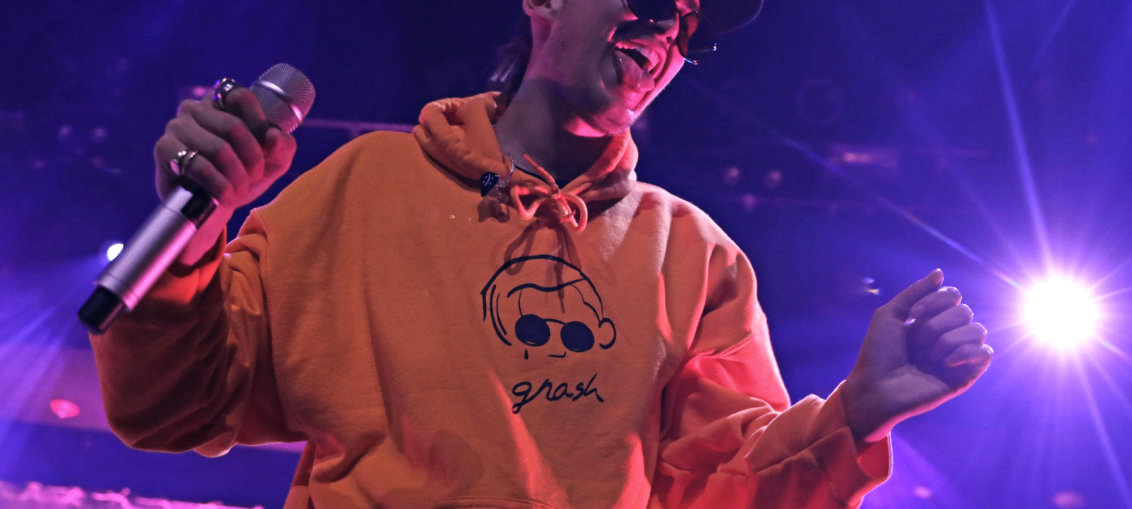 Article and Photos by: Joshua Guerra
American singer/songwriter Gnash brought his Sleepover Tour to Emo's in Austin, Texas, and brought along a heaping number of opening acts, which included Triangle Park, MYBOYJON, BLANKTS, Tulpa, Wrenn, Imad Royal, Max, and Sweater Beats.
With very many openers each artist had about 10-15 minutes to perform to a nearly packed venue. Max and Sweater Beats got the crowd hyped as Max had a similar performance style and sound as Gnash, while Sweater Beats is a DJ and — as DJs do — got the crowd hyped up for the headlining act.
Gnash came on stage with an intro that lead into one of his singles, "Lonely Again," to start off the night. The setting of his stage match his tour titled "The Sleepover Tour," with a small Teepee-like bed back center of the stage along with windows and stars on them for a night time theme. Before a few songs he dedicated specific songs to ex's, friends, and family members. Gnash had a great stage presence with a lot of energy and enjoyed performing for his Austin fans. He ended his set with another single titled "Home," then came back out for an encore and got the crowd singing along for his hit single "I hate U, I love U."
Gnash is currently touring the United States and will be heading overseas in June for a show in Denmark.